"Torture is any experience so horrible that no-one would consider trying it out simply for the purpose of writing a Vanity Fair article about what it's like."
— Stoatweasel
speaks truth to Christopher Hitchens
Fortunately, Berkeley is a law-abiding town, right?
---
The (completely predictable) story about a Berkeley student who had previously claimed to be the victim of racial profiling—now under arrest for mass vandalism and hate crimes—included a small photo of the "illegal spring-loaded knife" that he was caught with.
It looked like a pretty normal liner-lock pocket knife to me, and the article specifically noted that the blade was only 2.5 inches, so I followed the link to the Berkeley Municipal Code:
13.68.010 Dangerous weapon—Defined.

As used in this chapter, "dangerous weapon" means and includes, but is not limited to:

A. Any knife having a blade three inches or more in length, or any snap-blade or spring-blade knife regardless of the length of the blade;
B. Any ice pick or similar sharp stabbing tool;
C. Any straight edge razor or any razor blade fitted to a handle;
D. Any cutting, stabbing or bludgeoning weapon or device capable of inflicting grievous bodily harm;
E. Any dirk or dagger or bludgeon;
F. Any "taser public defender" or other similar electronic immobilizer which causes, by means of an electrical current, a person to experience muscle spasms and extreme pain, followed by unconsciousness.
Forget about the "spring-blade" nonsense (which is much more vague than the corresponding state law), the sections I've italicized make it clear that Berkeley cops have the discretion to arrest you for carrying anything at all. Which makes you wonder why they've showed such remarkable restraint when dealing with "activists"…
Blowing up the picture from the article revealed his tire-slasher to be a "Tac-Force Speedster" (yes, with spring assist), and it's probably the least-hideous design they sell, so at least he has good taste in discount tacticool knives ($6-8 online). That should serve him well in jail.
I can't trace the origin of this NSFW "commercial". The product is real, but I have just the tiniest little hunch that the video is not authentic.
I'm working from home today (one of those "look up from laptop and notice it's already 3pm" days), with the windows open to catch the breeze, and I noticed Whitefoot walking along the back fence. Guessing correctly that he was headed for my porch, I was waiting with both wet and dry cat food, and despite Scrawny's mostly-silent disapproval, he held still long enough for me to get a picture.
The surprise was that he isn't the cat I thought he was all this time. The one who hung around on the porch two years ago had a white soul patch and only two white feet. Now that I've seen Whitefoot in good light, there's very little similarity.
Scrawny, by the way, has moved onto the padded bench right by the door, which is a small show of trust. It puts her within arm's reach when I come outside, and she doesn't retreat nearly as far.
I happened to notice that the Youtube embed for the Dororich commercial was broken, so I searched for a working link, and discovered that Glico had done a followup with a different set of models:
Featuring Anna Konno (今野杏南), Ayaka Sayama (佐山彩香), Asuka Kishi (岸明日香), Alisa (亜里沙), and Mizuki Hoshina (星名美津紀), in case you see something you'd like to search for more of.
Sanitized For Your Perversion
---
Gee, I wonder why the folks who subbed the Rape Zombie series and put it up on Amazon Video left that part out of the title, and just went with "Lust Of The Dead"…
It's nice to know that if you want to watch hilariously terrible low-budget soft-core schlock movies, Amazon's got your back. The "customers who watched this also watched" list for this one is like a blackout drinking game of awful titsplosions.
An unrelated post on Mad Genius Club suddenly reminded me of my first catgirl crush: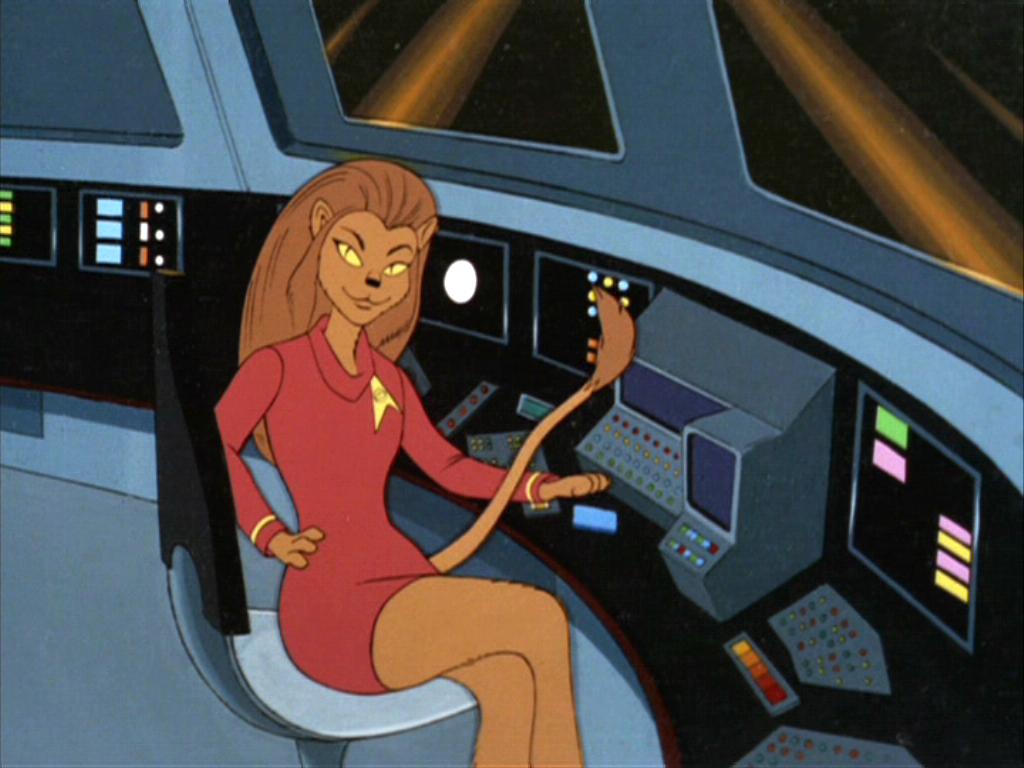 My incurable case of Feline Fever goes back more than four decades.
It was late, I was bored, and Wild Wild West was free on Amazon Prime video. I vaguely remembered that it was… "less than good" (and not "so bad it's good"), but also that it prominently featured the delectable Salma Hayek.
How did so many talented people manage to commit such a dreadful train wreck?
Okay, there's the claim that producer Jon Peters tries to get a giant mechanical spider into all of his films.
And the gang-bang rewrites of the script.
And the last-minute reshoots to "clarify" the fact that it was supposed to be a comedy.
And that Kevin Kline "considered himself too good of an actor for the finished product", despite a lack of evidence for this in his performance.
And Will Smith's admission that giving up the lead role in The Matrix for this was his worst career decision ever.
And the decision to use the original series theme in only one scene.
And Kenneth Branagh attempting Frank N Furter levels of campiness.
Hmmm, I think I'm answering my own question here…