"Mr. Trump, Tear Down That Wall!"
---
Metaphor alert: each book on display is held upright by the spine of another.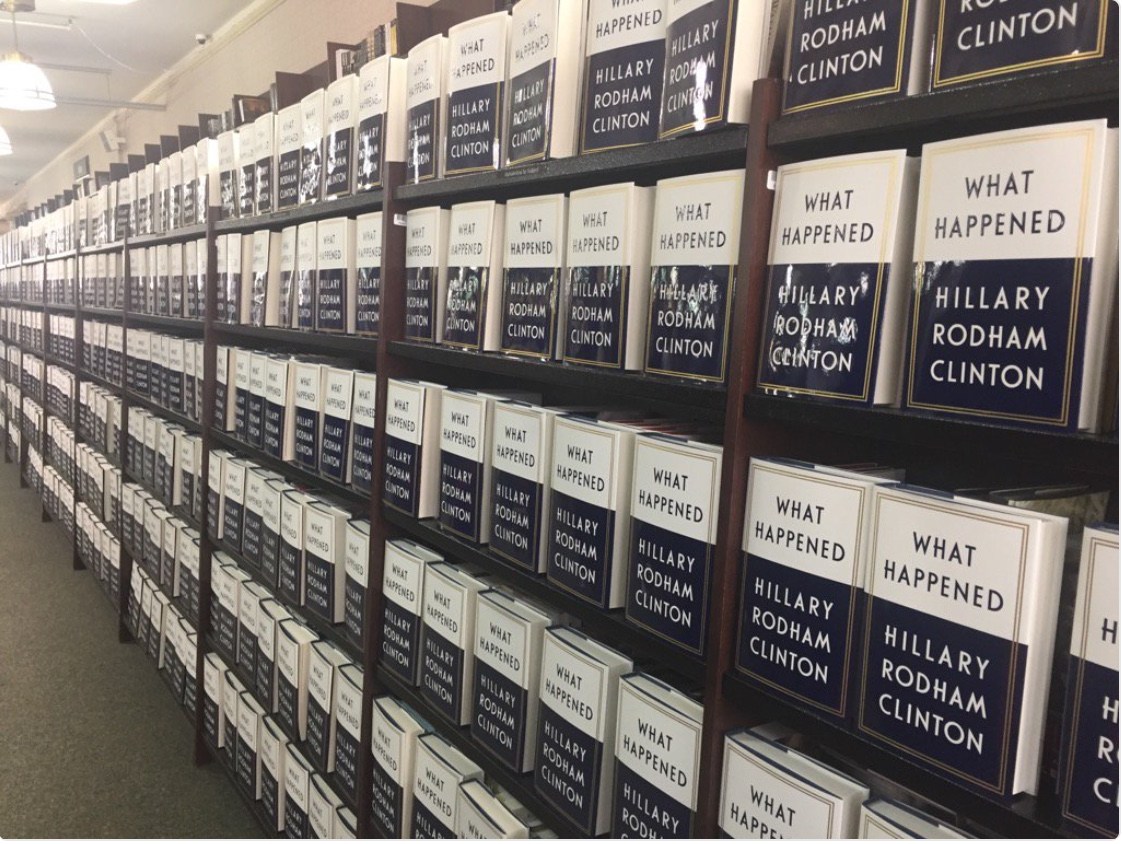 (via)
A lot of people are drinking Schadenfreude by the gallon today, as they parse the words written for the new book about how Hillary Clinton lost again. No need to link to anyone in particular, it's everywhere.
Looking at the quotations, large and small, hilarious and pathetic, I think I've identified the one thing all her excuses have in common:
there were other names on the ballot
I wonder if I can get these shipped to the nearest Whole Foods now…
50,000 Rubber Ducks, ¥2,500,000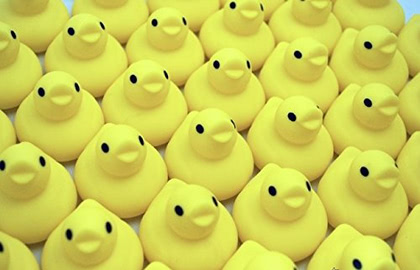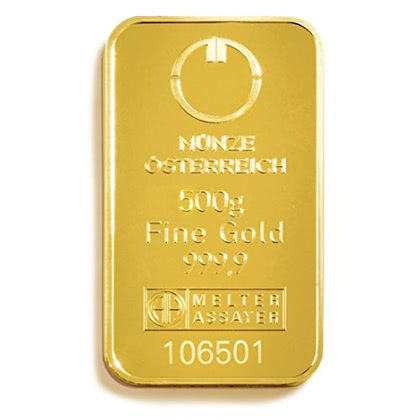 472cm brachiosaurus figure, ¥2,268,000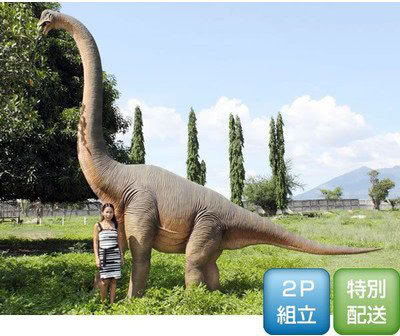 It is reported that Jerry Pournelle has passed.
I'm a bit surprised ancestry.com doesn't draw this correctly.

It's a functional pedigree chart, at least. The vertical family-tree view is completely busted, with two copies of Rachel and her parents.
Cousin marriage isn't particularly rare, so you think they'd at least mark the duplicate family members with a little icon:
Endless Sky: The Bus Driver
---
I've played through all the story content of the free, open source game Endless Sky, much of it more than once. It's a fun little time-waster whose replay value lies largely in non-story content. Instead of worrying about the fate of the Free Worlds, the secrets of the Alphas, or the future of the Wanderers, you can just go off and become a pirate hunter. Or a pirate king. Or a merchant prince.
Or, in my latest run, a bus driver.
Step one was buying a Shuttle and paying off the mortgage as fast as possible. I paid it down at every opportunity, and didn't worry about trashing my credit rating with missed payments.
Step two was making enough cash to buy a Bounder outright (1.6 million credits), using the profit from the used Shuttle to finance its renovation (ditch the useless turrets, convert the cargo space to bunks, and add a fuel pod).
Step three was heading into Hai space to make enough cash to sell off the Bounder and buy a Blackbird, outfitting it as the nimblest, leggiest bus in Human space (total cost ~6 million):
no weapons
Pebble Core reactor
LP036a Battery Pack
Biroo Atomic Thruster engine
Bondir Atomic Steering engine
Hai Corundum Regenerator shields
Hyperdrive
3x Outfits Expansion
3x Fuel Pod
10x Bunk Room
Expected payment from a single mission is between 250,000 and 1.25 million credits, with total expenses under 3,000 credits (200 credits/jump). I've yet to jump into a system where I couldn't outrun pirates long enough to jump back out before they took my shields down.
If you have room for 21+ passengers, you get offered Strike Breaker missions occasionally. They're lucrative, but only offered 10% of the time, and often at sizes you can't fit into a Bounder, so transporting families in Hai space is more practical in step two. In the Paradise Worlds, there's a 10% chance of finding rich tourists, but usually heading to places where there's not much chance of a decent return mission.
The real money is in Colonists, who show up in certain systems 20-30% of the time, but only if your ship has room for 31+ passengers. The 65-passenger capacity of the Blackbird is large enough for most of these, but some are so large (with a payout of over 2 million credits…) that I needed a second ship. Not a problem with 30 million in the bank.
Now, if I had Jump Drives, I'd build a fleet of Blackbirds and take them into Coalition space, where the passenger transport jobs get ridiculously large and profitable (400+ for some jobs, thanks to the long tail of negative binomial distributions).
Amusing random mission:
Bring 22 wealthy tourists on a fabulous journey to the wild and exotic world of Freedom in the Almaaz system. Payment is 416,000 credits.
Freedom is a pirate world. I think I just sold them all into slavery. 😄
Update
For fun, I hacked in a Jump Drive and did enough Coalition and Wanderers missions to gain access to their ships and outfits. Sad thing is, the Blackbird config above is still the winner. There just aren't any better low-crew, long-distance people-movers out there, and the Hai outfits I bought for it are better than the gear offered by the higher-tech civs.
Some of the ships you unlock through the story missions might be an improvement, but right now I'd rather have a fleet of Blackbirds than anything else.
Hopefully this kitten is less skittish than the ones who've adopted my front porch. Probably needs more than Meow Mix and a water dish to keep it happy, though.
I hate to break it to them, but a day without the Tumblr Social Justice Vortex is like a day with sunshine…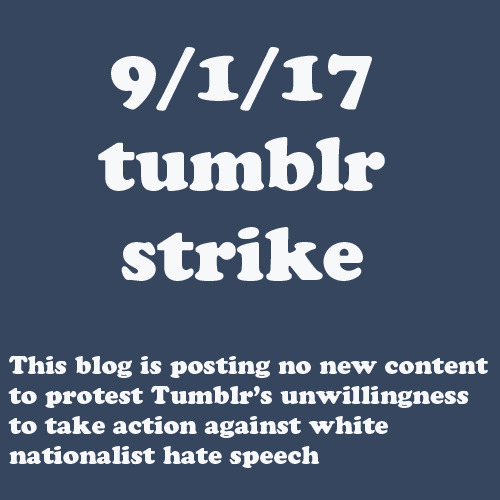 If they were self-aware, they'd realize that "removing hate speech from Tumblr" would wipe them out as well, leaving nothing but cat gifs and naked asian models.
So, win-win scenario here.