"This will be dynamically handled, possibly correctly, in 4.1."
— Dan Davison on streams configuration in SunOS 4.0
I should do this one for NaNoWriMo:
"Reincarnated In Another World As The Goddess Of Reincarnation, I Reincarnate People In Other Worlds As Reincarnation Gods"
On a personal note, I was surprised to wake up and still have electricity, as PG&E's Five Year Plan of rolling blackouts merrily continues.
We've secretly replaced our shipgirls with Folgers Crystals. Let's see if the recommendation engine notices.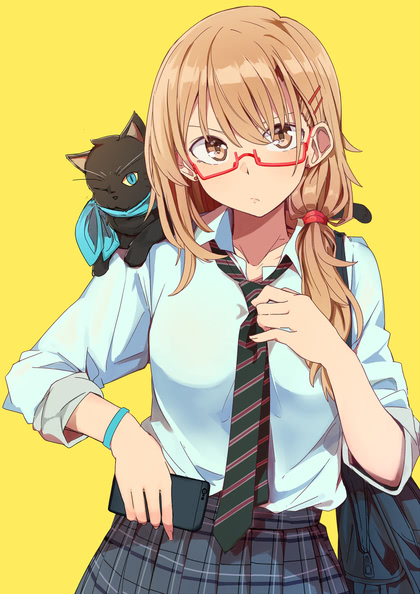 The porch cat who showed up last week has been visiting more regularly, ambushing me when I get home or meowing at my door when I wake up, responding affectionately to petting and food. I was starting to call him Mooch, until this afternoon.
He was sunning himself in the yard when I went out to pick up the mail, ran up and rubbed against me and begged to be petted, then tried to follow me indoors. So I fed him and petted him.
A bit later, I went out to get something from the car, and he started up the chorus again, clearly looking for affection since he hadn't finished all the food yet. In the time it took me to open up a cushion so I'd have a clean place to sit, he'd rubbed up against my legs and hands, and jumped up on the little side table to rub against my arms.
I sat down, and he eagerly crawled into my lap and leaned into the skritching and petting. Then he nipped at my hand. He continued purring and rubbing against me as I moved my hand away from his head and resumed doing the things he clearly appreciated (this would sound less dirty with a catgirl…). Then he nipped at my hand again. And again.
I wasn't holding him in my lap, and he gave no signs of wanting to leave. After each nip, he'd let go and resume cuddling. He clearly wanted me to continue supplying affection, and he clearly wanted to bite my hand.
The next time he did it, his teeth broke the skin on the back of my hand, just enough to draw blood. For that he got the back of my other hand (lightly!), but still sat there wanting cuddles, like nothing was wrong. So I smacked him again to get him out of my lap, took the food dish away, and went inside.
He tried to follow me in, meowing for more attention.
Psycho kitty, I dub thee Yan-nyan.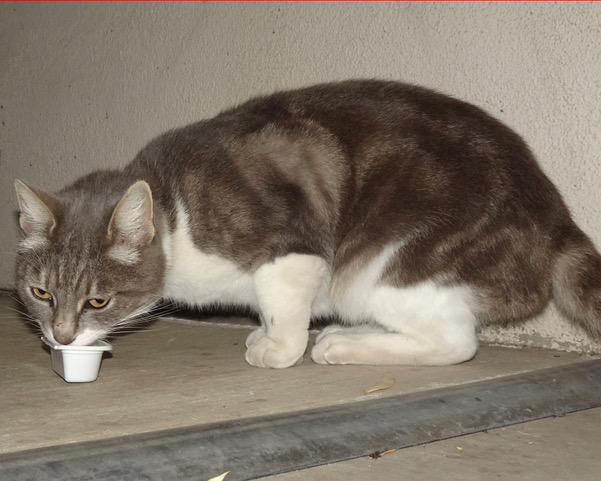 Ah, California, where wind power and electric cars are the future, and wind-induced power outages are the present.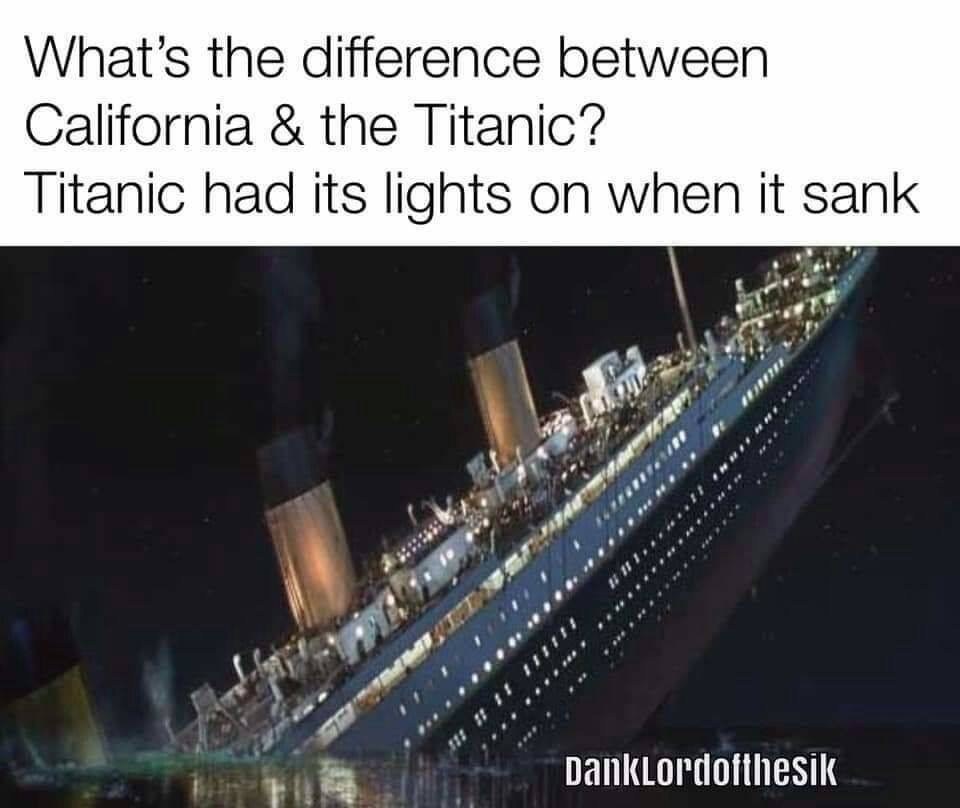 I'm starting to feel a little sorry for Hillary Clinton, as she goes Tom Cruise Crazy in front of the cameras, revealing that America —and the world— dodged a huge bullet in 2016. Seriously, she damn near killed herself during the campaign, despite never visiting the states she needed to win, and her current public mental breakdown is right up there with being chucked into a van like a sack of potatoes.
I'm not wasting any pity on the In Peaches Mentos clowns, though, who have long since gone full Bullwinkle.
Never go full Bullwinkle.
What kind of news stories do you automatically ignore? Here's a few random filters of mine:
anything violating the 72-hour rule on a breaking story by jumping to conclusions about what happened based on reporter bias and/or third-hand rumors (such as the almost-never-true "second shooter").

obviously-staged "hate crimes". To a first approximation, all hate crimes are faked.

breathless reports of new "scientific" discoveries.

any headline that includes an obvious stop word, such as: trigger, intersectional, cis, trans, appropriation, diversity, woke, patriarchy, fascist, anti-fascist, vegan, problematic, ally, undocumented, structural, inclusive, identity, nazi, dogwhistle, toxic, microaggression, ableist, diversity, *-phobia, etc; unless it's the Bee, of course…

any headline mentioning Edward Snowden that doesn't prefix his name with the words "Russian spy".
There is nothing wrong with using good old-fashioned HTTP without encryption. There are situations where it is a perfectly reasonable thing to do, and the protocol shouldn't be blindly tagged with dire warnings about people kidnapping your dog, stealing your credit cards, and secretly replacing your spouse with Folger's Crystals.
Browser vendors disagree, for reasons not-entirely-wholesome, so it's been an ongoing struggle at the office to deal with people who file helpdesk tickets about broken SSL on sites that never had SSL to begin with, and don't understand that their browser is silently rewriting URLs and hiding the evidence.
With recent browser releases, it got to the point where we had to put SSL reverse proxies in front of a bunch of internal web sites just to shut up the whining. This was non-trivial, and left a number of sites only partially functional for most of a day (because of course this was so important that it couldn't be tested, QA'd, or released on a weekend). Because once a site gets "upgraded" to HTTPS, the browser responds to any HTTP links like CNN covering a Trump rally.
That was Tuesday. Wednesday night, I was wandering through the desert on a sand-seal with no name, and out of the corner of my eye I saw my phone sync up about a dozen emails, all complaining about this new HSTS thingie (aka "SSL Bondage").
Someone urgently needed access to a site that was rejecting SSL connections, so he CC'd a half-dozen people along with the helpdesk email address. Several of them responded to all, creating additional tickets. Several people responded to the responses.
When I'd finished merging the 10 duplicate tickets, my one-line response was "correct. we haven't added HTTPS to that site yet".
Dropped!
Didn't I Say To Make My Abilities Average In The Next Life?. Episodes 2 and 3 confirm that this is a steaming pile. The problem isn't that it's a poor adaptation (although it is); the problem is that they think it's a comedy, and they don't know how to write one of those.
High School Prodigies Have It Easy Even In Another World. Let me be clear that the giant breasts were the only thing this show had going for it; episode 3 was so bad that their barely-delivered promise is no longer enough.
I'm willing to pretend that Business Hero's takedown of Snidely Whiplash wasn't suspiciously-contrived nonsense. I'm willing to play along with the genre clichés that are samurai girl, ninja reporter, and loli mad scientist. I'll even give you Politics Hero With A Pistol, despite him being the most boring one in the group. But super-surgeon gal snapped my willing suspension of disbelief like a dry twig, and the wrap-up of the loli catgirl story combined with The Confrontation exposed what little story they have as an exercise in pointless plot twists. Seriously, I felt like watching an episode of Dokuro-chan to regain IQ points.