"I appreciate that you think I'm deep and all, but really, I'm just trying to steal from you."
— Sam
Summarizes Socialism
On Systemd
Sometimes you can fill a vacuum and still suck. Other times you suck all the air out of a room, killing everyone inside.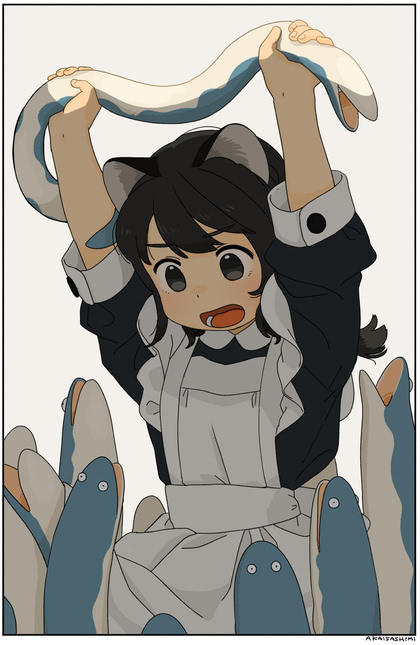 …I Work For A Supervillain
Book 6 in the Pennyverse came out Monday night, and I stayed up reading it. Even though there's very little overlap with the next book, reading them out of order was interesting. And fun. In many ways it holds up a funhouse mirror to Penny's story arc, with Our Heroine provoking a completely different reaction from the Community and other powered kids.
It also reflects the slightly older high-school protagonists, with more adult content. And by that I mean Bad Things Happening To Good People, not sex (although there is an increase in the amount of kissing, in both books). Fleshes out some of the supporting characters a bit as well, particularly Marcia.
Penny herself is restricted to a brief cameo, which felt like it took some effort to accomplish, with so much of it taking place at her school. The main series needed some transition scenes to wean the audience off of Penny's PoV, and perhaps I noticed them more because I've already read the next book that doesn't have them, and doesn't have a Penny-shaped hole in the story.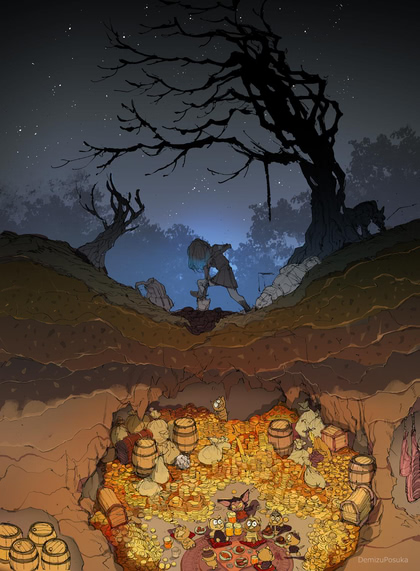 Diary of a Slime
(last week) Swimsuit episode. More Soka, please.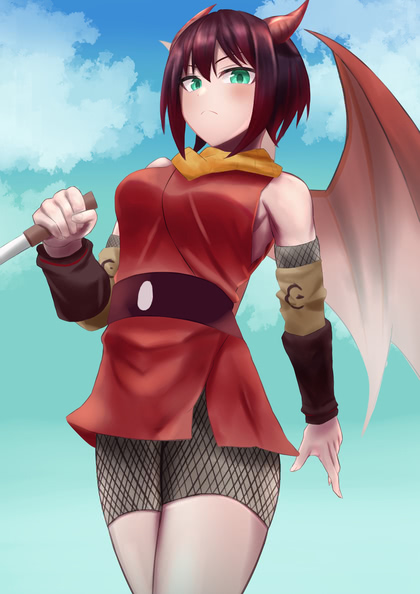 The Spider Diaries
Swimsuit episode. More Oka, please.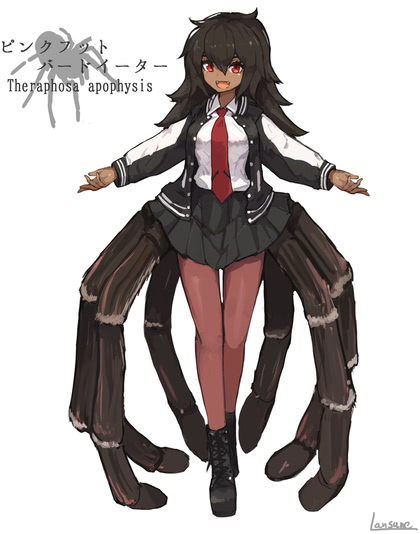 (spider is unrelated)
Demon Lord Dairy
Dance Dance Dungeon Idols. More oppai, please.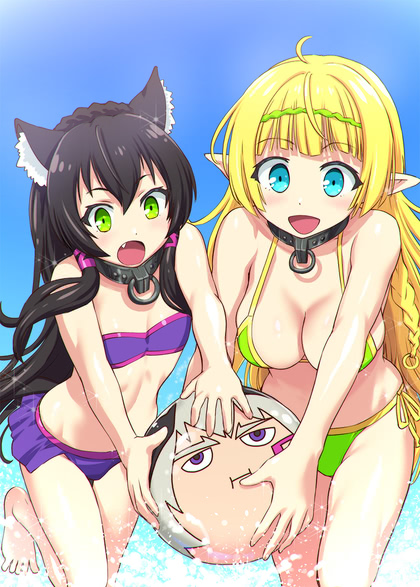 (swimsuits are unrelated)
Slime To The 300th Power
Ballroom Blitz, Dragon Wedding Edition. More Beelzebub, please.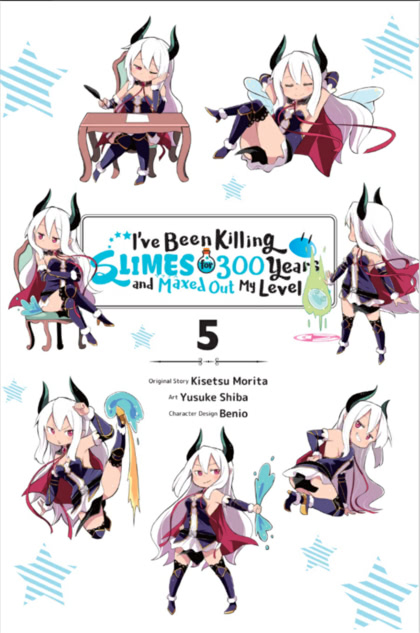 Revenge Live!
The IndiansZombies win the pennant! Because they're zombies. More Junko, please.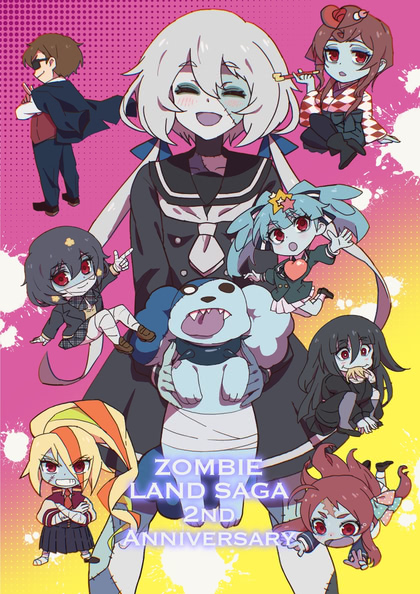 School Live! Live!
Licensed. More Megu-nee, please.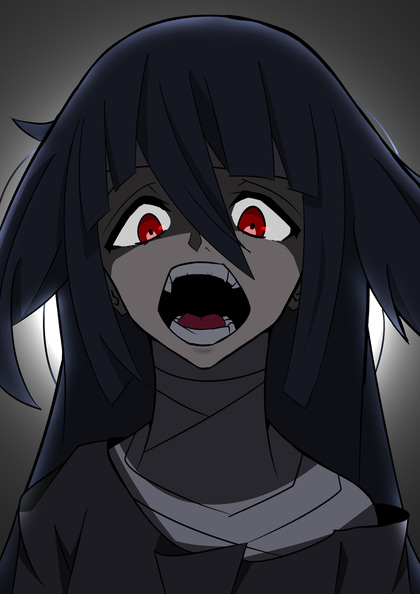 (zombie is unrelated)
Iosevka Termanal, Revisited
Their license was updated a while back to reserve the name "Iosevka", as part of an issue that came up building the nerd font version (which doesn't quite work anyway due to some metrics changes (whether you use their version or patch it yourself), and which in any case is only useful for Starship, which abuses color and icons to fill your terminal windows with gratuitous noise).
Anyway, I updated my custom build, finding out along the way that they've significantly simplified the process of building custom versions that don't match their preferred widths and weights. In keeping with the license change, it's now named IO Terminal.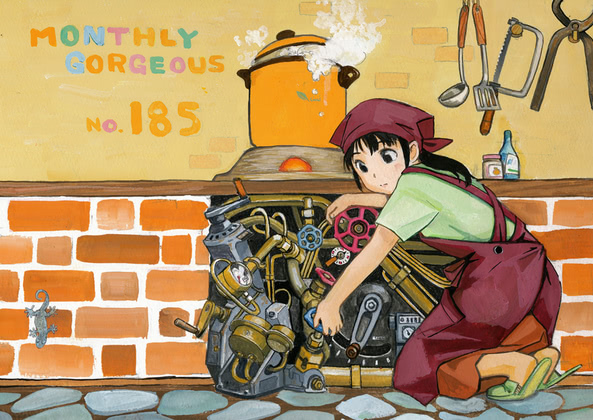 To Hell With That!
As I feared, Hades is much too fun to play when you're busy. I'm not playing it on the Switch. No, definitely not.
Also, I'm delighted to say that the soundtrack that seemed too intrusive in the trailers fades into the background while playing. If I were playing. Which I'm definitely not.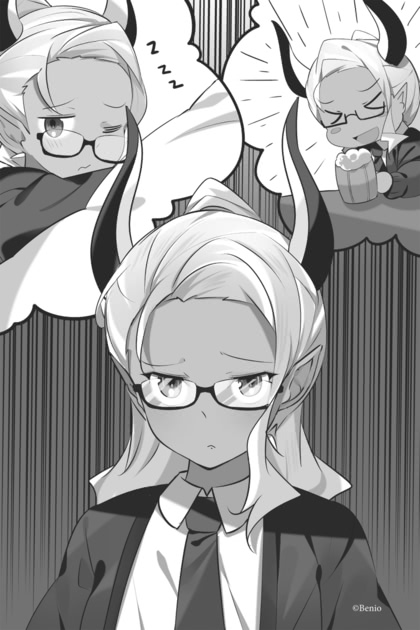 (Young Beelzebub is unrelated)
Tomorrow Never Comes
Amazon has a prominent ad for a movie titled The Tomorrow War, coming soon to Prime, with a teaser available now. Clicking the link took me to a page that has no trailer, just a little box saying "this video is currently unavailable to watch in your location". Did they hire an ex-Apple QA team?
Might be for the best, because I found the trailer on Youtube, and it looked really terrible and derivative. But then, unlike the people who create SF TV and movies, I'm actually familiar with the genre.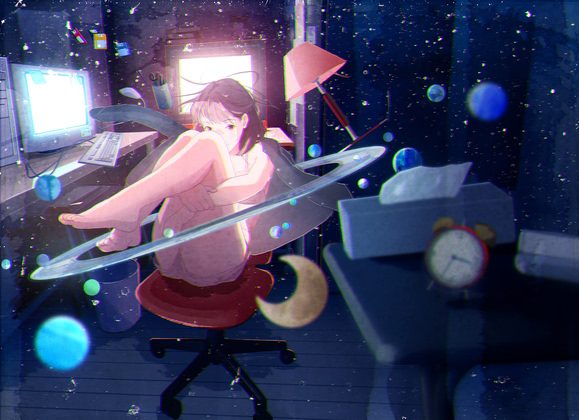 Might want to rethink that one…
The latest trending hashtag for phony hate crimes is "#StopAsianHate". Which sounds an awful lot like they're complaining about racism by Asians…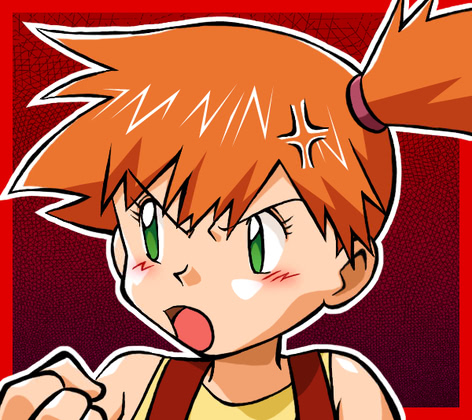 Please don't tell my parents…
---
"​…I spent the weekend reading a beta copy of a new Please Don't Tell My Parents book."
Specifically, Please Don't Tell My Parents I'm Queen Of The Dead.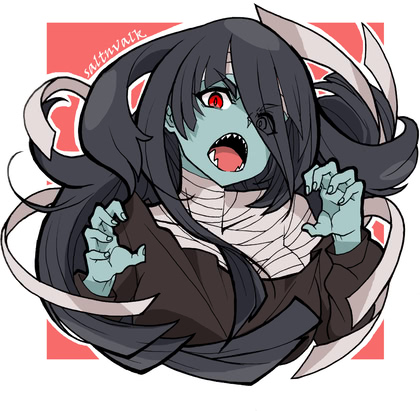 Meanwhile, the previous book, which I haven't read yet (except for a draft of the first chapter), comes out next week: Please Don't Tell My Parents I Work for a Supervillain.
One trigger only, please…
It's been a full year since Land O Lakes dumped the Indian and kept the Land, but it turns out it was pure virtue signalling, because they didn't do it for all their products, just the ones likely to be spotted by white-knighting woke-warriors. This picture was taken yesterday, and I'm pretty sure Costco isn't still stocking dairy products from over a year ago.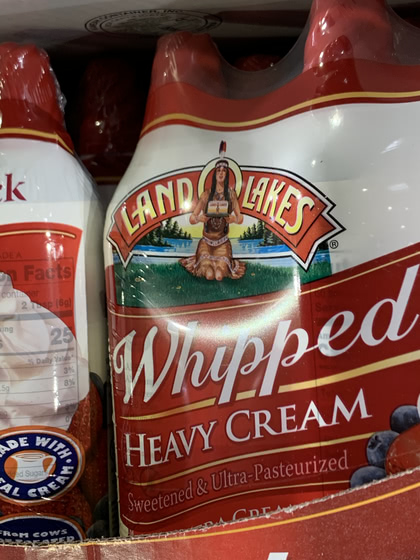 And don't overlook the indignity that Mia was stripped of her sweet cream butter while remaining whipped for commercial use!
ZSR, episode 3
The undead nature of Our Heroines is once again just part of their (after)lives, as the show continues to push the story and characters to the front. This week: confidence, conflict, and competition!
Note: last week's guest star White Ryu was, as I expected, based on and voiced by a Saga-born celebrity, Hakuryu. I see no evidence that he's ever had rockabilly hair, but both his and Franchouchou's version of the song are up on iTunes Japan.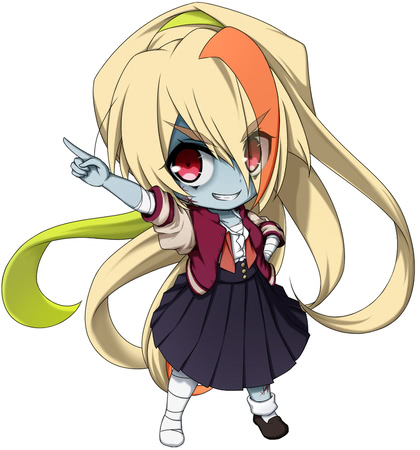 The Spider Who Loved Me, episode 15
The B Ark doesn't appear until after the end credits. This significantly improved the episode.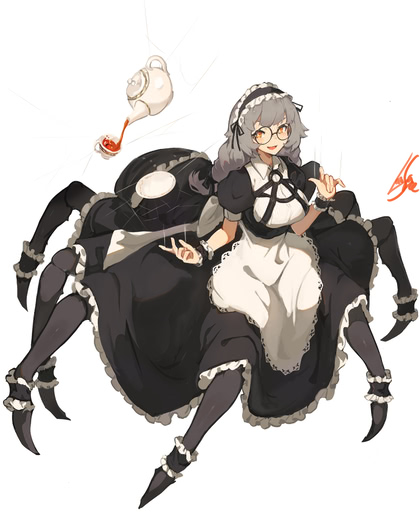 (arachne-maid is unrelated)
300 Years Of Slime, episode 3
Our Heroine's relaxing life is interrupted by the arrival of a lusty busty elf on the run and a well-cupped demon girl in hottie pursuit. Beelzebub is Best Girl, a sentence I never imagined writing.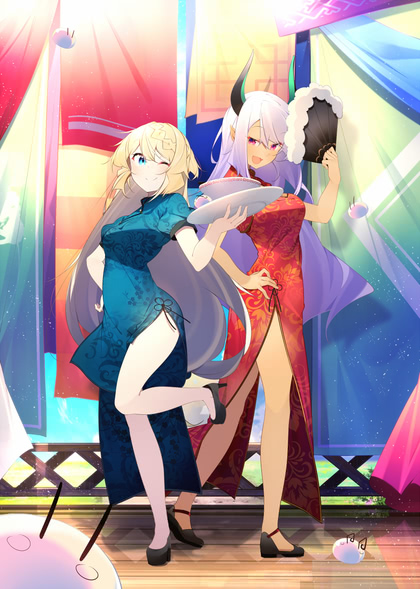 Restaurant To Another World…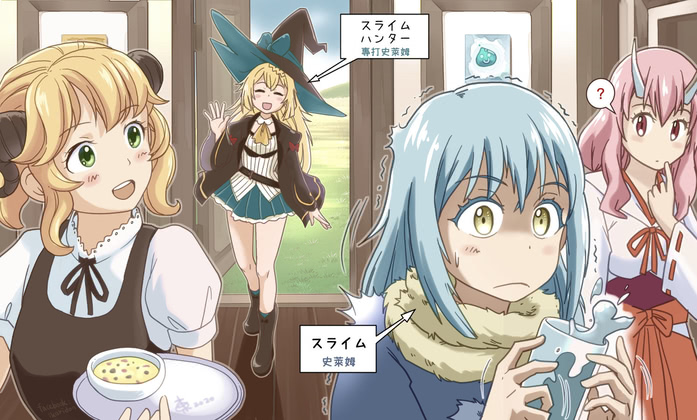 Dear Amazon,
Yesterday, my package showed a USPS tracking number and a status indicating that it had arrived at my local post office but not made it onto a truck in time for delivery.
Now it shows "shipped with USPS" with an invalid UPS tracking number, and an estimated delivery date of "sometime between now and Tuesday, contact us if you don't get it by then".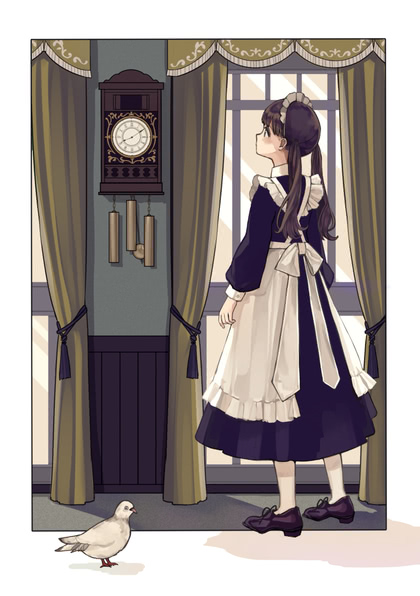 Moxie Marlinspike…
…is the name of an Ubuntu release, not a human being.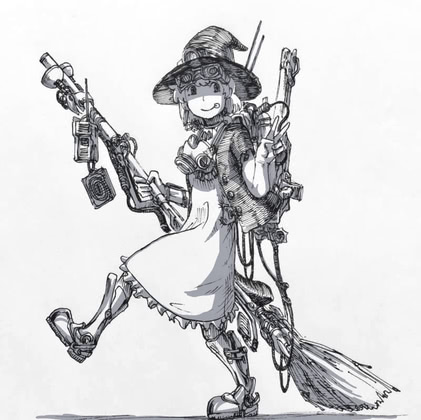 Democrats use illegal immigration…
…to get back the slaves Republicans took away from them.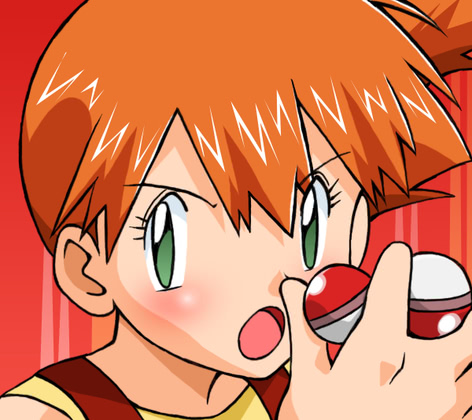 Speaking of Ubuntu…
…its early success was primarily driven by paid shills in online forums, not by actual satisfied users. It was like that shoddy Chinese knock-off on Amazon that has hundreds of awkwardly-written one-line five-star reviews: "Best Linux ever, very sturdy", "Crushes ice well, bought three!", "Matches my drapes!"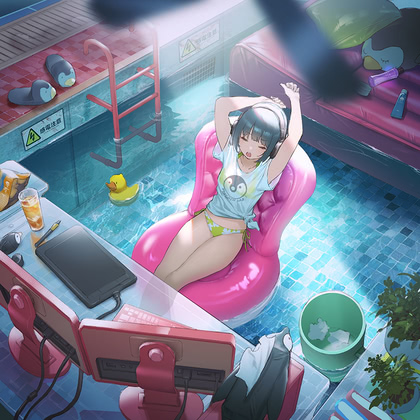 Its current success is largely due to unforced errors by its competitors.
Cops shouldn't carry tasers…
…because they're barely qualified to use guns, much less choose between multiple options under pressure. If you've ever watched them shoot at a public pistol range, you know you're in more danger standing next to them than in front of the target.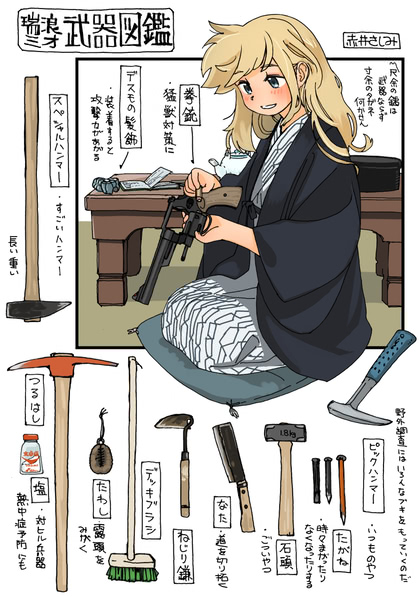 Every human activity should have one person who takes it way too seriously…
…but only one, not an entire sub-reddit full of them.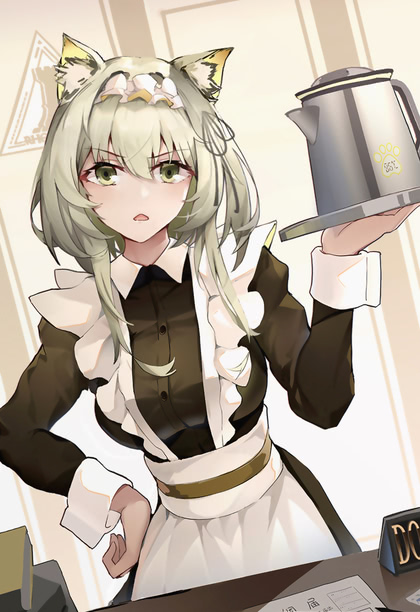 Cops with military gear…
…should be subject to the UCMJ.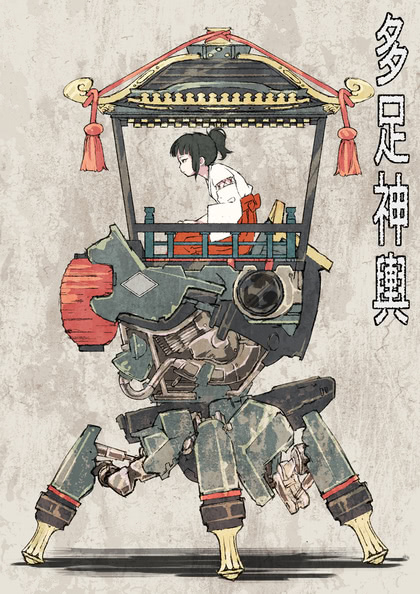 No one at Apple really uses a Mac any more…
…or knows what "QA" means. Also, you're holding it wrong.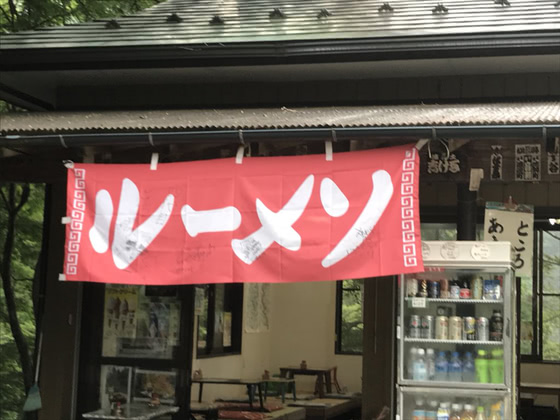 Just as debugging is harder than coding…
…revising is harder than writing new stuff. I don't want to post more of Virginia's story until I've fixed the bit I got wrong, and I just haven't had a good block of focus time recently.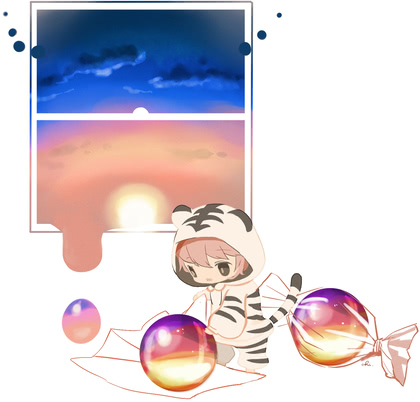 You have to show ID.
You have to show up in person.
You can only do it once.
They don't count boxes of vaccines that are stored under tables and pulled out after everyone is sent home for the night.
Just sayin'.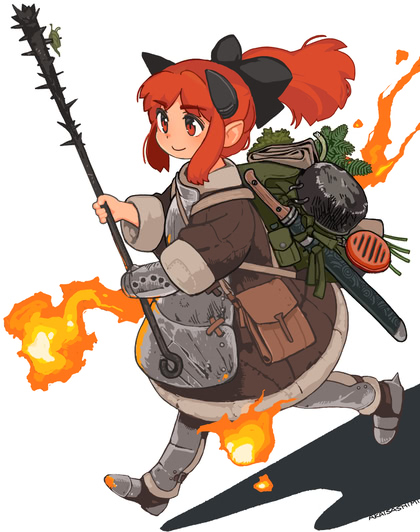 Best of the season!
Endro! Okay, it's not from this season, but I did binge-watch it again over the weekend, and it remains charming and fresh.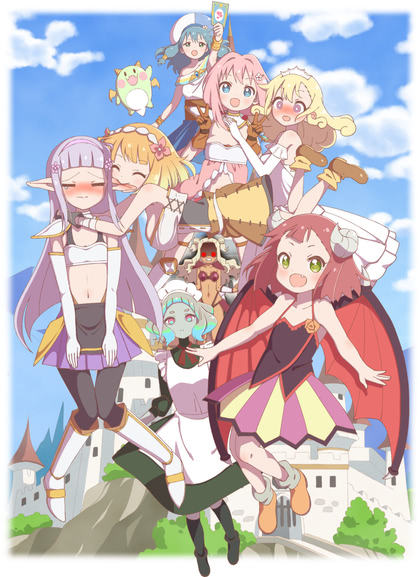 Slime Diaries, episode 2
It delivered more cute monster girls. This is all I really needed it to do.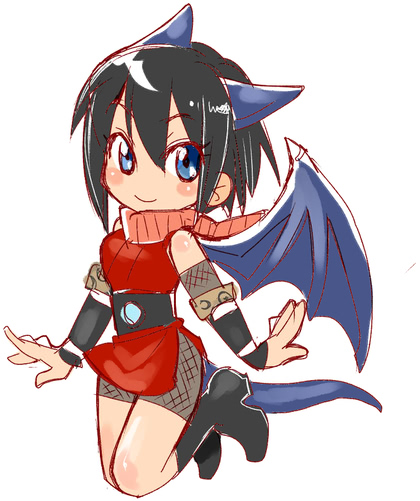 300 Slimy Years, episode 1
If it were any fluffier, it would float away. I'm okay with that for now.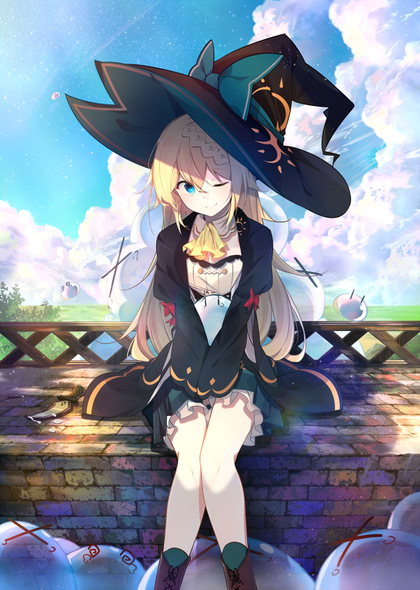 Zombieland Saga: Revenge, episode 2
Don't ask me why Crunchyroll rolled over to season 1 after I watched last week's episode. This was briefly confusing, since I thought we'd already had the recap…
This episode continues the trend of being less wacky, more character-driven. Not at all what I was expecting based on the first season, but well-done.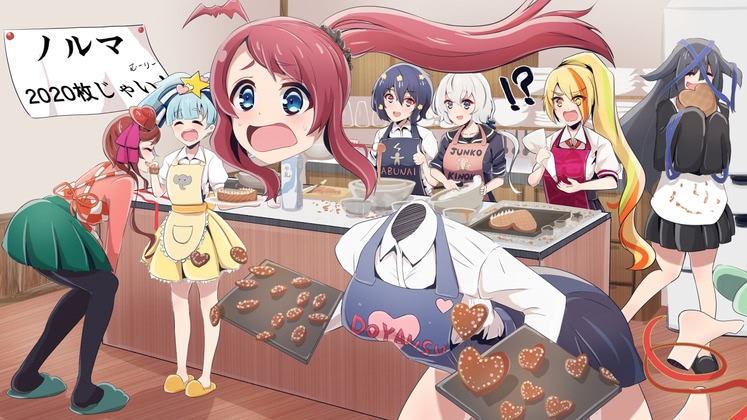 If You Meet The Spider In The Forest Kill Her, episode 14
Yeah, Crunchyroll did the same rollover with this series, but I caught it before wasting any time rewatching the first episode. In German.
Given how much time was spent on the B Ark this time, though, that might have been preferable.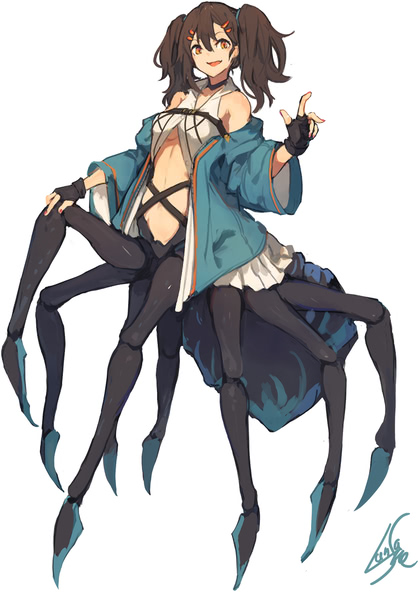 (arachne is unrelated)
The Socially-Awkward Demon Lord and His Ever-Growing Slave Harem, episodes 2.1 & 2.2
Episode 1: "Holy tentakoo wape!"
Episode 2: Good news: more sources of eye candy. Bad news: rapper in the OP and ED. At least with the ED, the dancing chibis take some of the sting out.
The story? Boobs.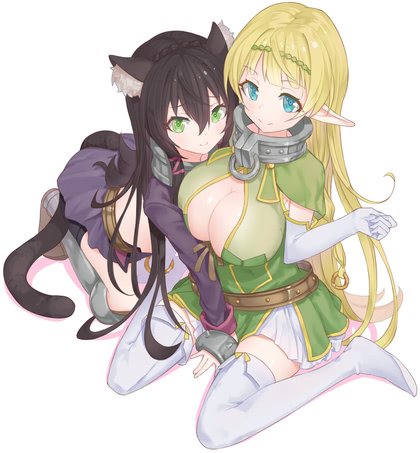 I'm already looking forward to…
…next season. The end of it, anyway, because Fall is when we're supposed to get another season of The Grooming Of The Raccoon Child Bride. Also a series about girls playing ice hockey, which would only be worthwhile if the games devolve into real hockey fights and they MCSA each other. Probably not going to happen, so that's out.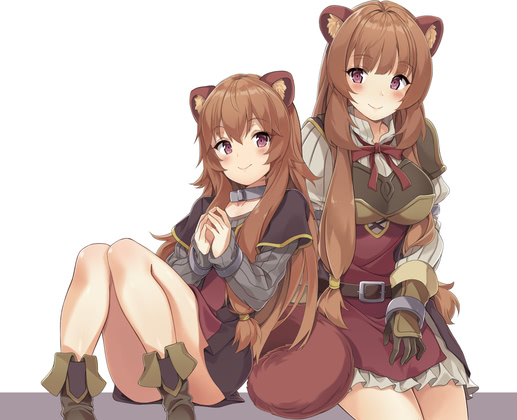 After I hit up the vaccine rodeo on Saturday, I should have time to finish cleaning up the current state of Virginia's story and start working on more. This has become more urgent due to Jack drifting back into my brain and getting a first start at an opening scene.
And when I say "rodeo", I mean that the only place I could get a vaccine appointment scheduled was the mass drive-in event at the Salinas Sports Complex, home of the California Rodeo.
Biodegradable, Dishwasher-safe
Why do I suspect that one of these claims is not true?
Perhaps the most interesting thing about it is that Amazon had it as a front-page lightning deal, and yet clicking through shows it as: "This item cannot be shipped to your selected delivery location."
Today I learned…
…that if you use the on-disk queueing feature in rsyslog to robustly deliver logs to a central server after a network outage, and the contents of any of those queues is corrupted by a bad server crash, rsyslogd will segfault at startup without even a tiny hint about what's wrong, even if you turn on debug output or run it under strace.
Also, your monitoring system really ought to check that rsyslogd is not segfaulting at startup.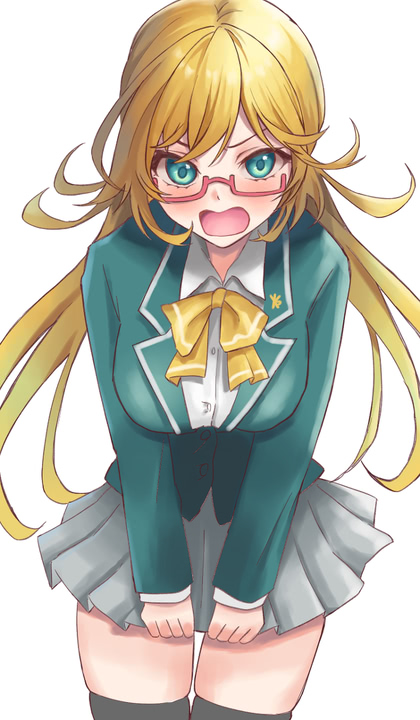 Continuous Exfiltration
Codecov compromised. In January, and they didn't find out until April 1st.
You really should proofread your Amazon listings: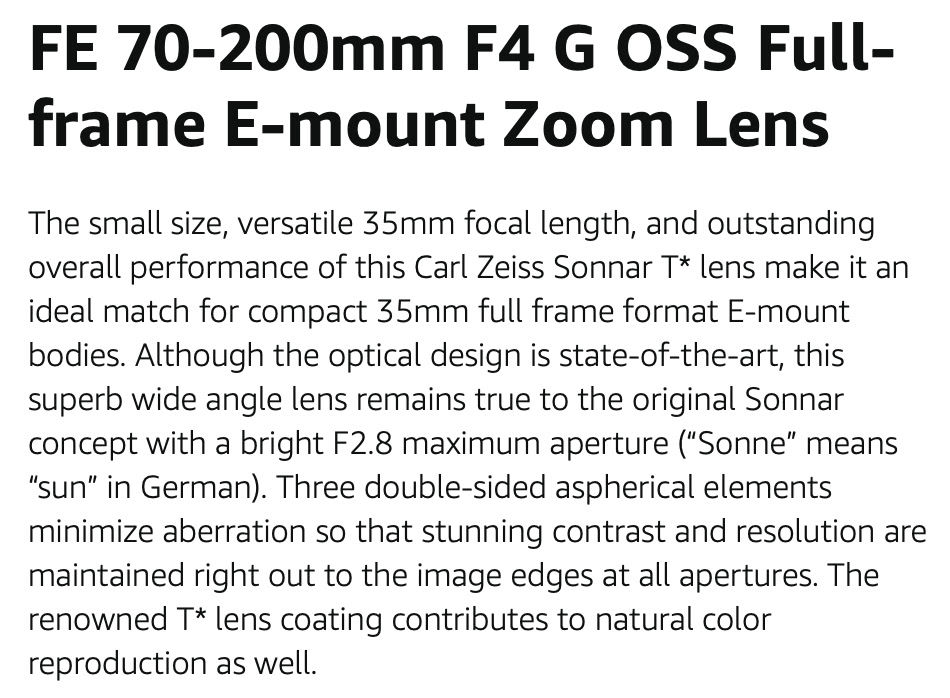 …Costco will have the Keurig K-Supreme Plus C on sale for $99 on Wednesday the 14th (online and probably in most warehouses). It looks like a solid upgrade from my Elite, with a better reservoir design and a possibly-better grounds-watering system, but I'll likely pass, simply because I really only use it for my once-a-day liquid pie, and have mostly been drinking the output of the Nespresso in between cans of Diet Pepsi. The Elite should last me at least another five years at that rate.
On that note, a strong espresso pod plus 90 grams of crushed ice plus a healthy dose of sweetener (in my case, concentrated Splenda syrup), poured into the Barista Recipe Maker foam-as-a-service device and set to the "Iced Frappé" mode produces a 12-ounce glass entirely filled with delicious and quite stable coffee foam, with the remaining ice chunks at the bottom.
The FAAS has a setting for "Iced Nitro" that produces almost as much foam, but it's not as stable, and quickly turns back into liquid. No other milk frothing device I've seen appears to be capable of handling ice at all, while this one will handle full cubes (which my fridge-door crusher sometimes lets through).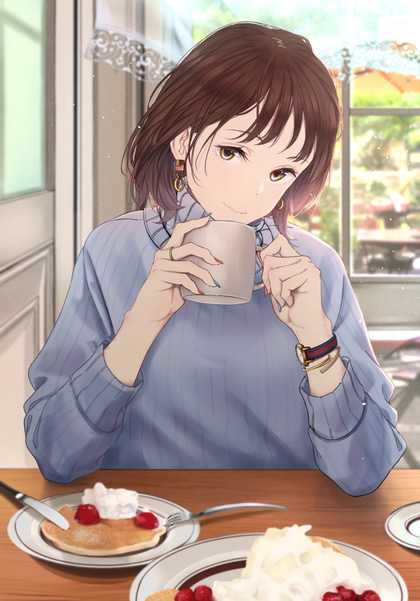 …Costco also has a Nespresso Vertuo Next bundle for $169 that has at least $100 worth of extra goodies in it. Downside: the Next has been widely panned online due to quality-control issues, but oddly enough, it's the same thing that people complain about in pretty much every Keurig review I've seen, even my original Elite, namely water going everywhere except into the coffee cup.
So, take that with a crystal of Folgers.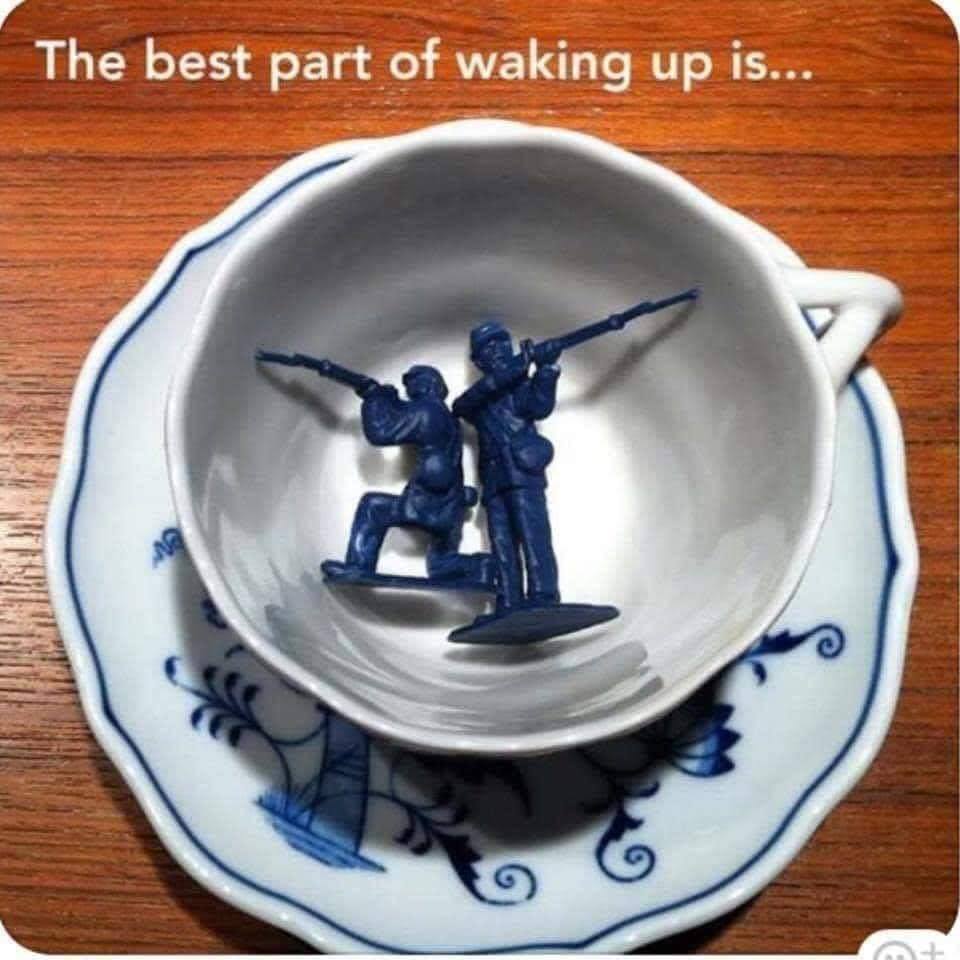 Spider Dragons from across the room
---
The Spidershot Channel and the B Ark That Couldn't
Kumoko: "Let me show you its features!"
B Ark: Oh, look, a new character whose only personality trait is that she's the victim of racial discrimination. Why was she added to an already-uninteresting plotline?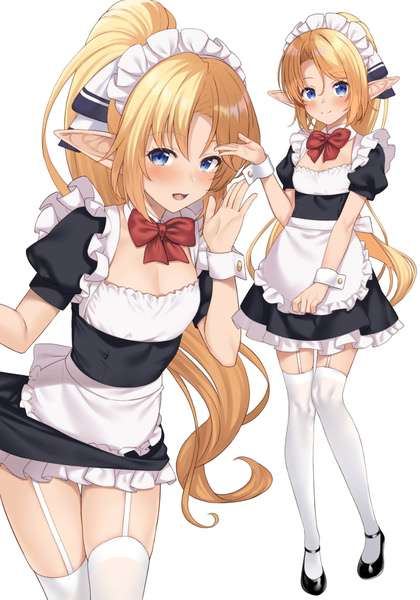 (elf maid is unrelated)
Dragon Maid filler
The second season doesn't start until July, but Crunchyroll has started running some new short-shorts.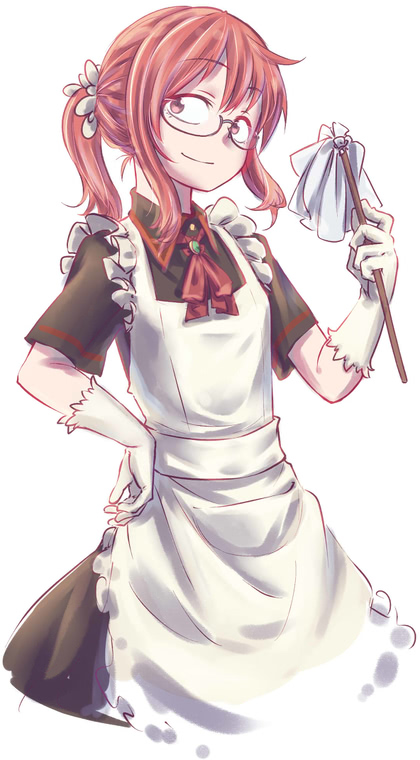 The death of remote control
Logitech's Harmony series were pretty much the last remotes standing, but now they're gone. They're apparently promising to keep the servers running indefinitely (because while the products remain functional, you need the servers to change your configuration), and keep supporting new components, but yeah, they're just going to stop working one day. Pity, really, since there doesn't seem to be an adequate replacement; Amazon's FireTV will try to control connected components, but I've found it so limited and unreliable that I turned it off completely. If the Harmony stops working, I'll have to go back to having three or four remotes sitting out on the coffee table, like our primitive ancestors did.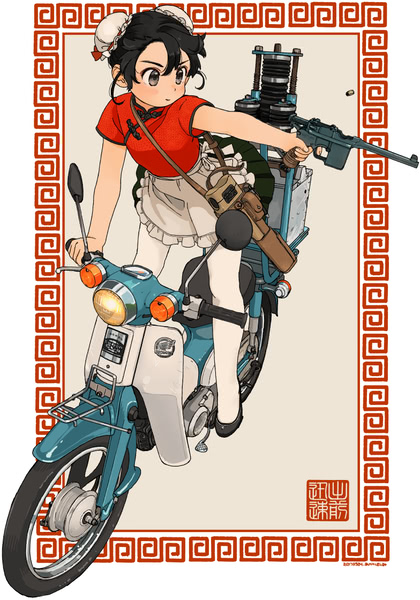 (delivery girl is unrelated)