The Japanese remake of Charlie's Angels was cut short when Mamiko Asō (center) accidentally blew her right ear off while shooting this promotional picture. (not really)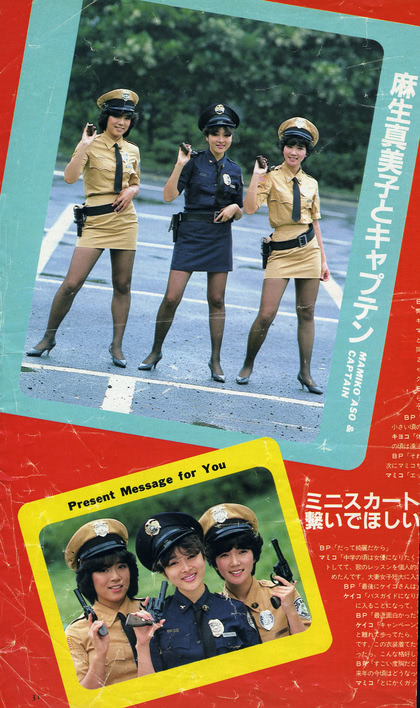 (via)
Even after this incident, her backup singers were a bit confused on the concept of gun safety…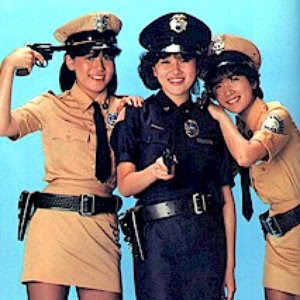 First known photo of Masaaki Hatsumi, inventor of ninjutsu.
(via)
🎶 🎶 🎶 🎶
Florida Man, Florida Man,
Makin' fake bombs in a stickered van.
What's his cause? It's not important.
Florida Man.

Is he for Trump, or is he a mess?
Is he a tool for the yellow press?
Was his timing coincidence?
Florida Man. Florida Man.
🎶 🎶 🎶 🎶
Can I have the Chilly Girl with extra Cutles?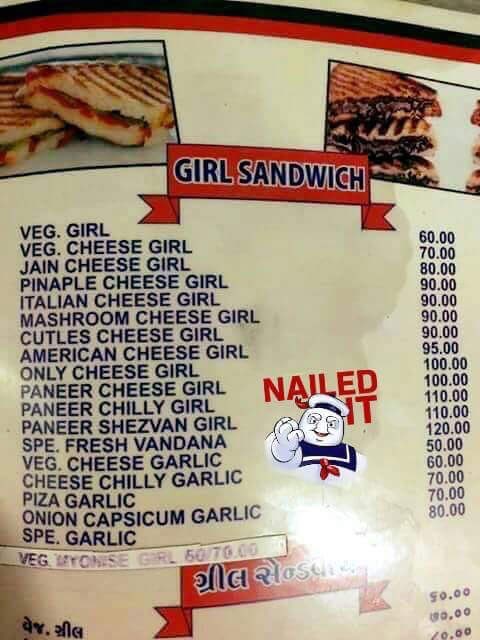 …very, very wrong.
Wake up to the smells of Pumpkin Spice Coffee and a hot Pumpkin Pie Pop Tart, and then pour your (pumpkin) milk over a big bowl of Pumpkin Spice Cheerios or Generic-O's.
Half an hour later you'll be downing a bottle of Pumpkin Spice Tums to keep from Pumpkin Spice Puking.
I wish I were kidding.
"Trapped in the past, [The] Doctor Beckett finds himherself leaping from life to life, putting things right that once went wrong and hoping each time, that hisher next leap will be the leap home."
Over the weekend, I got a text message from MoveOn on my cellphone. I've gotten political polls on this number before, but never a (hidden fundraising) text, so you can imagine my delight.
Hi, wrongname! I'm Lisa, a MoveOn volunteer. With less than 3 weeks until Election Day, we're campaigning to build the Blue Wave in California! By uniting together we can end Republican control of Congress-will you pledge to vote blue on Nov 6? Reply YES & we'll share periodic texts from MoveOn's [redacted] number & send you a free BLUE WAVE sticker! (Msg & data rates may apply)
Never mind the fact that they spammed me. I'm in California, land of fruits and nuts. The only things my vote can influence here are the city council; the Ds dominate at the county level and above.
Honestly, if you're so desperate that you're trying to make Blue Waves in California, the internal polling must be really, really bad…
PS: pollsters can't pronounce Poythress, but I'm voting for him.