So, on Sunday, instead of catching up on last week's anime that I wanted to watch, instead I watched the available episodes of Virgin Road. It's a real mixed bag. As much as I approve of the concept, the premise has massive holes in it, (apparently eventually explained in the novels, in a likely retcon), Our Psycho Lesbian is shallow and annoying, Our ExeCutie's lack ofsubdued personality is handwaved away by her backstory, and Our Bubble-Headed Tit Queen is More Than She Seems. It looks like there's a very slow reveal of what's really going on, slow enough that this season is unlikely to catch up to anything that's teased in the OP.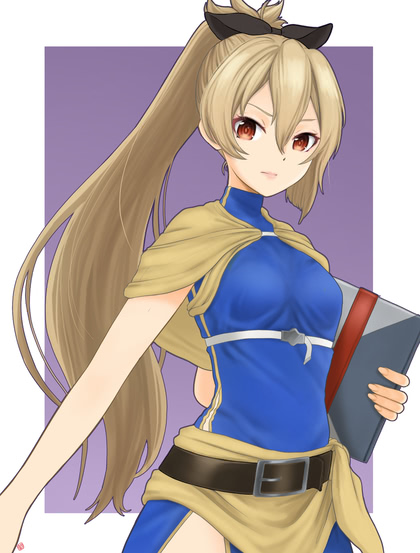 Now, let's write up last week's anime, two hours before this week's episodes start showing up!
Shield Hero, episode 2.5
Are we there yet?
No, seriously, how long is this turtle story?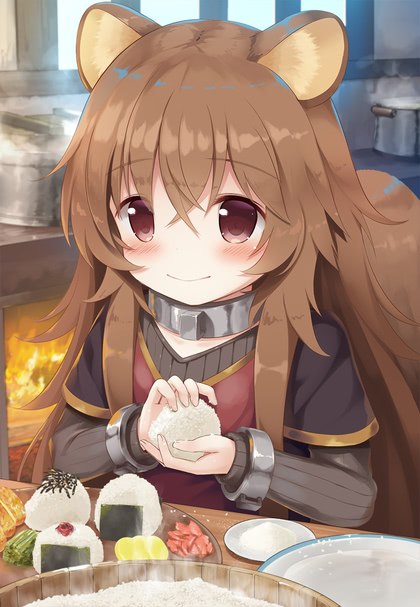 RPG Real Estate, episode 5
Let's play house… in bikinis! Our Boobie Newbie excels at this game, despite assigning the Mama role to someone less top-heavy. Then Our Agents are bullied into finding a free house for a spoiler, and Our Dragon-Service Loli (or Loli-Service Dragon) hints at hidden depths. Or something like that. Fluff and cheesecake.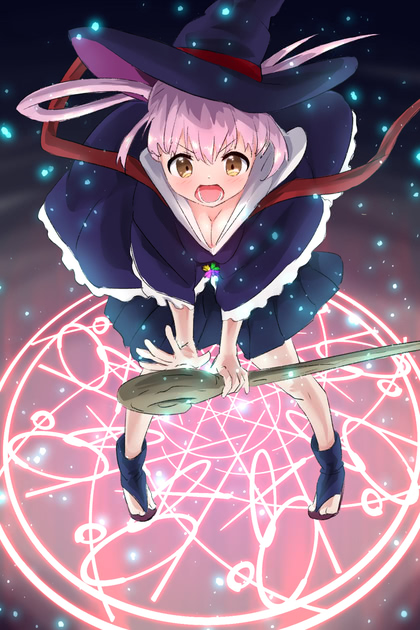 Skeleton Knight, episode 5
In which Our Bony Hero and Our Busty Elf free more slaves from mustache-twirling rapists, bond over their shared desire to cuddle the fluffy mascot, and head off to adventures in elf-ville. Oh, and apparently she likes her men stiff, since the revelation of his dire secret bothers her less than missing a meal.
The tone shifts continue to be jarring, with Miss Nearly-Nude Canada bouncing between crushing testicles and snuggling the fluffball. She's kind of like the love child of Emma Peal and Benny Hill, constructed of equal parts Action Girl and Comic Relief.
(and, yes, she really is from the village of Maple in the forests of Canada; this world has been isekai'd many, many times)
(picture is completely unrelated, for the usual reason)
Demon Girl Next Door, episode 2.5
I like it when Shamiko spends time in Crisis Management form.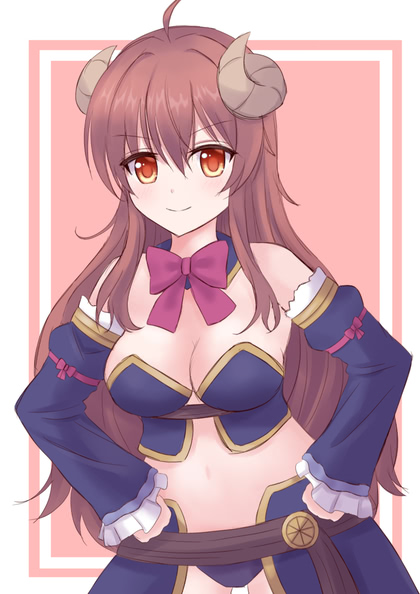 Komi, episode 2.2
This one was a pretty random collection of unconnected short chapters, with Our Komi being scared of a storm, several boys imagining date scenarios with their classmates, Our Psycho Lesbian obsessing over Komi's panties, and a visit to a cat café.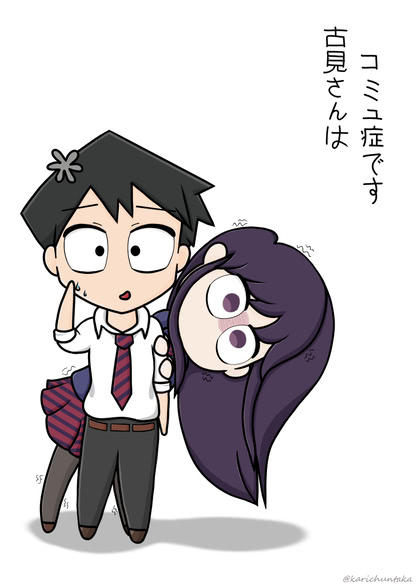 At first, I thought my dishwasher was broken. Then I found that it's controlled by the wall switch right next to the one for the garbage disposal. I've never seen that before. It works, but is loud enough that I'll be ordering a Bosch Real Soon Now.
The fridge is not just old and loud, but contagious. When the compressor kicks on, it generates vibrations strong enough to cause the toaster six feet away to start vibrating in sympathy, adding even more noise. It's also set up for a man in a wheelchair, so I have to reach down even for the top shelf. Fortunately it's currently only holding Diet Pepsi, lunch meat, and leftovers, but it's now at the top of my list for replacement.
The washer and dryer are functional, and blessedly IoT-free, but they're energy hogs. Hopefully they'll hold out long enough for me to get new gas lines run, because I'd rather have a gas dryer.
I'm not a fan of the electric oven/range combo unit, but replacing it also requires running gas lines, so I can install a dual-fuel unit and have a gas range and electric oven. Since I'm still just starting to settle in, I've only used the range to boil water for the good ramen I brought from California, and it at least did that well, but I had to unpack some Le Creuset for it, since the only other pot I've unpacked doesn't have a flat bottom that's stable on the ceramic smoothtop.
And I really hate the "over the range" microwave oven/fan combo unit. In fact, I hate it more than I expected, even though it's the only recent appliance in the kitchen. They're astonishingly popular in new and renovated homes, but they're just not very good. They're too high up to use regularly as a microwave, and they're simply poor range hoods. I'd rather buy one of the high-end countertop microwave/convection ovens; I've got plenty of counter space now.
While they're installing gas, I'll also have a line run to the back porch, so that when I get around to having a deck built, I can have a built-in gas grill that's free of the tyranny of propane tanks. That's a late-summer, post-old-house-sale thing, though, like replacing all the flooring and window shades.
Speaking of which, the old house goes up for sale on the 15th. It got thoroughly cleaned last week, staged, and power-washed, and I had the landscaper do some touchups to the yard as well. I haven't seen the pictures yet; it probably looks like normal people lived there. 😁
Now to hire an adorably-precocious orphan and a lethally-gorgeous spinster to be my fake family…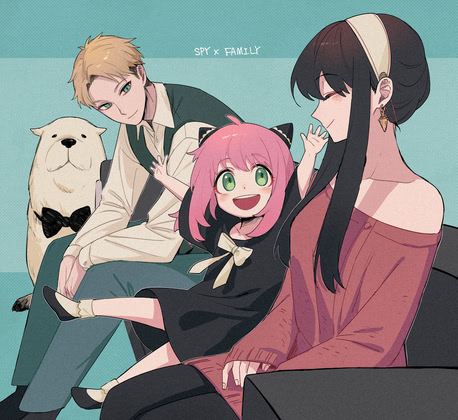 Dear Expedia,
I'll be traveling from Dayton to Salinas and back soon, so I went to book flight, hotel, and car rental. If I say "I'm going to Salinas", then the only airport available is San Jose (San Francisco almost always has better flights). If I say "I'm going to San Francisco airport", then the only available hotels are in and near San Francisco. In order to fly into SFO but stay near Salinas, I had to make two separate orders, one for air/car, one for hotel. I could find no way to put it all into one.