Episode 6 of Interspecies Reviewers contains three very important pieces of advice:
Always include a crafter in your party.
Never confess your sins.
Carry sunglasses.
And if Our Heroes stop to think about it, they really, really need to go back there and pay whatever it costs to have the evidence dismantled.
Unrelated, I'm back from Sedona. I might post a few pictures, but I still haven't done anything with the ones I took last year in Japan, and the next trip's coming up fast. It sounds like tourist traffic is way down right now, so as long as I don't cough while going through Immigration, we should have a great time.
Wait, Amazon Prime Video was also streaming Interspecies Reviewers?!? And didn't pull it until today?
Seriously, there is nothing subtle about the premise of this show, and even an extremely tame adaptation would have aroused… "controversy". Anyone paying even the faintest attention to the pre-release marketing in Japan knew what was, um, coming.
Unrelated, here are my latest amusing Amazon recommendations: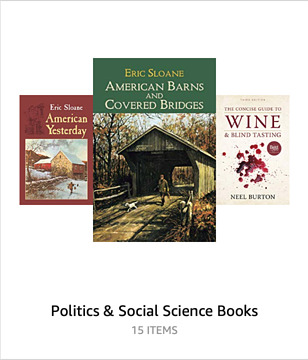 Ascendance of a Bookworm episode 6 raises the stakes.
Given the ongoing speculation, I will not discuss any details, except to say that it continues to track the satisfying story told in the novels.
New Release Of A Bookworm…
---
I see that the next Ascendance of a Bookworm light novel (part 2.1) comes out next week, and it's currently in the top 20 for "fantasy manga" and #1 for "children's manga".
Note that it's not manga at all, nor is it the claimed 33 pages long. The publisher seems to have some severe tagging issues, but I'm sure they don't mind the ranking and "#1 bestseller" marker.
I need to sit down and catch up on the anime. When last I checked in, they had a long way to go to get through the first three books, although it looks like they'll be using some of the side stories that pad out the books as the Bluray-only episode 14 (a rare case where "buy the blurays" does not involve steam removal…).
And, yes, that's Koyasu as Benno.
After the jump, an artist's rendering of what the future holds for the Adorable Moppet…
I should do this one for NaNoWriMo:
"Reincarnated In Another World As The Goddess Of Reincarnation, I Reincarnate People In Other Worlds As Reincarnation Gods"
On a personal note, I was surprised to wake up and still have electricity, as PG&E's Five Year Plan of rolling blackouts merrily continues.
Dropped!
Didn't I Say To Make My Abilities Average In The Next Life?. Episodes 2 and 3 confirm that this is a steaming pile. The problem isn't that it's a poor adaptation (although it is); the problem is that they think it's a comedy, and they don't know how to write one of those.
High School Prodigies Have It Easy Even In Another World. Let me be clear that the giant breasts were the only thing this show had going for it; episode 3 was so bad that their barely-delivered promise is no longer enough.
I'm willing to pretend that Business Hero's takedown of Snidely Whiplash wasn't suspiciously-contrived nonsense. I'm willing to play along with the genre clichés that are samurai girl, ninja reporter, and loli mad scientist. I'll even give you Politics Hero With A Pistol, despite him being the most boring one in the group. But super-surgeon gal snapped my willing suspension of disbelief like a dry twig, and the wrap-up of the loli catgirl story combined with The Confrontation exposed what little story they have as an exercise in pointless plot twists. Seriously, I felt like watching an episode of Dokuro-chan to regain IQ points.
Dice, Bookworm, Azur, Average, Prodigy
---
[catching up after finishing off the main story in Cat Quest and surviving the run to Zora's Domain in BotW…]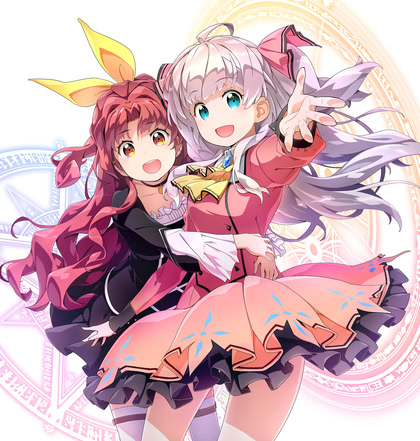 (cover of the next Average book)
After School Dice Club: Ep 2, Enter The Crush, with game Cockroach Poker. Really didn't need a boy in my gamer-girls-doing-gaming-things show. Ep 3: Incan Gold subtracts the boy, adds two older girls, and actually has a plot twist.
Ascendance Of A Bookworm 2 & 3: after the first one, I ended up reading the first two light novels, and it's tracking pretty closely. This seems to be a rare case where they realize they have good source material and are actively trying to use it well. No complaints.
Azur Lane: dropped; due in large part to the giant (tee-hee) cast, the story is incomprehensible, and the fan-service is being done better by fans on Pixiv.
Didn't I Say To Make My Abilities Average In The Next Life? Ep 1: "Ain't no 'Adele' here!" I presume Mile's first 2.x years in her new world will be told in convenient flashbacks. This is another case where I took a look at the light novels, and the anime team has jumped over several chapters and made some significant changes to what they're using. It looks like the manga started in the same place as the novels, so this one has a whiff of trainwreck about it. Also, the novels quickly turn into girl-power-power-fantasy, with Mile not only being able to do anything while pretending to be "normal", but also power-level her friends with a few quick tips. It gets old fast, even with her finally starting to figure out that she was sold a bill of goods by her reincarnation advisor.
High School Prodigies Have It Easy Even In Another World : Ep 2, Enter The Loli Catgirl. Our Business-Hero proves his worth to the village skeptic, and acquires his future waifu. Side note: Business Hero's voice sounded familiar, and while his DanMachi character Takemikazuchi doesn't get a lot of lines in the anime, I hear him a lot in the DanMemo game.
The Ghostess With The Mostest
---
I missed Yuuna And The Haunted Hot Springs when it aired. An assortment of screenshots and short video clips convinced me to give it a shot, and I found it a perfectly delightful harem comedy. Sadly, there's no US Bluray release, and Crunchyroll has the steam-and-lightbar-censored broadcast version, and they don't have the 3 uncensored OVA episodes, so off to the torrents we go!
(NSFW after the jump)