Award-Winning Journalism!
---
Congratulations go out to Buzzfeed tonight, for digging a fake-news hole deeper than any that has come before! The icing on the cake is that one of their "journalists" never saw the supporting evidence for the story, and the other was serial fabulist Jason Leopold (no, seriously, they actually hired him). And they've stuck to their guns despite a categorical denial from Mueller's Marauders.
For this capstone to a lifetime of non-achievement, I hereby give Buzzfeed:
The Bukkake Award for Fellatious Journalism
Because they've got more than egg on their faces now…
The "Resistance" is Feudal: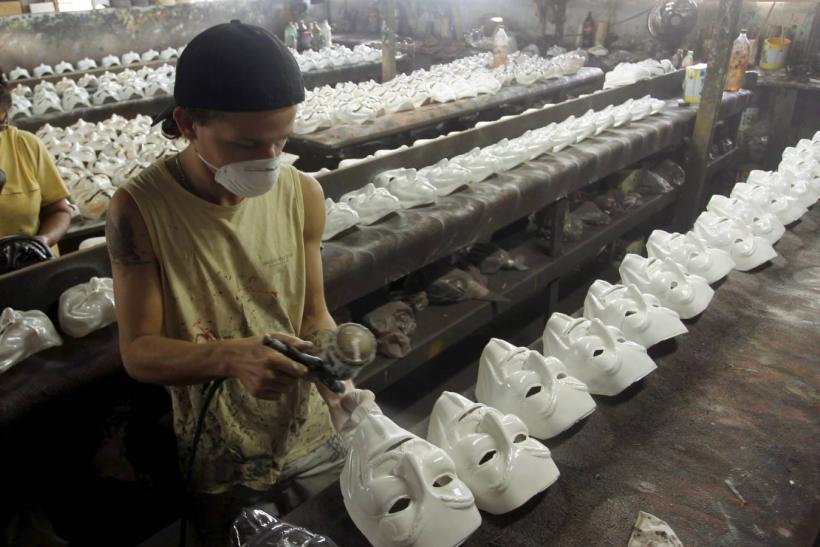 Over the weekend, I got a text message from MoveOn on my cellphone. I've gotten political polls on this number before, but never a (hidden fundraising) text, so you can imagine my delight.
Hi, wrongname! I'm Lisa, a MoveOn volunteer. With less than 3 weeks until Election Day, we're campaigning to build the Blue Wave in California! By uniting together we can end Republican control of Congress-will you pledge to vote blue on Nov 6? Reply YES & we'll share periodic texts from MoveOn's [redacted] number & send you a free BLUE WAVE sticker! (Msg & data rates may apply)
Never mind the fact that they spammed me. I'm in California, land of fruits and nuts. The only things my vote can influence here are the city council; the Ds dominate at the county level and above.
Honestly, if you're so desperate that you're trying to make Blue Waves in California, the internal polling must be really, really bad…
PS: pollsters can't pronounce Poythress, but I'm voting for him.
Knife-industry giant and all-around gentleman A.G Russell III has passed. Nothing yet on the web site, but email has gone out to long-time customers.
Oh, that's what the second front door was for!
---
I'm sure I wasn't the only one who wondered what the hell Ford and her husband were fighting about in therapy when she first revealed her 30+-year-old secret allegation against then-unnamed attackers. Lacking any details, I assumed it was a security door to make their entrance more secure.
Turns out they were adding a studio apartment to their Palo Alto house, and she didn't want tenants to have access to the rest of the house, so it was "a front door for the apartment". That sounds perfectly reasonable, so my guess is that the fight was because she didn't mention this requirement until the work was already done, and the contractors had to come back and cut a new exterior door in a location that wasn't designed for it, adding $$$ to an expensive remodel that was supposed to have started making money for them by then.
(via Ace of Spades HQ sidebar link)
Update
Looks like my guess is off: the person who sold them the house was their first tenant, and continued to use it as her business address.
Contributor's Covenant Illustrated
---
The ink wasn't even dry on the Linux CoC before someone falsely accused a member of the technical advisory board of being a "rape apologist". This wasn't an aberration, it was the opening act.
The end-game looks like this:
🎶 🎶 🎶 🎶
Better wait a minute.
Ya better hold the phone.
Better mind your manners.
Better change your tone.
Don't you threaten me, son.
You got a lot of gall.
We're gonna do things my way,
Or we won't do things at all!
🎶 🎶 🎶 🎶
I'd never actually seen the original ending of Little Shop of Horrors, but damn if it doesn't accurately predict the current situation in Open Source. No happy ending there, either.
If you can judge a man by the quality of his enemies, Dianne Feinstein just turned Trump into a fucking superhero. #OwnGoal