"The only people who would be hurt by abandoning the Kyoto Protocol would be several thousand people who make a living attending conferences on global warming."
— Prof. Kirill Kondratyev
Given the frequency with which A-cup angst appears in anime, you'd think there'd be a lot of images on Pixiv tagged ぺたんこ(petanko, flat-chested girl). Surprisingly, though, it's much more common to see ぺたん座り (petan-suwari, sitting flat, aka "w-shaped legs").
Shield Hero, episode 3
In which Sacrifices Are Made For The Greater Good, and The Big Bad is… oh, wait, nope, gonna continue for another episode.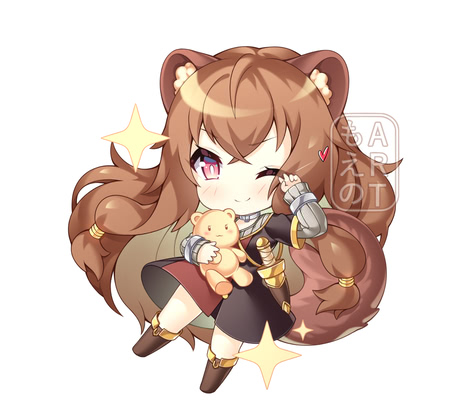 RPG Real Estate, episode 3
In which softballs are pitched and quickly hit, without the fan-service being turned as high as last week. Fluff.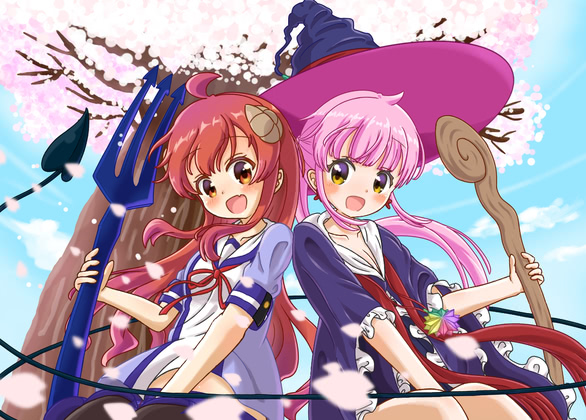 Skeleton Knight, episode 3
Our Bony Hero meets Our Hot (and quite deadly) Elf, impresses her with the powers of friendship and fluff, and together they kill a lot of people, offscreen. They're really dodging the blood&guts side of slashing and stabbing people with swords.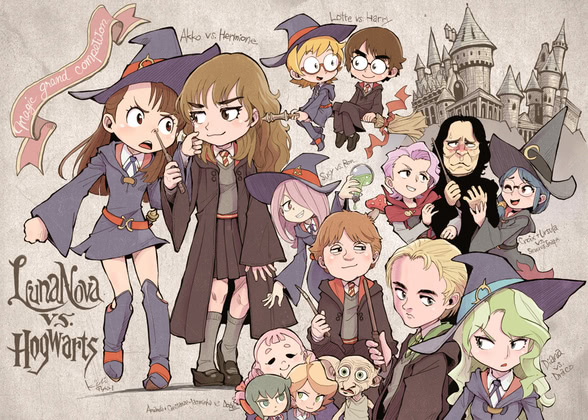 (picture is definitely unrelated)
Demon Girl Next Door, episode 3
I know I'm not writing much about this one, just enjoying it. Maybe next time.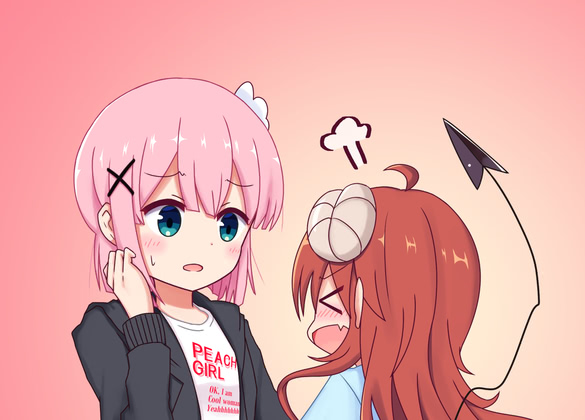 Not following the narrative…
I chatted with one of my neighbors (who, like ~80% of Salinas, is hispanic) after the POD showed up, and he commented that when his wife found out I was leaving, she said, "I hope we don't get more loud Mexicans moving in". 😁
They're thinking of moving to Texas, and kind of wishing they'd done it sooner…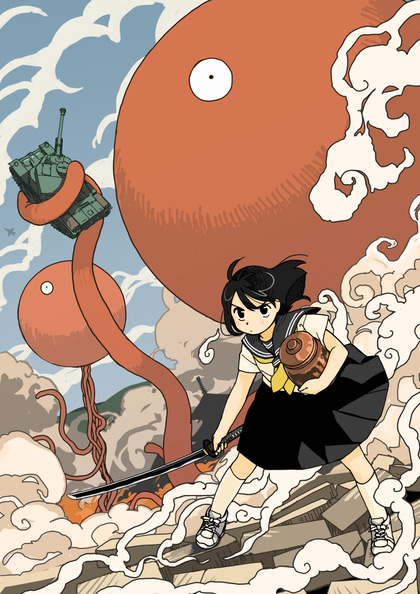 GNU Taser
Excuse me, Taler, apparently the cornerstone of Stallman's latest 90-minute rant. The web site is surprisingly slick for a GNU team; I suppose this is because they have to sell the idea to banks, retailers, and regulators in order to move it from fuzzy concept to niche payment system.
The only nice thing I can say about it after a very quick skim is that it explicitly disavows the use of blockchains. On the flip side, all of the features that are pitched to governments and banks will make it far less attractive to the primary users of crypto.
Does it actually exist yet? Apparently they launched a proof-of-concept college snack machine in the fall of 2020. That's the latest news…
(no bread was harmed by this tasertaler tale)
Dear Michelle Megumi,
"Try not. Do. Or do not. There is no try."
Seriously, honey, your entire career is based on showing off your soft, curvy body, but somehow you and your editors think that breasts without nipples or areolae are more interesting than just wearing a skimpy bra. Barbie you ain't.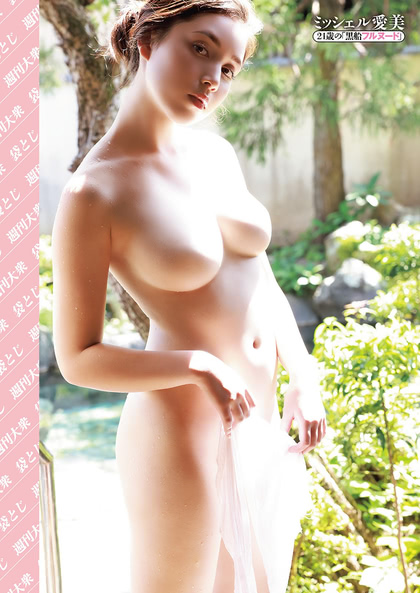 (via NSFW! Disable Javascript!)
It has come to this:
Black DJ accused of blackface, by a black "Inclusion Equity Diversity" committee member.
I've altered the usual word-salad order, because I think everyone should refer to these people as IEDs. They are hair-trigger explosives on the roadside of life.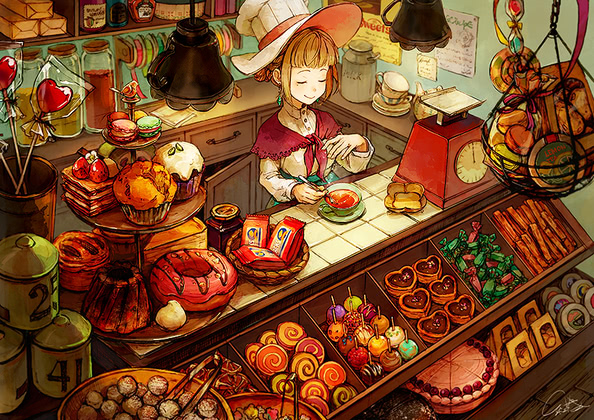 (picture is related… to first picture)
Planes, Trains, and Maskmobiles
A federal judge has stomped on the Brandon regime's never-ending travel-mask orders. Until the next attempt, at least.
Given the widespread celebrations, however, they're gonna have a harder time making the next one stick.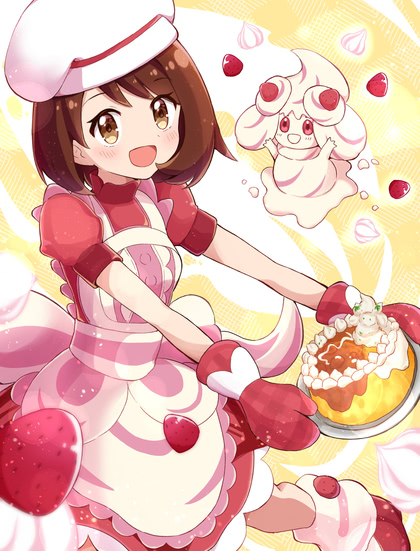 Safe!
Thanks to the folks at Andersen's Lock & Safe, my gun safe has now been emptied and sold, and the lock is in better shape than when it was new.
Basically, while sitting idle for two years due to Covid, things got "stuck" inside, enough that the combination shifted by several numbers for each tumbler. The first guy who came out from the locksmith tried shifting one at a time, but eventually gave up and called in the guy who was capable of drilling it out. That guy was patient and skilled enough to unlock it without drilling, which saved me several hundred dollars, and he did a full clean and lube to restore the original combination and make everything turn smoothly.
The buyer had to wait until the rain stopped Saturday morning, but he borrowed a pallet jack from the shop next door to his motorcycle store, brought a truck and some strong backs, and took it away. I donated some empty cardboard boxes to the cause so that it would slide into the bed of the truck easily. (and since it was the same truck that we'd loaded the motorcycle onto, we knew it could handle the weight)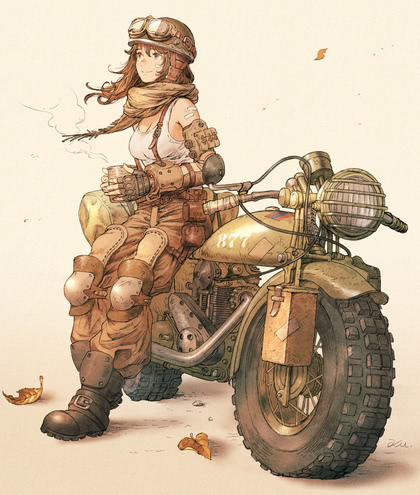 Junk!
Junk King did a fast, friendly, and thorough job of cleaning out everything I'd staged in the garage. The only thing they wouldn't take was a pressure-treated 4x4, because the place they use won't take anything chemically treated (or oil, paint, etc).
I've got them coming back on Thursday for a second pass, now that there's room for me to fill up the garage again. I'm getting progressively more ruthless as I go; a lot of stuff that was "yes, but" last week is now "terminate with extreme prejudice".
More things uncovered during the pack&purge:
Two 200-disc CD changers, empty; to my surprise, they actually work, but they use the obsolete S-Link remote-control protocol, and I already junked my Slink-E.
Two CDROMs labeled "Solaris 2.5 source".
A 3U rack-mount server. I cracked it open and ripped out the disks, then put it in the next junk pile as e-waste.
A 1U rack-mount server. Ditto.
Two boxes of useful things from my previous job: the toys I kept on display in my cubicle, including all the Funko figurines.
A copy of the first edition of Programming Perl, autographed.
A really heavy, really sturdy Pelican case for camera gear. Well, now I'm sure it will all survive the trip…
Wait, another copy of Windows Me? I'm quite certain I never installed it anywhere; am I being punked?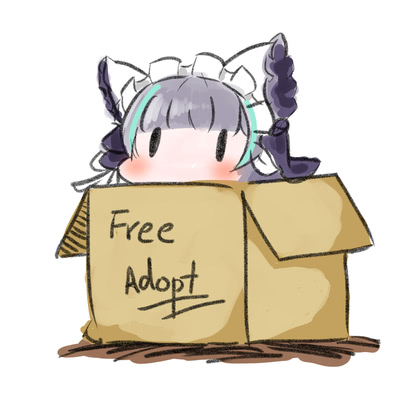 Almost America!
This past week has been a nice reminder that not everyone in California is a bat-shit crazy wannabe-communist. I had sane, sensible conversations with the motorcycle dealer, the junk guys, and both locksmiths; it's like there's some sort of… "class" difference between the fuckers and the fuckees.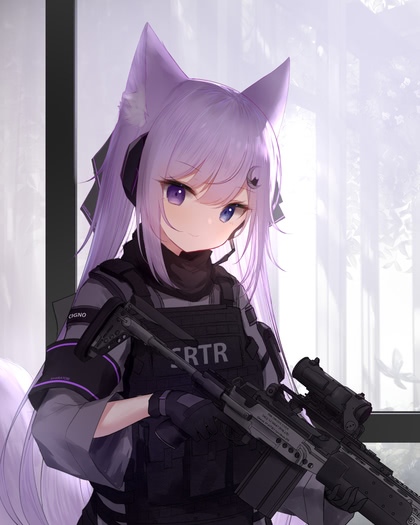 Love After World Domination, episodes 1 & 2
The first episode was kind of cute, although I kept getting distracted by the weird coloring on the super-suits. I couldn't finish the second one; I think I made it as far as the gym portion of their date.
Our Hero is a dull lump of muscle surrounded by pretty girls, with the social skills of a basement-dwelling Internet stalker. It's easy to see why any man with a pulse would be interested in Desumi, given that she's basically a young Olivia Newton John in fetish gear (think "Sandy from Grease, but with lingerie and a whip, and better hair"), but they haven't supplied a reason for her to be interested in him.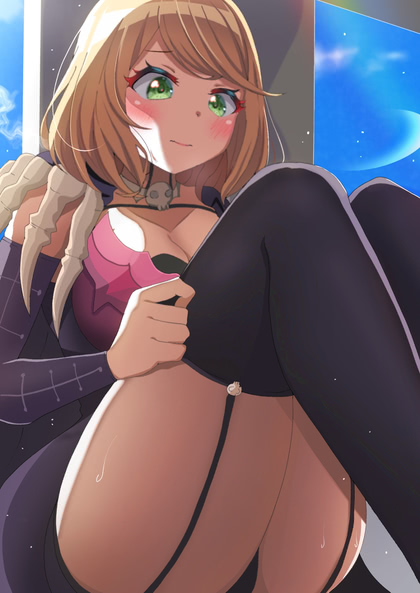 Werewolf, Vampire, Demon, Mermaid, Egg
---
Journal of the Mysterious Creatures
Idly skimming through Amazon Prime video, this collaboration between a Japanese game company (MAGES) and a Chinese streaming site (bilibili), with character designs by an unknown company called Children's Playground Creative and production by Children's Playground Media, features a number of recognizable voice actors (ex: 1, 2, 3, 4, 5) in supporting roles, while the nice-but-dimwitted male lead is someone who is inexplicably missing from the credits of the only other two anime series he ever worked on.
The girls are cute and the werewolf possesses Gainaxing powers, at least until the budget ran out; her transformation also features the white-hair/dark-skin combo that some find appealing (although like most of the art, how dark her skin is varies from scene to scene).
Other than that, it's shouty and derivative and based on a Chinese web novel that just threw a bunch of tropes in a blender, the animation is low-budget with plenty of shortcuts and frequently-off-model character art, the end-of-episode chibi chats are done by the Chinese voice actors with Japanese subtitles, and the low-quality English subs are randomly out of sync and injected with lines from the Spanish sub. So, quality all around.
If you're really bored some night and you have Prime, it's… oddly watchable, in a likely-accidental retro-cartoon Scooby Gang sort of way. Note that fan-service is basically limited to the occasional cleavage closeup, and it's a purely platonic harem.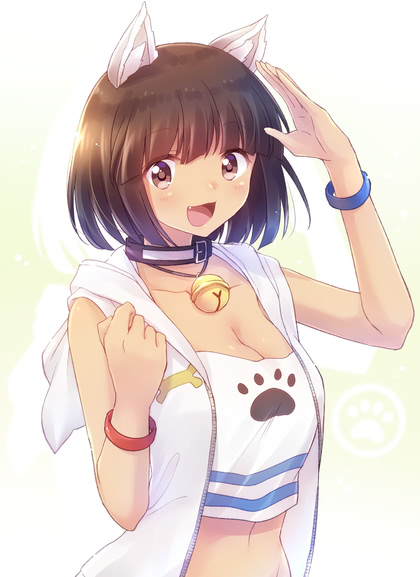 Eromanga-ova
Somehow I missed the fact that there were two OVAs released in 2019 for Eromanga-sensei. I haven't found subs for them anywhere, just raws, so I've just skimmed them a bit. The first one opens with Elf getting naked, so, y'know, same-old-same-old. This one is all about Our Manic Elf Dream Girl, including an Elf-themed ED set to the usual song. Cute touch: in the opening credits, her letter to her mom is addressed "Dear MyMother, 40 Example Street, London, England".
The second one tests Sagiri's boundaries as Her Beloved Brother catches a bad cold and she has to leave her room and take care of the cooking and cleaning. Also reenacting the ED animation and keeping the other haremettes from getting in to see him.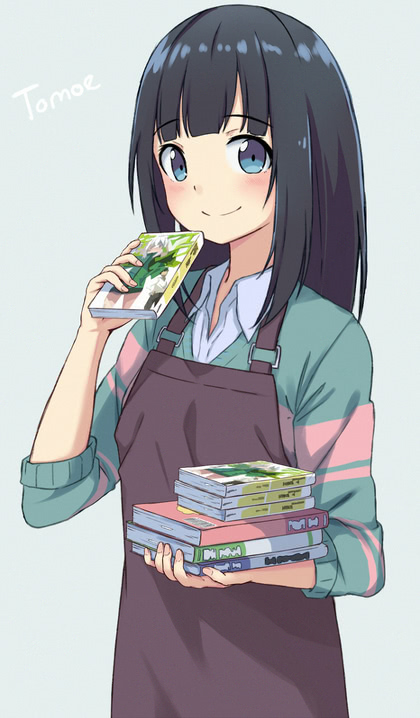 (bookstore-chan is still my favorite)
Shield Hero 2, episode 2
Another OP song I would be happy to never hear again. As for the contents, remember all the introductions and exposition we skipped last episode? Yeah, they put them here, mixed with a bunch of prep for an upcoming multi-national battle against a giant catastrophe turtle. I was amused to see Raphtalia snap to attention when Our Mysterious Royal Concubine offered Our Noob Girl advice on winning her man.
(…advice which boiled down to "put out early and often"…)
RPG Real Estate, episode 2
In which the first thing we see is that Our Newbie Real Estate Wizard has huge tracts of land. And don't worry that she gets dressed right away; when the girls have a sleepover, the others will get a good look at how her square footage compares to theirs. As for the story, first their even-more-acreage boss tasks them with finding renters for some "challenging" rooms, which takes Our Half-Dragon about thirty seconds to solve. Then a little old lady serves up a softball that Our Boobie-Newbie hits out of the park thanks to a eureka moment in the bubble-bath. Also, Our Ambitious Priestess openly claims Our Scantily-Clad Warrior Maiden as her personal property.
…just in case anyone wondered if there were going to be serious challenges to be overcome rather than cute real estate agents doing cute home sales and yuri teasing.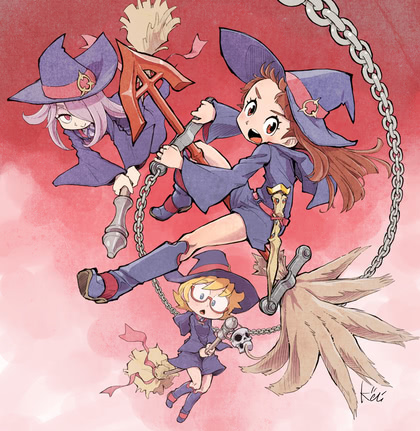 (picture is unrelated)
Skeleton Knight, episode 2
(yes, I skipped the wretched OP)
It strains credulity that Our Bony Hero thinks he can somehow keep a low profile as he strolls across the countryside in massive shiny armor. It's already getting a little old, so hopefully he gives up on it as soon as he joins up with the elf girl. In this episode, he acquires a fluffy companion while defending the right of little girls to pick herbs in the forest.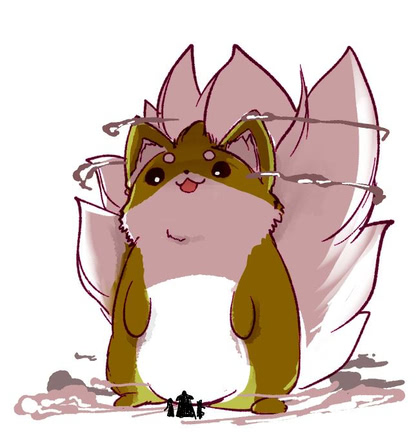 (the stuff on Pixiv that's not from the official manga and light novel artists (official sample) is still mostly gang-rape of the entire female cast)
Demon Girl Next Door 2, episode 2
In which Our Story is interesting and funny. So, still getting what I'm looking for here.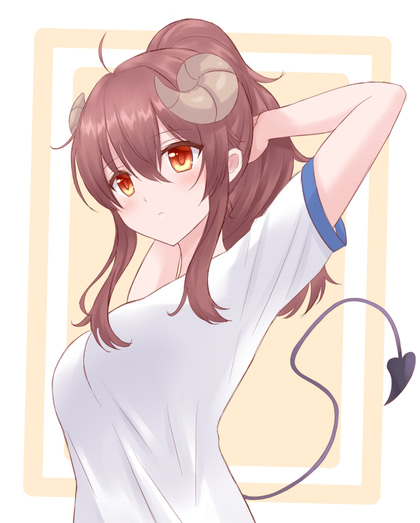 In other news,
Elon Musk hasbends Twitter over a barrel.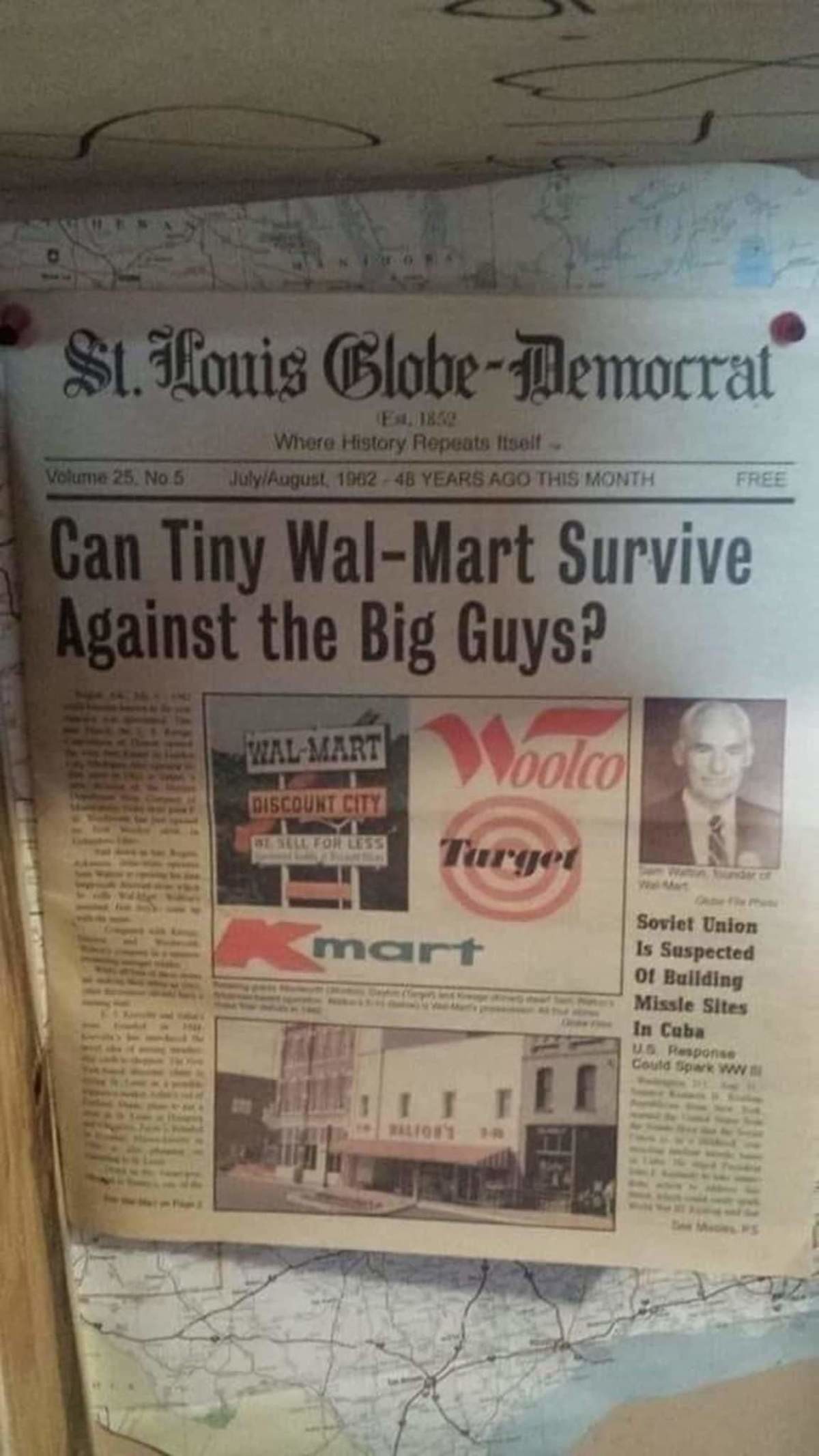 Very safe safe
When I sold my motorcycle today and told the dealer who came to check it out that I was moving, he asked if I was selling anything else, and I mentioned the gun safe. He was interested, and we agreed they could come over and pick it up on Saturday.
Which means I need to empty it. And I can't get the damn thing open. I know the combination and the correct number of magic turns, but it's not working. After half an hour of this, I looked for local locksmiths, found one that was open after 5pm, and called to have someone come out. Half an hour later they called back to say they didn't have anyone in my area.
Because they're not a locksmith, they're an online dispatch service with a bunch of fake "local" web sites. Their business address, which is about a mile from my house, is actually an Olive Garden restaurant.
So if I can't get the silly thing opened tonight, I'll have to call an actual locksmith in the morning. I blame Covid, since I haven't been able to get to the range for two years…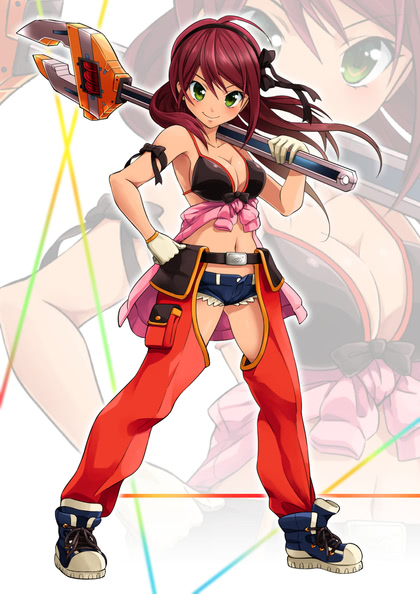 (locksmith, wrench-wench, same difference)
Oh, by the way…
…the online "zero-pain" motorcycle sales brokers? Fucking useless. The first one kept me hanging for two days before saying "oh, 2005 is too old for us" (must be Hollywood Democrats), despite this being the very first field on their online form. The second immediately made an offer (low, but promising a quick wire transfer), then withdrew it in a phone call a day later, after having me upload full scans of my title, registration, driver's license, etc. If I hadn't checked them out to be sure they were legit, I'd be off buying identity-theft insurance right now…
The local dealer offered 50% more than the second online broker and wrote a check fifteen minutes after showing up to check out the bike.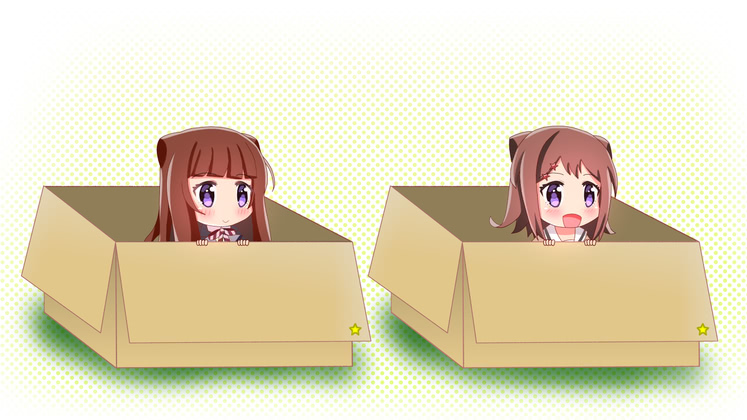 Things I've found while going through boxes in the garage:
first-edition AD&D books and modules.
first-edition GURPS books.
a lot of computer games I don't remember ever owning.
an entire box of autographed Playboy magazines, which was only surprising because I thought that one was upstairs in my office…
at least one box from each of my previous full-time jobs (OSU-CIS, Synopsys, WebTV, Digeo, and Ooma), containing nothing worthwhile.
Basic Foil Fencing, second edition (I took a class from the author… in 1985).
multiple copies of Windows XP, 7, and 8, several copies of Office, and one copy of Windows Me.
the last known copy of Dave's Comic, in which I was cast as a wing-obsessed drummer in a Spinal Tap cover band who helped save the world from an evil department chairman.
wow, I bought a lot of pr0n mags back in the day. Or inherited, anyway; I'm pretty sure some of it was my dad's, which is not the legacy I expected. (amusingly, Wikipedia redirects "girlie mag" to a page listing things as diverse as GQ, Maxim, Black Enterprise, and Gay Times; that's some fine editing there, Lou)
three Southern Knights graphic novels, which for some reason were mixed in with the British pr0n mags.
3 boxes of random magazines and catalogs unopened since 1993, which must have been packed up by one of my friends, because why? And why did I keep moving them? (seriously baffled here; some of the catalogs were addressed to people I've never met living on streets I didn't recognize)
boxes of old bills, sitting next to the cross-cut shredder that was never able to keep up.
several boxes of CP/M-formatted 5.25-inch floppy disks, which aren't even mine. I think they're my brother's.
two sets of jumper cables.
about a dozen sliding rails for 1U rack-mount servers.
a 1U rack-mount server (okay, this was on top of the boxes, not in them).
CD jewel boxes, with inserts but no CDs (those are in the 100-disc changers on one of the shelves…).
CD jewel-box inserts, with no cases or CDs.
CDs, with no jewel boxes or inserts.
a coffee mug from a defunct book store in Dayton, Ohio, which means it's been following me around for more than 30 years.
remember when Adobe products came with nice big manuals? yeah, I found a lot of those.
Creative Sound Blaster installation floppies.
CD/DVD install sets for every Mac OS X release up through Snow Leopard, including several betas.
at least four different types of obsolete computer memory.
my mostly-complete set of U&LC, which I'd thought was upstairs in a closet.
a Nirvis DXS.
10 copies of a single issue of Celebrity Sleuth magazine, because it contains nude photos of my friend Carmen Berg, shot by me.
a user's manual for OS/2 Warp.
issues of Journal of Irreproducible Results from 1972, 1973, 1974, and 1992.
two large boxes full of laserdiscs.
I could keep going, but I think you get the point. Friday will be the first junk-trunk visit; that'll free up enough space for me to finish staging everything that goes into the POD.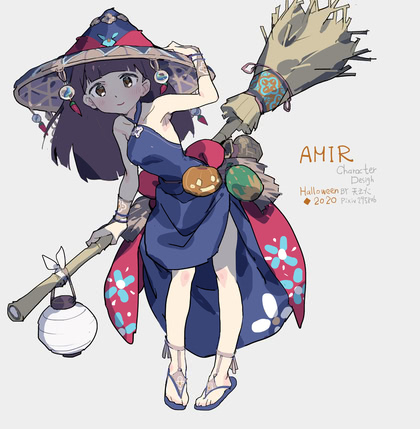 (picture is unrelated)
Tokusatsu Lovers
Despite the premise, I may have to try out Love After World Domination, just because so many of the voice actors are familiar. Souma, Aisha, Maria, Roroa, and Hakuya from Realist Hero, plus Chiaki and Grunhilde from Bodacious Space Pirates, plus Stunk, Zel, Zelzel, and Maydry from Interspecies Reviewers, etc. Admittedly, most of those are the same people in multiple shows…
The director and series composition credits are a bit concerning, since it's only the second time for both of them in those roles, and their previous effort together was an ONA called "Cute Executive Officer" that I've never heard of. And of course the original manga creators were new at it as well, so I'm… not hopeful. I certainly don't expect it to be as good as Kuroitsu, although the promo suggests it got a bigger animation budget.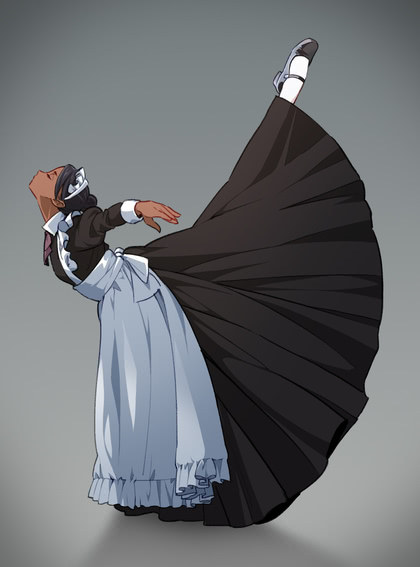 (picture is unrelated)
I have a ton of books
That's not just an expression. A 12x12x16 box filled with hardbacks weighs in at 45-50 pounds, and one filled with paperbacks at 30-35 pounds. If you figure an average of 40 pounds, the 70 book-filled boxes staged inside my front door come to roughly 2,800 pounds. That's 1.4 US tons or 1.27 metric tons, but either way, I clearly have a fuck-ton of books.
The weight limit on the 16ft POD is 4200 pounds, and the weight limit on the 16ft truck is 4300 pounds, so I need to carefully divide up my books between the two, so that there's room for the furniture and non-book boxes (which should be under 25 pounds, since I carefully separated all the cast iron cookware, and packed comics and magazines into banker boxes that are shorter than the moving boxes).
I'm leaning towards putting 20 book-boxes at one end of the pod and 20 at the other end, to balance out the weight, and top them off with the 10 boxes of DVDs and Blurays, plus a bunch of the comics. Pretty sure the boxes of yarn can go anywhere.
The 600+ pounds of kettlebells will go on the truck.
In the back.
If someone manages to break in for a smash-and-grab, I want them to find large cardboard boxes full of bubble wrap and cast iron. (we won't lift those boxes; they're just to keep the bells from rolling around)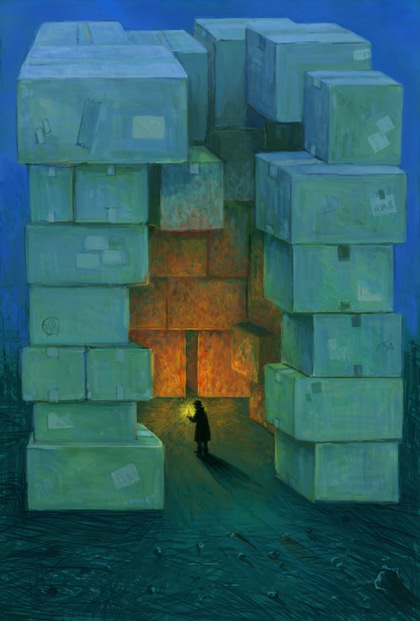 …and Guilder to frame for it
Saturday morning, my box-stacking was interrupted by the news that the loading crew I booked through a PODS partner wasn't actually available that day. Or the next day. Or the next. Or the next. I gave the guy my drop-dead date for having the loaded POD picked up, and he managed to get two companies confirmed, just in case the first flaked again. I have a very busy week coming up soon where the POD shows up, I get a crown replaced, I get a haircut, the POD gets loaded, the POD gets picked up, I pick up my rental truck, I pick up my brother at the airport, we load the truck, and finally we start the drive to Ohio.
Somewhere in there will have to be some good restaurants. I haven't been dining out much for two years…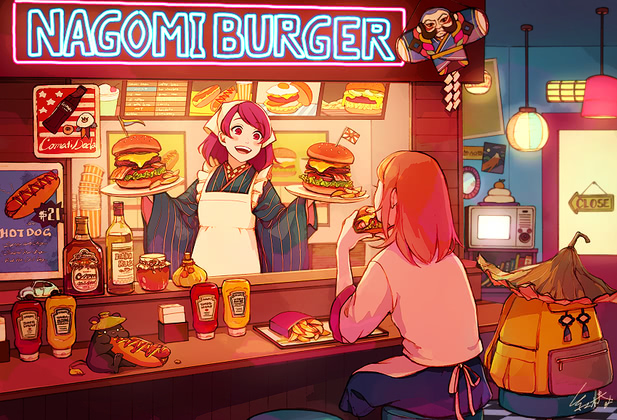 House Facts
My new house is 940 feet above sea level. The neighbor 200+ feet behind me is at 950, the street 75 feet in front of me is at 930, and by the time you reach the river two miles NW, it's down to 700 feet. So the view from my front porch is basically trees and rooftops, and the chance of flooding ever reaching my basement is pretty darn low.
When we had the place inspected, the radon report for the basement came in at 7.1 pCi/L. The units aren't important, just the fact that the EPA considers 4.0 the maximum "safe" level, and strongly encourages you to consider remediation if it's above 2.0. After remediation, the tests came back at 0.7, so sometime next year I can turn the ~2400-square-foot basement into useful living spaces.
Which means I eventually get to unpack my ton of books.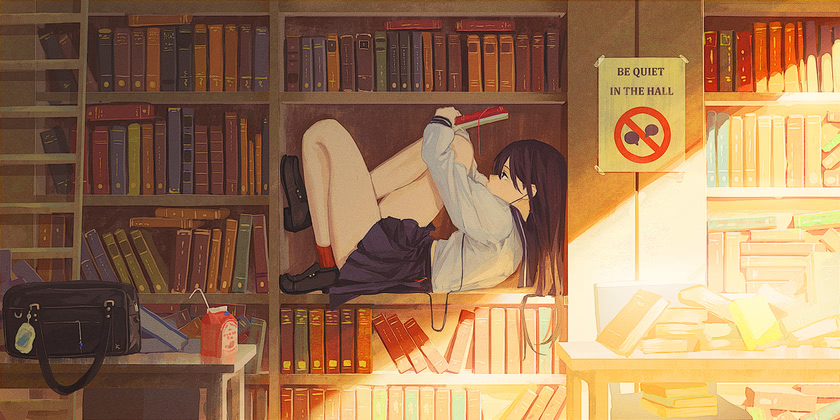 Of course, there are other possible uses for a large basement…
Car Wars
Once we finish the 2,400-mile drive to the house, I'm going to need a new car. In any other year, I'd be confident that there'd be hundreds of brand-new cars on the lots, with a variety of option packages, and dealers willing to make deals to keep you from walking away, but Everything's Different Now. I'm probably going to do a 3-year, 12,000-mile/yr lease, so I don't drop too much cash on a car that isn't exactly what I want, and can easily replace it once the world recovers from, y'know, the thing. It's not like I have a commute any more…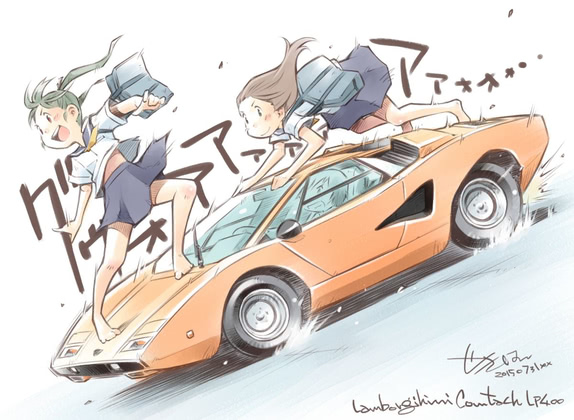 Hey, look, a real girl on the Internet!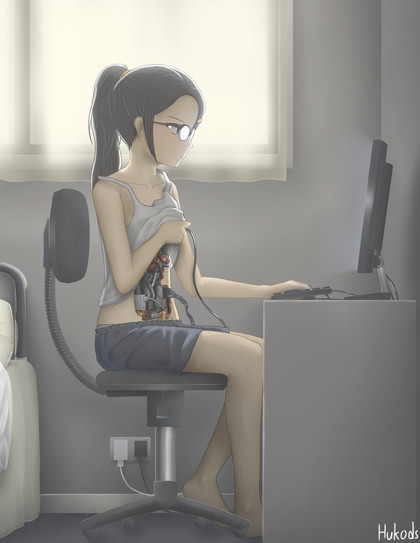 Shield Hero 2, episode 1
Welcome back to The Grooming Of The Raccoon Child-Bride, AKA Banished From The Bow Hero's Party, The Insecure Cutie Joined The Other Guy's Platonic Slave Harem To Become Strong Enough To Impress Her Crush.
In which Our Shield Hero gets roped into a side quest and the stakes quickly escalate from "train the noob girl" to "take on a giant army of monsters". They don't waste a lot of time recapping anything, assuming that if you're watching this you pretty much remember the story and all the players.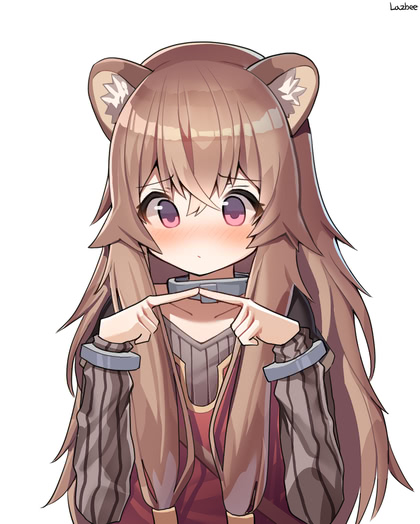 RPG Real Estate, episode 1
Crunchyroll delayed announcing their license of this show until Tuesday, one day before the premiere. It didn't actually get a series page until Wednesday morning.
How is it? Cute girlsmoeblobs doing cute thingsfan-service.
Seriously, this is our first sight of Our Wizard Heroine's new city: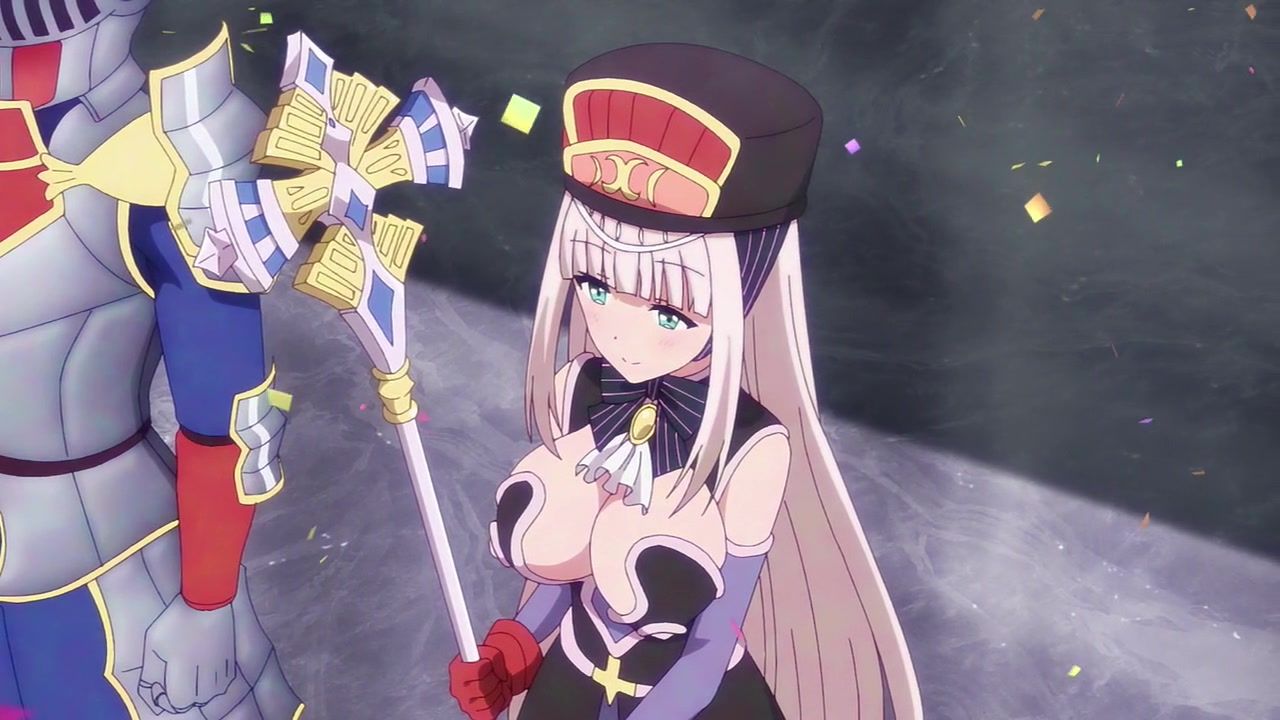 (that's their boss, by the way)
And as soon as she walks into the agency, she finds Our Ambitious Priestess chasing Our Childlike Half-Dragon around trying to get her into some clothes. Not long after that, strategically placed soap bubbles protect the secrets of the women's bath.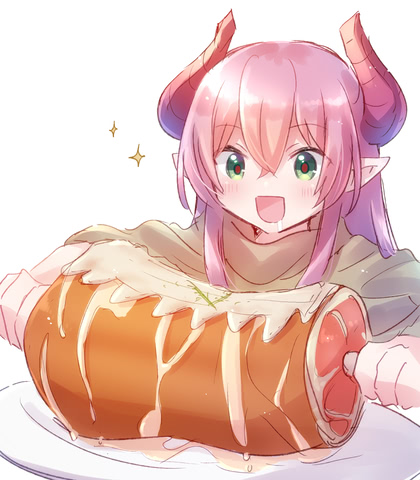 (picture is unrelated)
Skeleton Knight, episode 1
I never want to see or hear the OP for this show again. I also never want to hear the ED song again, but I'm willing to look at the CGI model of the busty elf chick until there's some decent fan-art.
Apart from a few aspiring artists eager to gang-rape the entire female cast, there's very little on Pixiv right now, which is surprising for a series that has 10 light novel volumes and 10 manga volumes. Of course, since the first episode opens with Our Skeleton thwarting a gang rape with inches to spare, and then shows the extended dance mix ten minutes later, it's easy to see where they're getting the idea.
So consider this shot of the ninja catgirl a unicorn chaser.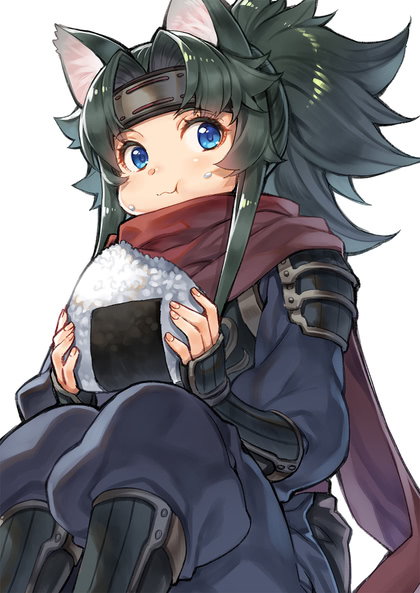 (don't know what episode she'll show up in)
Oh, what happens? Eh, guy wakes up in a fantasy world as his ridiculously-OP avatar, geeks out over it, slays monsters and bandits with insane ease, and cheerfully starts his career as an adventuring suit of armor hiding his skeleton-body. I know there's more to it, but that's what they led with.
Demon Girl Next Door 2, episode 1
Absolutely nothing unexpected happens in this episode.
That is, I expected it to pick up right where it left off and be just as good as the first season, and I got what I expected.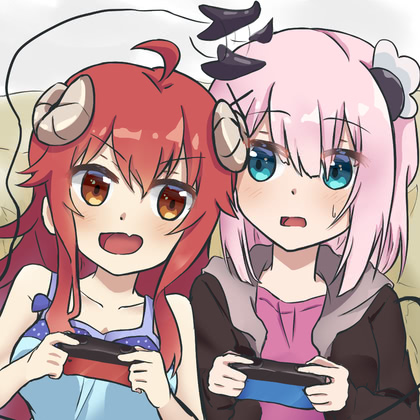 Goodwill hunting
The local Goodwill is doing home pickups again. Which is good, since the POD arrives in about a week and I need to stage all the things that are going into it, and figure out if everything else fits onto the truck. They showed up this morning and took everything I had out for them, including the elliptical. They said they'd even take the gun safe if they had advance notice to bring a pallet jack, so if I don't find a local buyer who knows how to move it, I'll schedule another pickup as soon as I clear a path.
On that note, it turns out that it cost me nothing to switch from a 12-foot truck to a 16-footer. Less convenient for gas, restaurants, and parking, but an extra ~6x4x6 for free is worth it.
I'm still counting on the cleverness of the packing company at using the entire volume (~7x15.5x7.5) of the 16-foot POD, primarily in not crushing the sectional sofa under a pile of boxes.
I don't think I'll need to take the half-dozen boxes of manga that I just found in a closet, though. 😁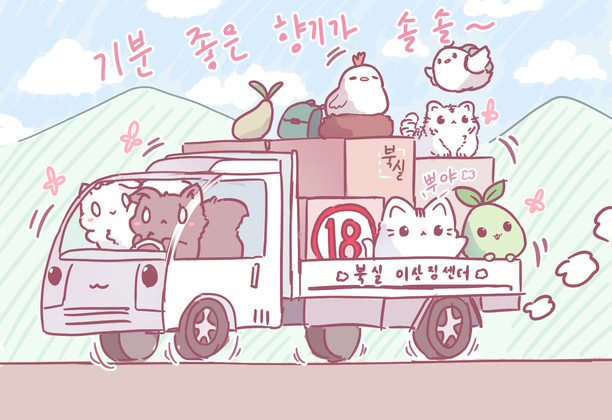 Move-in necessities
I've got a confirmed installation date for a 600/35 business cable line with five static IP addresses after I arrive with the truck, so I can work from the new house as soon as I unpack my OpenBSD router and wireless. Which is good, since I'm doing a Jira upgrade the following weekend. I could have sprung for 1000/35 and still saved a great deal of money compared to my current Comcast Business line, but I'm actually thinking of getting a second line at some point through their residential service, so I can completely separate work and home traffic.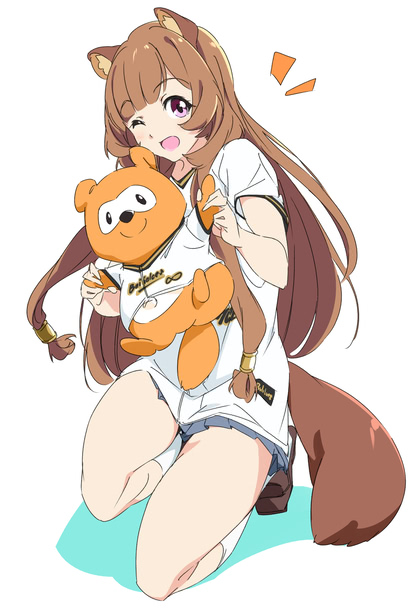 Upsell A Helper
One of the packing/unpacking partners PODS recommends is HireAHelper. I booked them for both, setting a reasonable unpacking date based on how long they say it should take to get the POD from California to Ohio. The selected sub-contractor contacted me through the site the next day asking if they could move it up a day. Um, no?
Then they called me today on a fairly bad line, saying they needed to review a few things, and proceeded to try to upsell me a handyman, a home warranty, a security system, and an Internet connection. All of which I'd already taken care of. I haven't decided if I'm going to just cancel now and tell HireAHelper why, or think about it until I get the confirmed delivery date for the POD.