Tim Berners-Lee announces new decentralized web technology. Site immediately crashes under load in classic slashdotting.
Update
If you bypass their overloaded web server and go straight to the github repo, you'll find a slumgullion of kitbashed code and obsolete documentation, suggesting that the simplicity and elegance of Berners-Lee's earlier invention are completely absent here.
So, I stumbled across the link that takes you to the old Items you've marked "Not interested" page, and by golly, my 50,000+ entries are still there, and are still being updated with new entries.
You're just not using them to filter items from the current "Recommended for you" tiles.
In fairness, there's a bit of load associated with slurping in 50,000+ ASIDs every time I visit the site, but you could at least use the most recent 100, and either make it possible to bulk-edit the list or simply wipe it. The old recommendation used to be "create a new Amazon account", but that's not practical now, with Prime, Kindle, FireTV, etc.
A number of people at work had this pop up in LinkedIn: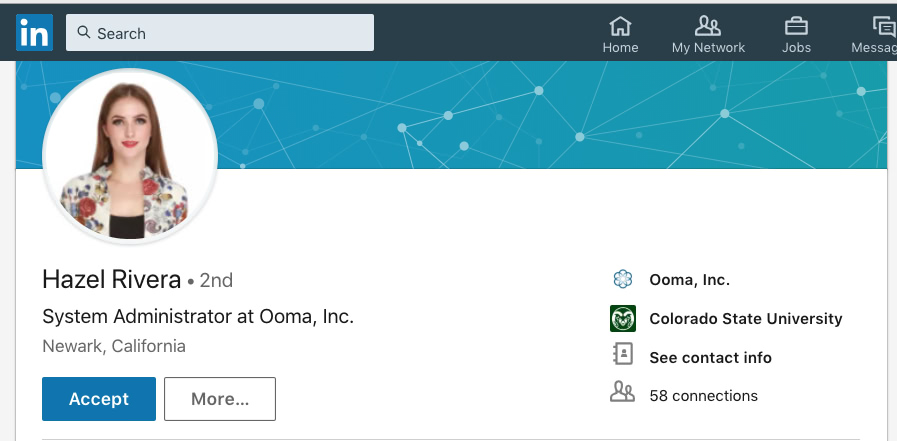 Many of them cheerfully connected to her. When it hit folks in IT this morning, though, everyone responded with a cheery "WTF?!?". No one by that name has ever worked here, in any department, and certainly not the dates she claims. We flagged it as phony, and the profile has now been deleted.
I was curious to find out where the photo came from, since it had that artificial posed look commonly found in stock photos and catalog shoots.
Sure enough: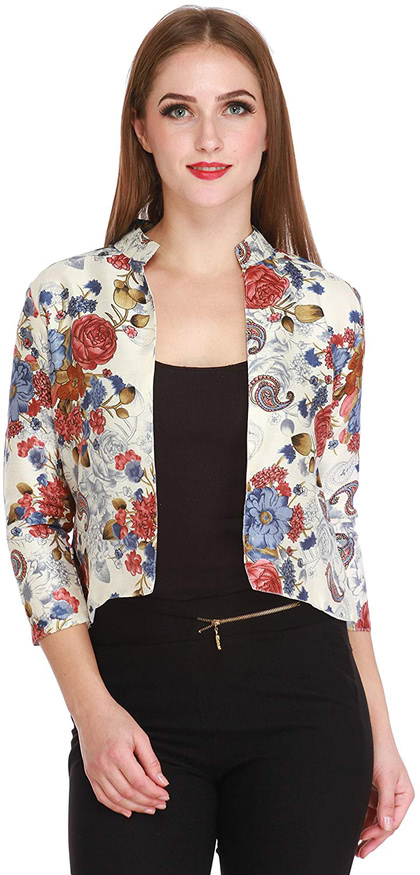 I cropped the screen-capture down to a head-and-shoulders shot, but Google Image Search came up empty, so I tried TinEye, who matched it with a small copy of this photo on price-hunt.com. I fed that URL to Google, and it came back with an Amazon India product page that had a larger copy and several more.
Kudos to TinEye, since I only gave it a ~120x120 copy of the top third of the picture.
Once upon a time, there was an actual "things you've marked 'not interested'" list that could be added to, and even edited (unless, like me, yours had more than 20,000 items on it).
Now, however, your recommendation system has no memory at all. How else can I explain being offered the exact same items that I select "I'm not interested in this item" for every damn day? No, I do not want a Funko figure of Nearly-Headless Nick, and I won't change my mind when you ask me again tomorrow. No, I do not want to read book 6 of an isekai series about a slime. No, I don't want a Funko figure of Inigo Montoya, because I already bought the damn thing last week!
Seriously, of the 50 items in the "New Releases" you just offered me, I've already rejected 42 of them, some of them half a dozen times. If the buttons don't do anything any more, just remove them and stop pretending you're paying attention to my preferences. And understand that you're selling less stuff to me because you're not showing me products I might actually want.
The reason I miss the old "recommended for you" paginated, categorized list is that your new tag-tile system constantly throws up nonsense like this: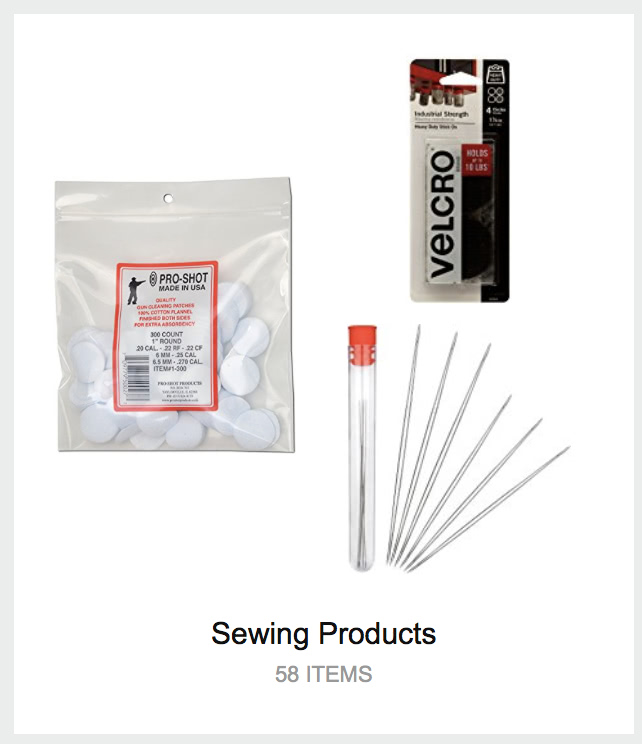 Bottom line, the behavior that your new tile system encourages is anti-browsing: if the picture on a tile isn't something that I want, I won't click on that category at all. For now, it's still possible to get the old list view for new and upcoming releases, which you don't (usually) have a tile for, but the URLs aren't visible on the site any more.
I should also point out that the tile system makes it much harder to improve recommendations. Old and busted: for each item, click "I own it" or "Not interested". New hotness:
click a tile
click "View All & Manage"
click "Edit Recommendations"
click "Remove" on an item
click either "I already own this item" or "I'm not interested in this item"
wait for the thumbnail image to load, because your next click might not register when the layout changes
click "Ok".
Repeat steps 4-7 for each item from that tile, then scroll back to the top and click "Yournamehere's Amazon" to get back to the tag-tiles screen.
This, in a word, is bullshit.
I just got email touting the new "Adobe XD CC" app, which promises:
"The future of experience design. No experience required."
This sounds like exactly what happened when Apple set fire to their decades of usability studies and sucked on a pistol Boldly Invented New Paradigms.
Please fire the web designer who thinks there should be a maximum password length (16) on your site. There are only two possibilities for this stupidity:
you're storing cleartext passwords rather than a hash.
your webclowns don't realize that the length of a salted hash has no relationship to the length of a user's password.
I'd prefer to believe #2, but since there's a good chance of #1, I won't be leaving a credit card on file…
Recently, the following graphic has been showing up on a lot of products:

At first glance, it seems like it's saying "we think this is the best product of this type". But then you start to notice: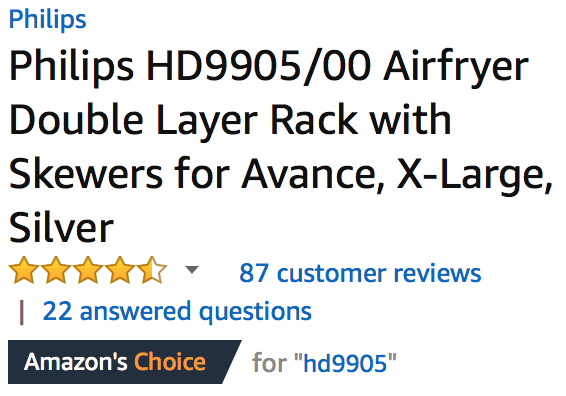 Doesn't really mean much now, does it?