No, really, 'I can quit any time'
---


I am deeply saddened to find no Funko Pop figurines of Pinky, Froppy, or Ruby Roundhouse. How can I keep my office safe without them?
Update
Well, when this comes out, I should be protected from any hostile force. Even idiot managers.
"Alexa, let there be light!"
---
I bit the bullet and started moving to LED lighting at home. While I'm generally opposed to the Internet of Things, a few people I have reason to trust spoke well of Philips Hue smart lighting (in particular, the fact that it gets updates), so I picked up a starter kit on Amazon and gave it a try.
After playing with it for a while, I picked up some White Ambiance flood lights at Home Depot to start replacing the mix of incandescents and fluorescents in my ceilings, and some more White ones for outside. I also added a wireless dimmer switch (for the stairs) and motion detector (for the garage), and set up the Amazon Alexa integration. I'll probably add another motion detector and a few more switches before my parents come out in March, since they won't be used to calling out the names I've given to each lighting area.
While planning out the number and type of lights I'd need, I realized I had a way to use my most peculiar Christmas present: an eBay gift card. Sure enough, a number of dealers with good histories have new-in-box Hue lights, so I ordered some floods and A19 bulbs.
The floods arrived yesterday, in new-looking packaging, but the seal on one of the boxes looked like it had been opened and resealed. Sure enough, both boxes contained Hyperikon LED bulbs rather than the promised Philips Hue, and no, they weren't even smart bulbs.
I have done the seller the courtesy of assuming that this was not an act of deliberate fraud (by them; obviously someone's a scammer), and requested a "wrong item" return, sending them pictures of the shady seal and the bulbs. If they haven't responded appropriately in a few days, I'll post their name and start the dispute process with eBay. Fortunately this only affects the family room, so as long as the other eBay seller doesn't screw me, the rest of the place will be done.
…except for the bathroom lights, which have these stupid multi-globe-bulb fixtures that will need to be replaced; no way I'm buying 21 LED smartbulbs to light 2.5 baths. In fairness, though, I haven't had a single one of them burn out in 18 years.
Is there any franchise they've missed?
---
Seriously, Funko: McDuck, Balrog, Blossom, Chibi Sailor Moon, Bulma, Faye, Jack, Joey Ramone, Bob Ross, Ted, Jaws, Kevin, and coming soon, Queen Elizabeth and Kurt Cobain.
I think the Bond Golden Girl figure is in poor taste, but I confess I'm a bit tempted by the Dark Willow.
No, not the kind with cheesecake. Last month, Wonderduck stumbled across an onsen-themed set of rubber-duck capsule toys (which reminds me, "no, Amazon won't ship it internationally, but I have a reshipping agent that I use, and I have some other stuff that needs handled that way as well; I just need to update my account with them, because we're moving our office").
In the comments, I linked to one of the many bucket-o-duckies products on Amazon Japan. Here's what it looks like when someone puts them to good use: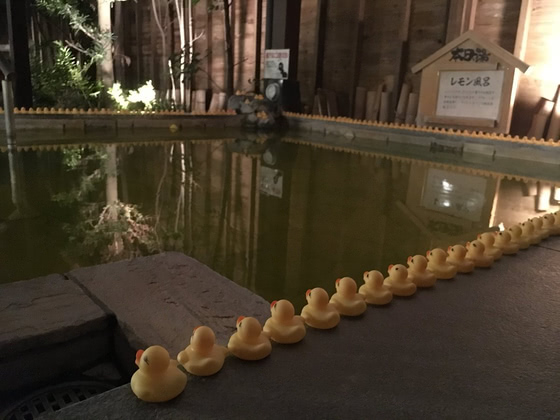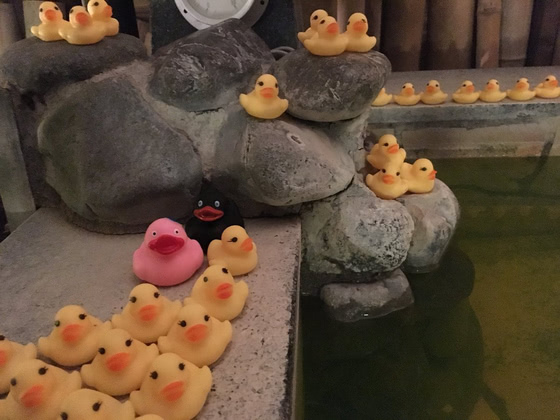 (via)
Honestly, I'm not sure I'd want to put 5 bucks into this machine. エロ過ぎる = ero-sugiru = "too sexy".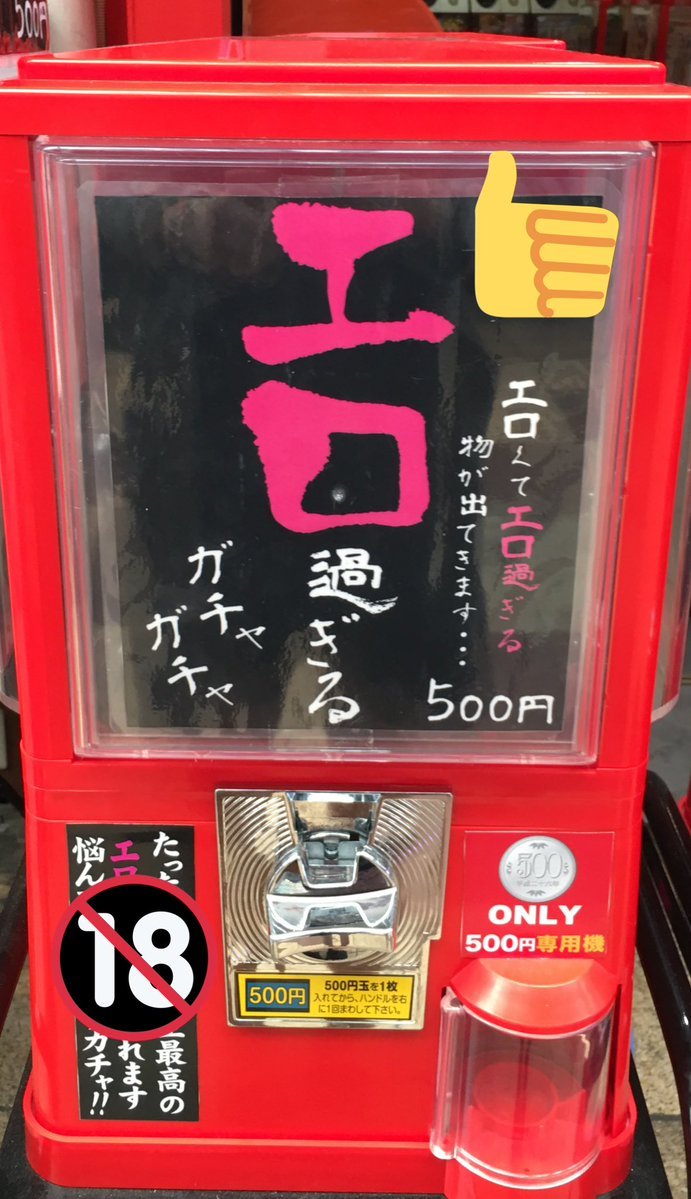 (via)
Now, if it dispensed pokemon balls containing horny monster girls… oh, wait, that's an anime plot.
A little something we stumbled across while heading for the Terry Fator show at The Mirage.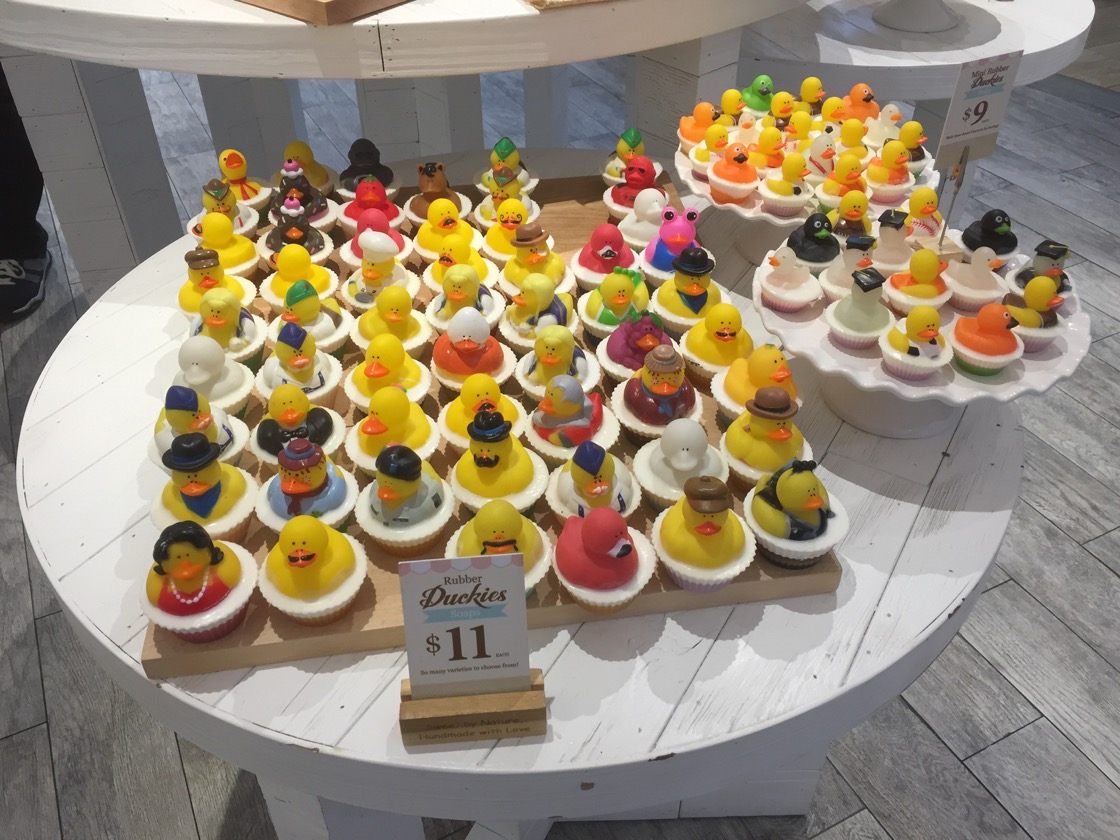 Great show, by the way.
And if you want some really good Italian food in Vegas, go to Nora's.