One-Finger Authentication
---
The standard two-factor authentication model of "what you have plus what you know" is usually poorly implemented, but the decision to use "what you have" to replace "what you know" is always a bad idea.
But that fingerprint recognition system is so convenient:
As her husband slept, she used his hand to unlock his fingerprint-protected phone, revealing the alleged affair in all its sordid detail.
Sorry, but I'm transgenrephobic.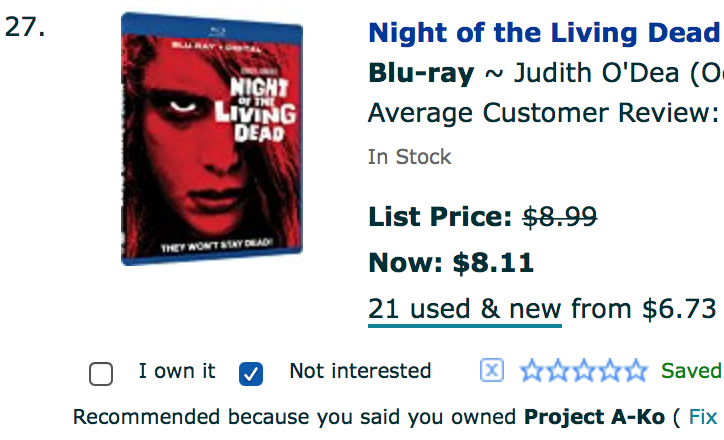 That said, "Night Of The Living A-Ko" does have a certain ring to it.
Please rally your troupe to nominate What Happened for the Hugo. It's apparently a first-rate alternate-history novel, although I hear the main character is a bit of a Mary Sue:
"I ran for President because I thought I'd be good at the job. I thought that of all the people who might run, I had the most relevant experience, meaningful accomplishments, and ambitious but achievable proposals, as well as the temperament to get things done in Washington."
— Hillary Clinton's ghostwriters
As far as I can tell, the Savage Worlds RPG has never been playtested against veteran rules lawyers. Fourteen years after the first release of the core rulebook, there are still significant ambiguities caused by flavor text, inconsistent wording, and poor organization. The FAQs and forums do not clear them all up.
I suspect that the only reason the system thrives is that it's largely taught at cons rather than learned from the book.
Update
Half the fun is figuring out which official downloads to ignore. The current version of the Test Drive rules is the one in the Lankhmar section of the site; the only sidebar link in the Savage Worlds section that's current is the GM Screen Tables (and it oversimplifies some rules).
No relation to the Cartoon Network series…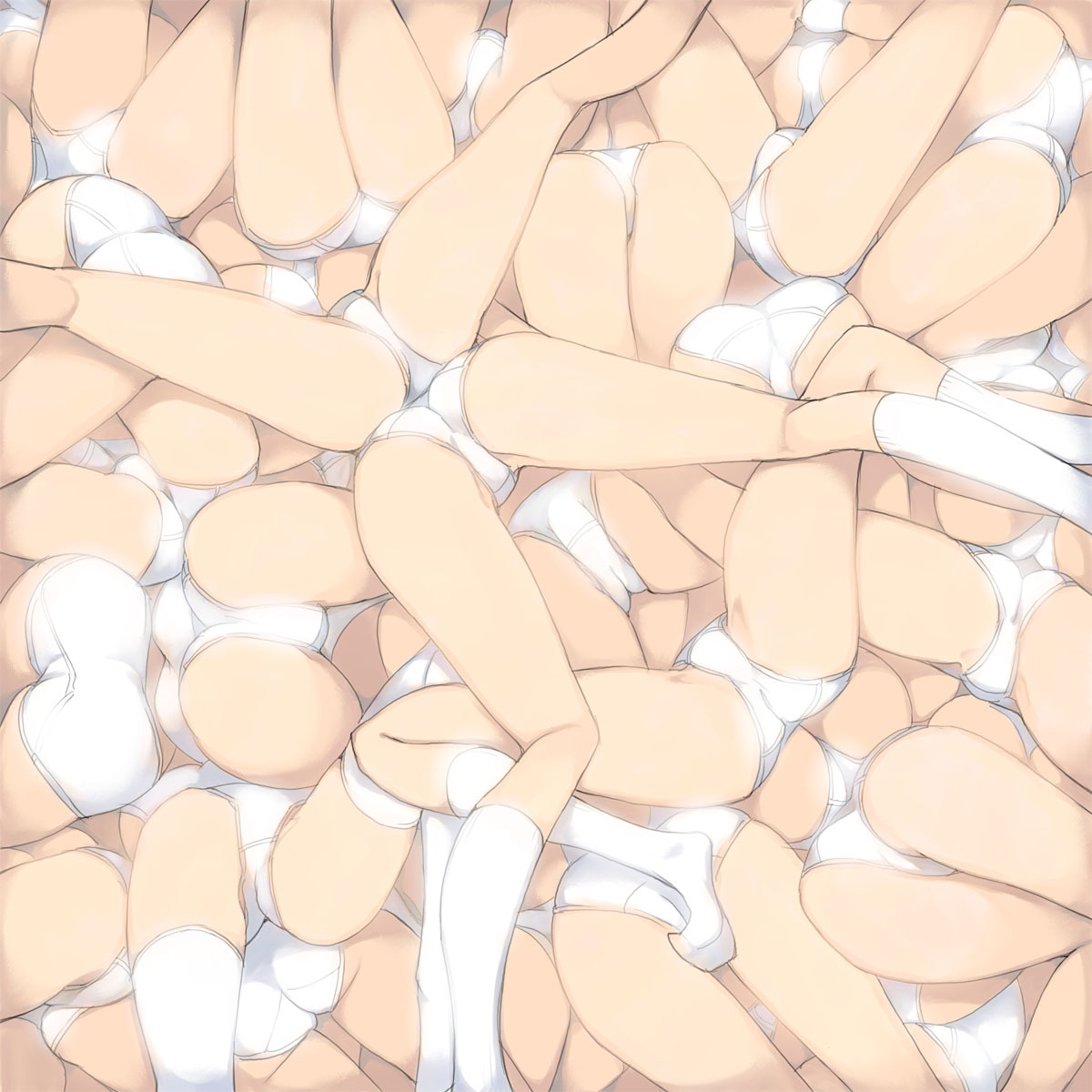 (via)
…which reminds me that I'm way overdue for a big cheesecake post. Maybe this weekend, if we don't have any problems moving the entire company into a new building.
What's the headquarters for all Strike Witch forces?
With apologies to Total Coelo...
---
🎶🎶🎶
I work miracles.
Inevitabl-
-y your inept planning makes you need
me work miracles.
🎶🎶🎶
"What do you mean by 'the data center is on a truck'?"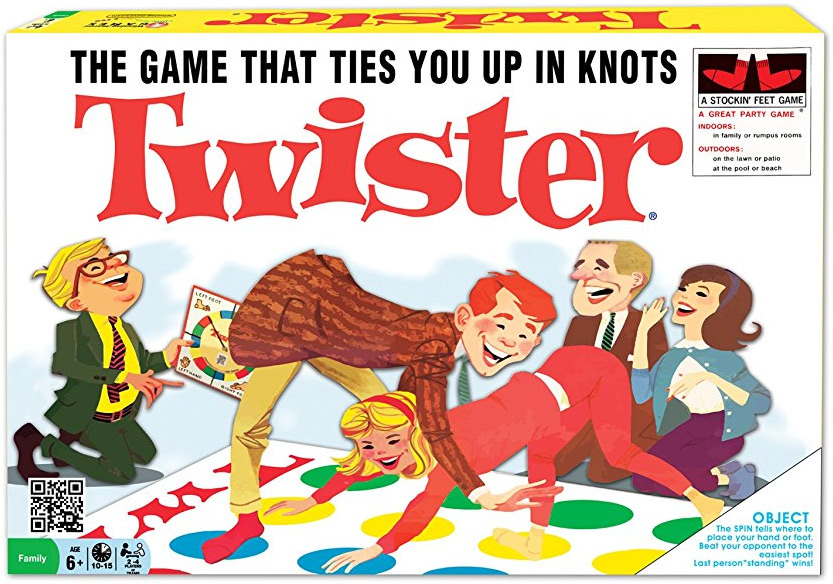 By the way, the guy on the left didn't bring a date; he's just there to feel up your wife. His name's Harvey.
Dear lawn maintenance crew,
---
You are so fired. The four potted bamboo plants on my front porch that were up to a lovely arching 8 feet in height are now horrifically topped like a cheap shrub.
Lesson 22: Blessed Silence
---
It's amazing how much less random root and postmaster email I get when 2,000+ servers are down (deliberately, that is; I get a lot more email when they're down accidentally…).
(they really needed a few more takes for Kate Mulgrew on this scene to make her hand gesture less artificial, but Joel Grey is so perfect that I'm willing to forgive them)
Saturday Update
Doing 85 MPH on the highway with Twinkle Trick blasting on repeat is how I bring over switches from the old building.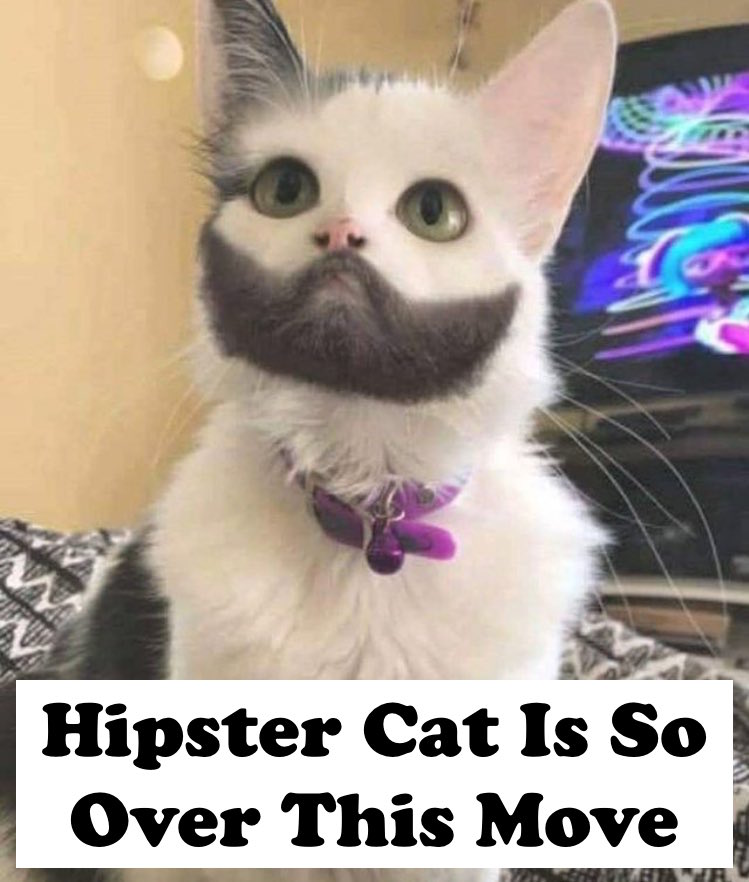 Kyocera printer drivers in El Capitan
---
So, if you're trying to add a shiny new office color laser printer (such as the two Kyocera TASKalfa 5052ci that were delivered to our new building), and you're running Mac OS X El Capitan, and you get a spinning beachball of doom no matter what protocol you try to connect with, here's what's going on and how to fix it.
Let's say you try to use the LPD protocol. As you type each character of the host name, Apple looks it up in DNS and tries to connect via SNMP to figure out what it is. When you click "Add", it then uses IPP to query for device options.
This is where it goes to hell. The Mac posts a request using HTTP, and the Kyocera says "that shit's insecure, call me back on HTTPS". Repeat. Repeat. Repeat. Repeat. Repeat. Repeat. Repeat. Repeat. Repeat. Repeat. Repeat. Repeat. Repeat. Repeat. Repeat. Repeat. Repeat. Repeat. Repeat. Repeat. Repeat. Repeat. Repeat. Repeat. Repeat. Repeat. Repeat. Repeat. Repeat. Repeat. Repeat. Repeat. Repeat. Repeat. Repeat. Repeat. Repeat. Repeat. Repeat. Repeat. Repeat. Repeat. Repeat. Repeat. Repeat. Repeat. Repeat. Repeat. Repeat. Repeat. Repeat. Repeat. Repeat. Repeat. killall AddPrinter
The same thing happens if you try to use IPP directly, or JetDirect, or pretty much any protocol. Works fine on Sierra or High Sierra, blows chunks on El Capitan.
The only fix is to log into the printer and completely disable SSL. Note that it is not sufficient to simply shut off SSL; you must also disable the "Secure Only" feature for every protocol (and probably login to the printer again, since you'll be killing the HTTPS page that you're currently logged in through), or it will keep redirecting you to pages that it knows perfectly well don't exist.
Not a big fan of shutting off SSL, but redirect-to-broken-SSL is worse.
So, we're in the new building. Well, not the me part of "we", yet; we're still down the street from the old place for another month, until that lease is up, allowing them to use our space for storage and staging and such this week. It'll shave about 15 minutes off my commute when I do get moved there, though, so that's nice.
We kicked off the move early Thursday morning, powering down the data center and grabbing some essential servers and gear that we wanted back online as soon as they swung over the Cogent line, leaving the rest for the professional server movers (for the first time, this was Not Our Problem).
Anyone in the Bay Area may recall that it started pouring down rain in the wee hours Thursday, the first real rain of the season. Those of us who were still a bit groggy as we finished the server shutdown were suddenly WIDE AWAKE when the fire alarm went off.
…because the rain was coming into the electrical closet through a conduit, right onto the fire control panel. Smaller quantities were also coming into the server room, including a small amount right into the rack where all of the Really Important Servers we were about to hand-carry were located. Fortunately, we got everything out intact.
To our immense surprise, we could plausibly claim to be fully functional this morning when people showed up. They couldn't all unpack their offices and cubes because things were still being moved and built, but that was also Not Our Problem this time.
Pro tip: when you have to be out of your old building by date X, get the keys to the new one no later than X - 90. Not X - 20ish.
When applying the $Age / 2 + 7 rule, can you add their ages together for a threesome?
Asking for a friend.
Porch Cats: Tortie Reform
---
(previously, etc)
I'm down to two regulars, Scrawny and Dumas, although Whitefoot did show up for dinner last night for the first time in a week.
Scrawny and Dumas are now almost fully J-tolerant. They rush the front door whenever I open it, to try to enter The Place Food Comes From, and rub against my legs while I'm opening the containers. They accept any amount of petting and skritches, for as long as I'm willing to keep at it.
Dumas, with his bouncy kittenish behaviors, was never as skittish as any of the others, so it wasn't too surprising that I'm now able to pick him up and cuddle him for about 30 seconds before he wants down.
Scrawny's the real wonder. Even though she still flinches ever-so-slightly every time my hand comes near her head, yesterday she not only allowed me to lift her up onto her bench cushion, but also accepted 5 minutes of two-handed petting afterwards, including tummy rubs.
That's one hell of a Cyber Monday special…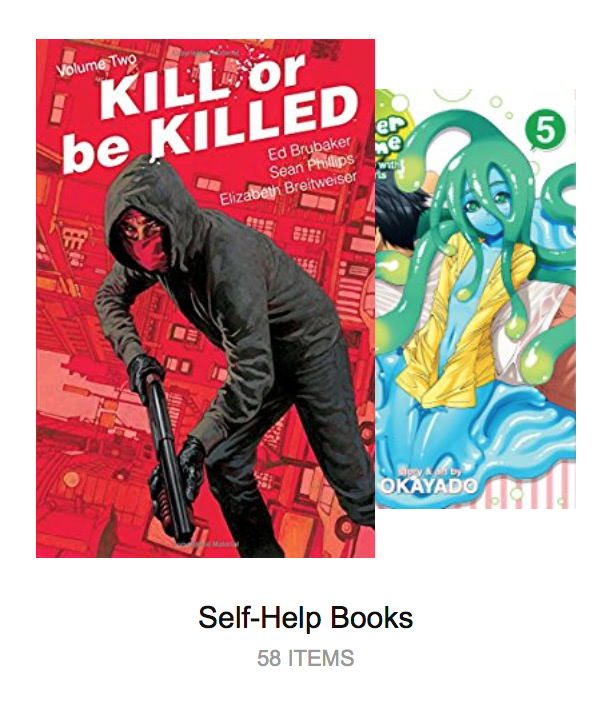 Marvel's Runaways, episodes 1-4
---
The first I heard of Runaways was when it was first licensed by Hulu. Since I had a cheap subscription to Marvel Unlimited, I went ahead and read the available mini-series, which, to quote Cat Grant, had "you look like the attractive yet non-threatening, racially diverse cast of a CW show" written all over them.
The early cast photos showed that they'd nailed the look of the characters, but after watching it so far, I'd say they got everyone to nail their roles, too.
They've made some interesting choices with the series, and on the whole I think they'll make for a better story. They've trimmed the cast by making Molly an orphan adopted by Gert's parents, they've dialed back both the scope and absurdity of The Pride's power and goals, some of the parents are actually sympathetic characters, and they've given Nico an older sister to make the initial awkwardness between the kids more grounded.
Also, I completely failed to recognize James Marsters as Chase's dad.
Now, if they could just arrange a crossover with The Gifted involving Lauren Strucker, Karolina Dean, and a hot tub, I could die a happy man. (after Natalie Alyn Lind turns 18, please; feel free to substitute Amy Acker before then; oh, wait, she is 18; they can still put Amy Acker in the tub with them, though)