Well, that explains a lot...
---
Jim Kirk and time travel: just say "no".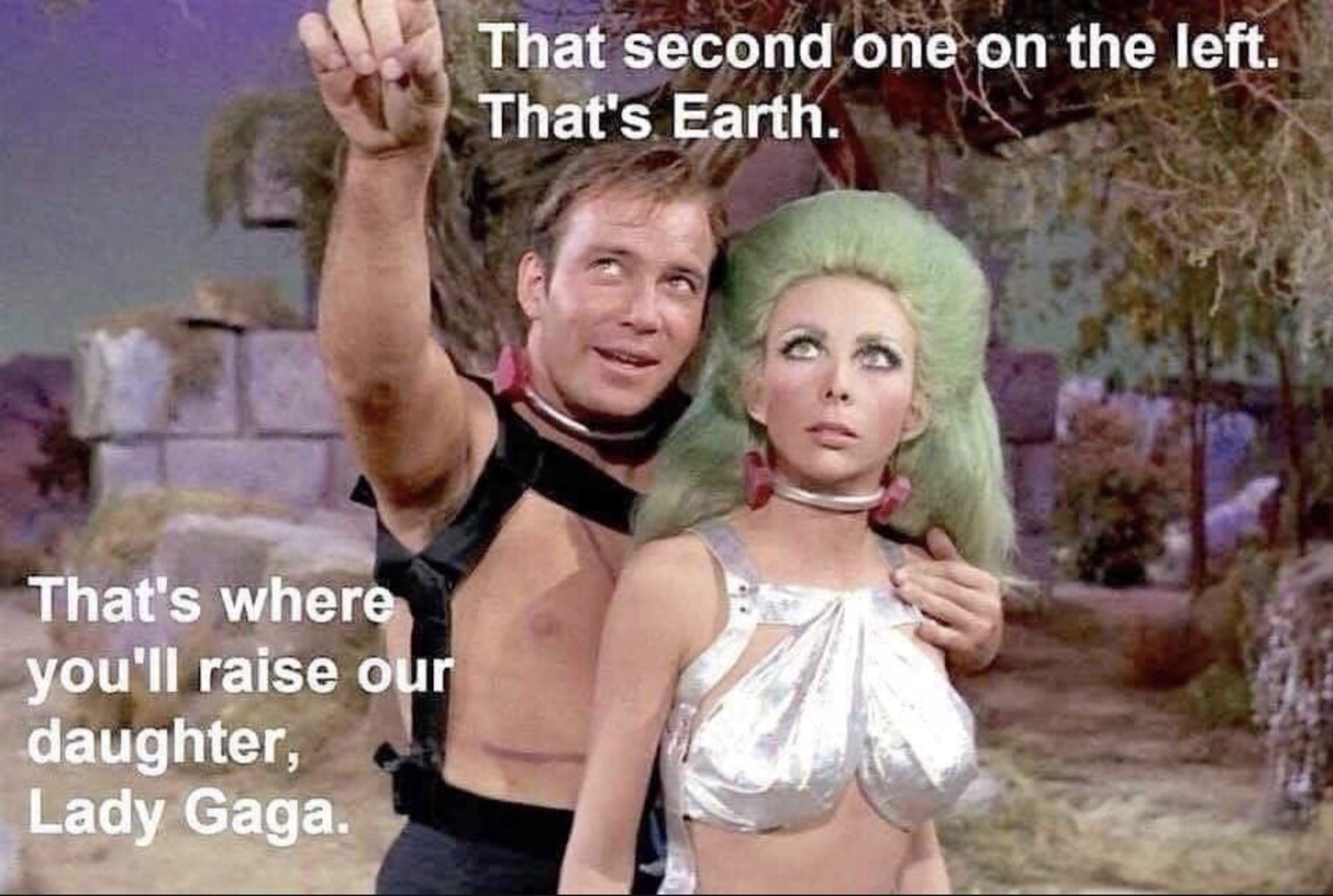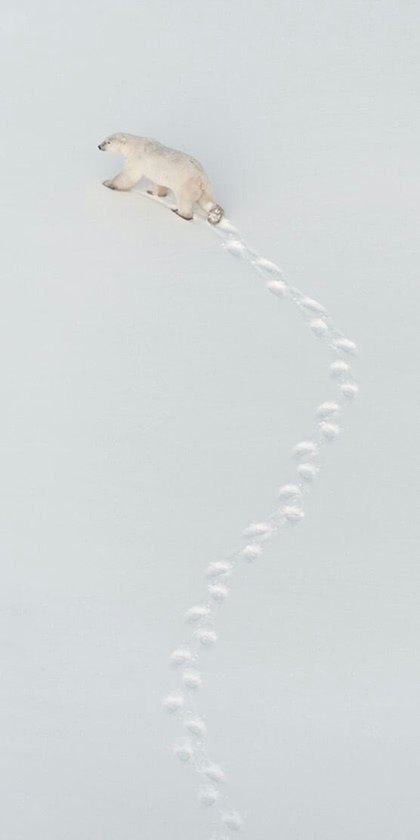 "​…it was then that I carried you… in my belly!"
(via)
Are you sure you're allowed to advertise to kids this way?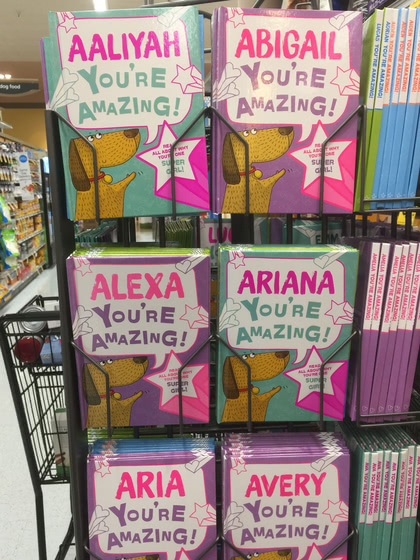 Update
Grrr, I hate EXIF image-rotation and applications that don't convert it to actual rotation on save.
Reminder for the next time I need this…
mogrify -auto-orient foo.jpg
(lossy, but quick for images I intend to resize down for the blog anyway)
Politics Should Be More Like a Starbucks Menu
You mean overpriced, pretentious, anti-competitive, and burned? I think we're there already.
I think journalists are offended by "learn to code" because they're too busy showing off their mastery of CODEC: Crying Over Dead-End Careers.
I hear they run a special class for journalists who want to learn to code.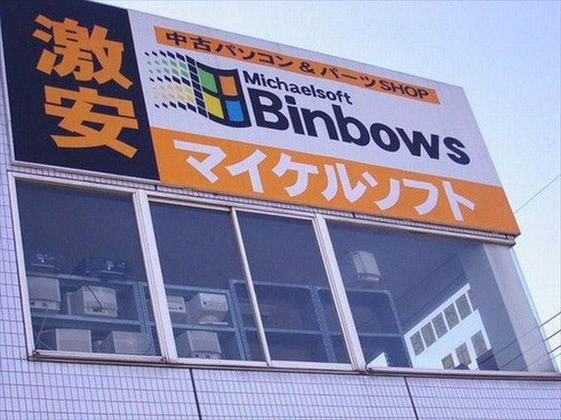 (via)
M.E.T.A. = Make Eloi Tasty Again
M.E.G.A. = Make Emos Grovel Again
M.E.L.T. = Mock Every Leftist Trigger
U.F.A.P. = Use Force Against Pussyhats
H.A.I.T. = Help 'Activists' Into Traffic
H.G.W.T. = Have Gun, Will Trigger
Update
M.A.R.S. = Make Abortion Retroactive for Socialists
…and send me a list of those web sites I've supposedly been visiting. They sound like a lot more fun than the ones I know about.
The account that was supposedly "hacked" was a vendor-specific email alias that tells me whose customer database got scooped up. In this case, it was from my purchase of SoundSoap some years back. I don't even think they had customer accounts, so this is someone who couldn't afford any of the real "hacked service" databases. Also, it was a plain-text message, so the "timer" claim is even more bullshitty than usual.
It was fun to read the fractured English out loud at the office.
From: <_REDACTED_>
To: <_REDACTED_>
Date: 13 Dec 2018 12:09:07 -0600
Subject: Security Alert. _REDACTED_ was hacked by criminal group.

Hello!

I have very bad news for you.
19/08/2018 - on this day I hacked your OS and got full access to your
account _REDACTED_

So, you can change the password, yes... But my malware intercepts it
every time.

How I made it:
In the software of the router, through which you went online, was a
vulnerability.
I just hacked this router and placed my malicious code on it. When you
went online, my trojan was installed on the OS of your device.

After that, I made a full dump of your disk (I have all your address
book, history of viewing sites, all files, phone numbers and addresses
of all your contacts).

A month ago, I wanted to lock your device and ask for a not big amount
of btc to unlock.
But I looked at the sites that you regularly visit, and I was shocked
by what I saw!!!
I'm talk you about sites for adults.

I want to say - you are a BIG pervert. Your fantasy is shifted far
away from the normal course!

And I got an idea....
I made a screenshot of the adult sites where you have fun (do you
understand what it is about, huh?).
After that, I made a screenshot of your joys (using the camera of your
device) and glued them together.

Turned out amazing! You are so spectacular!

I'm know that you would not like to show these screenshots to your
friends, relatives or colleagues.
I think $743 is a very, very small amount for my silence.
Besides, I have been spying on you for so long, having spent a lot of time!

Pay ONLY in Bitcoins!
My BTC wallet: _REDACTED_

You do not know how to use bitcoins?
Enter a query in any search engine: "how to replenish btc wallet".
It's extremely easy

For this payment I give you two days (48 hours).
As soon as this letter is opened, the timer will work.

After payment, my virus and dirty screenshots with your enjoys will be
self-destruct automatically.
If I do not receive from you the specified amount, then your device
will be locked, and all your contacts will receive a screenshots with
your "enjoys".

I hope you understand your situation.
- Do not try to find and destroy my virus! (All your data, files and
  screenshots is already uploaded to a remote server)
- Do not try to contact me (this is not feasible, I sent you an email
  from your account)
- Various security services will not help you; formatting a disk or
  destroying a device will not help, since your data is already on a
  remote server.

P.S. You are not my single victim. so, I guarantee you that I will not
disturb you again after payment!
 This is the word of honor hacker

I also ask you to regularly update your antiviruses in the future.
This way you will no longer fall into a similar situation.

Do not hold evil! I just do my job.
Have a nice day!