Bell the cat, duck the dog
---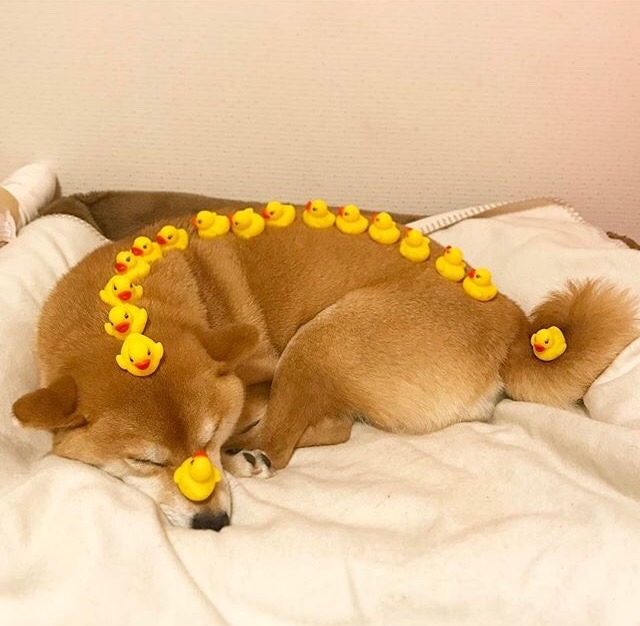 (via)
From the marriage license application of Helen Marie French and Howard Collins, April 6, 1929:
That neither of said parties is an habitual drunkard, epileptic, imbecile or insane, and is not under the influence of any intoxicating liquor or narcotic drug. Said parties are not nearer of kin than second cousins, and there is no legal impediment to their marriage.
From the marriage license application of Hazel French and Homer Sexton, May 21, 1936:
Has the female contracting party been an inmate of any county asylum or home for indigent persons within the last five years? no
Is the female contracting party afflicted with epilepsy, tuberculosis, venereal or any other contagious or transmissible disease? no
Is she an imbecile, feeble-minded, idiotic or insane, or is she under guardianship as a person of unsound mind? no
#1: Ultra-Gal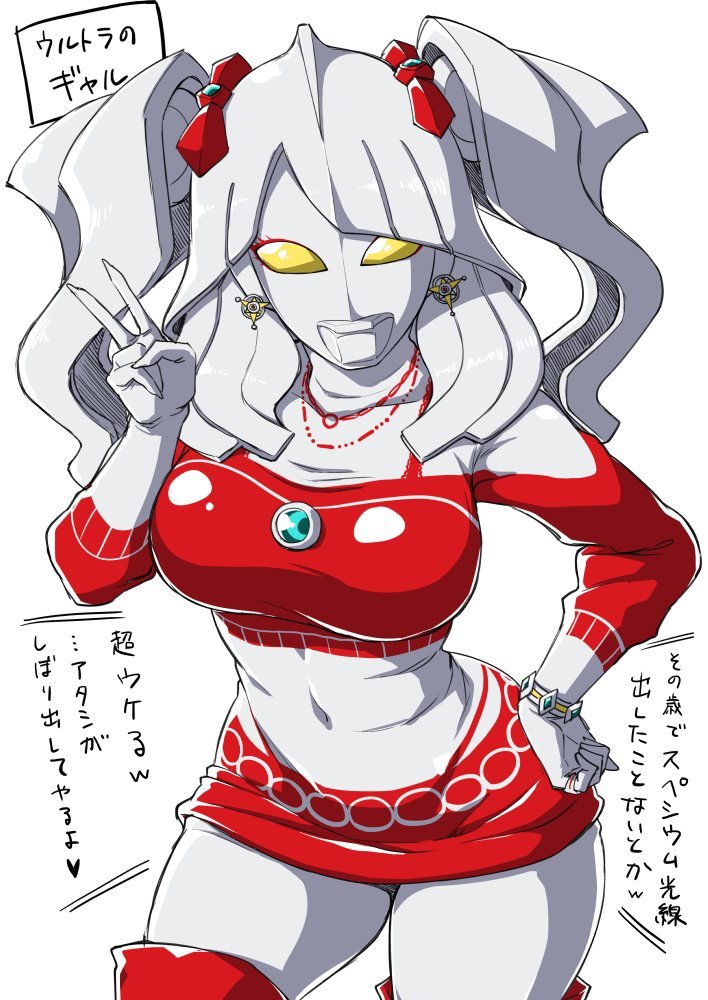 Other available modes: Ultra-Widow, Ultra-Stepmom, Ultra-Friend's-Mom.
(via)
Update
Original artist is syoujinigou. There are more of them.
I don't have a lot to say about how the story is going, except that this week's episode had a nice flashback to when Four wasn't King Of The Assholes, but I want to praise Zoie Palmer for making Android the most reliably entertaining character in the show, and Anthony Lemke for making Three the most believable.
Bonus points for Palmer's dual role this week.
With apologies to anyone who gets the Brady Bunch theme stuck in their heads…
🎶 🎶 🎶 🎶
Here's the story of Nancy Heath Daniels
Who with husband Marques cranked out five healthy girls.
Mary, Eva, Eliza and Becca,
And youngest Susan B.

Here's the story of George W. Peters
Who with Cynthia had one boy and two girls.
All four grownups shared a house together
Until Marques up and died.

Three months later George got busy with the widow.
Married her and knocked her up with Lula F.
Cynthia lived for another five years.
It's not clear if George became a bigamist.

My family tree, on Mother's side,
It's not the oddest thing about this bunch.
🎶 🎶 🎶 🎶
I don't want to go all-Jun-Amaki-all-the-time, but while she's short on DVDs and photobooks, The Tiny Temptress has been getting a lot of photoshoot work recently. And as you can see in the first picture, she clearly understands her appeal.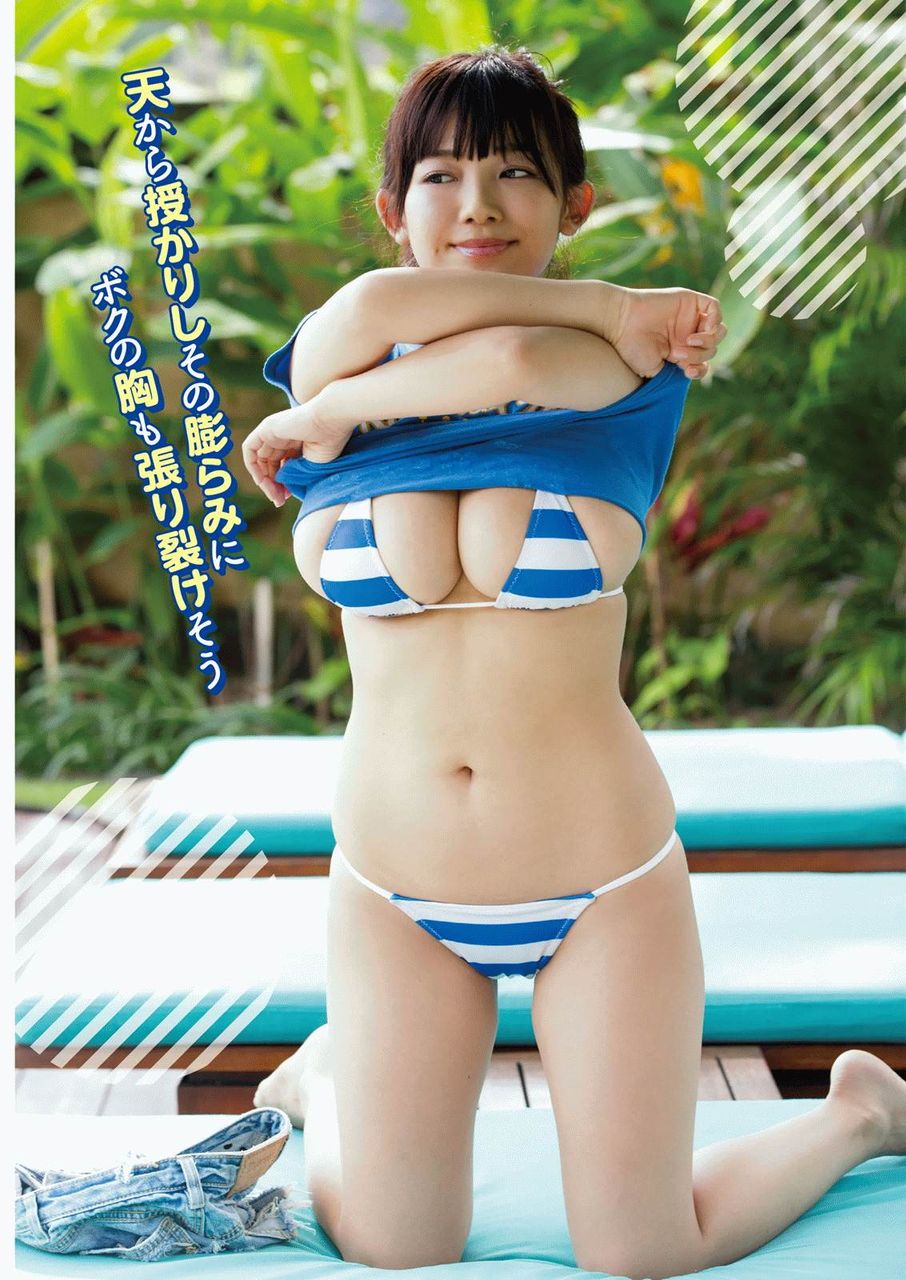 (via)
29-year-old Saki Suzuki 鈴木咲 shows off her melonpan.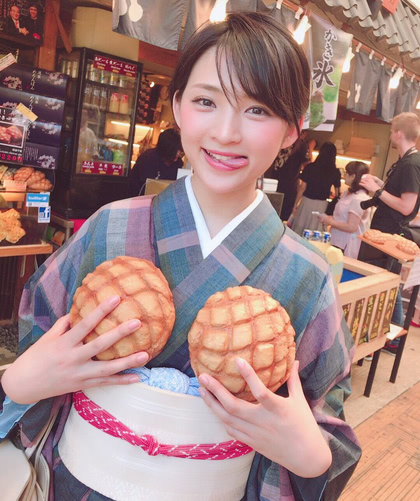 (via)
Even without big pastries, she's competitive in a bikini. Surprisingly, while she's been modeling since she was 16, she didn't get a solo photobook until two years ago. Fortunately there are half a dozen cheesecake DVDs documenting her lively personality, pretty face, and sleek body.
Update
Just noticed that her blog profile says "palm-sized A-cups", a more literal than usual application of the term "hand bra". And a nice change from the anime "A-cup angst" trope. It's practically a catchphrase for her, as seen here on video.
Well, according to ancestry.com's DNA tests, my mother and sister are my mother and sister, so that's nice. The claim that we had Shawnee heritage has been shot to hell, though, and now we're trying to figure out who the Scandinavians are in the family tree. Especially since I can go back to around 1800 up several branches and still be in Ohio.
Things that are not surprises: 24% Great Britain, 19% Ireland, 17% Western Europe, 17% Eastern Europe.
Surprises: 14% Scandinavia, 6% Iberian Peninsula, 2% Italy/Greece, 1% Finland/Northwestern Russia.
"When are you buttheads gonna learn that you can't
oppose Gestapo tactics with Gestapo tactics?"
— Reuben Flagg
Ponytails apparently protect anime girls from being stripped and molested… as frequently, anyway. There were lots of acceptable candidates in the first N pages of search results, and I could have kept going if it hadn't been for the cheesy porn ads and the cheesier page-reformatting to annoy you into allowing the really obnoxious (and likely malware-ridden) ads through.
From now on, I will call the packs of unhinged violent Leftists who label themselves "Antifa" by their proper name, "Transfa". To call them anything else would be misdiagnosing, which is even worse than [misgendering].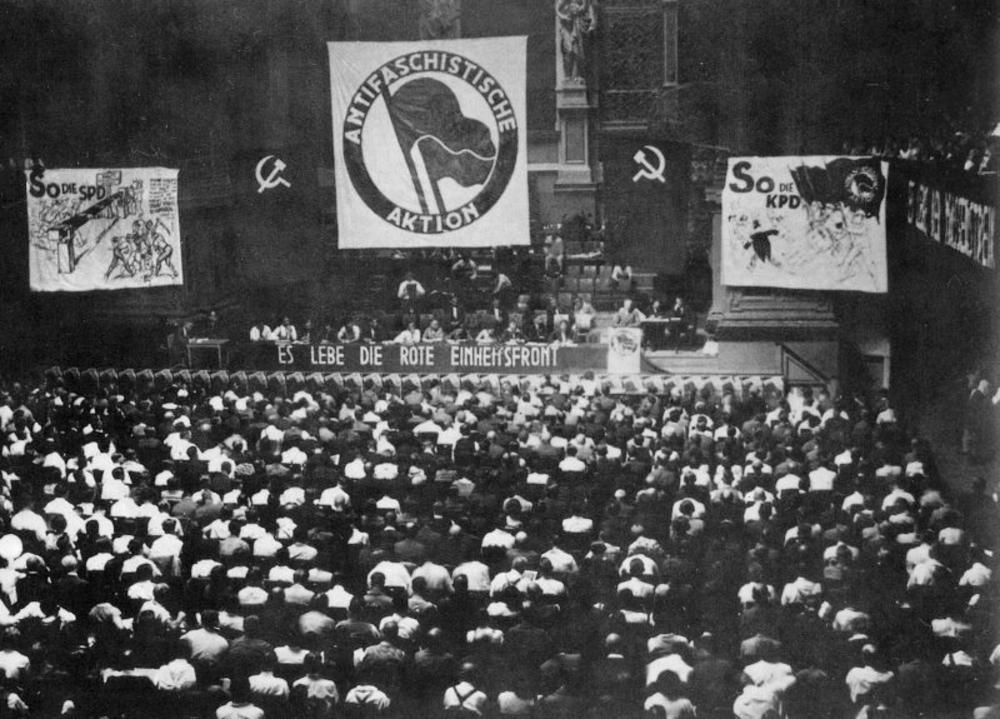 (via) [misgendering]: http://www.breitbart.com/california/2017/08/17/california-bill-1-year-in-jail-for-using-wrong-transgender-pronoun/
Jean-François Draime (b 1795) married Marie Madeleine Lallemand (b 1800) and had ten children with her that we know of. Marie died at the beginning of 1835, and younger sister Mary Catherine (b 1809) helped him through this difficult time. So effective was her help that she was about three months pregnant when he married her on February 24th, given that the first of their six children together was born on September 2nd.
(some trees have a wife before Marie, but then again, they have Mary's second kid being born in Ohio two months before their ship reached America; it looks like the 1835 kid didn't live to make the trip, and likely the 9-year-old and 5-year-old sons (scribble and Albert) listed in the ship's log died young as well, since they're not in anyone's trees)
In 1837, the family moved from Belgium to Ohio, settling in Frenchtown. A year and a half later, daughter Marie Christine became the (possibly second) wife of Jean-Pierre Bergé. They allegedly had 22 children, but since Marie Christine would have been in her fifties for the last four, I suspect data-quality issues.
mumble years ago, my mother actually went to Frenchtown and got a copy of the Barger/Barga/Bergé family book, but it got boxed up in a move and hasn't resurfaced yet. Fortunately, by combining DNA matches with family trees, ancestry.com has provided pretty decent confirmation that Jean-François and Marie Madeleine were my fourth-great grandparents. Five of my great-great grandparents are still dead ends (Switalski, Nowak, Michalek, French, and Snyder), so eventually someone will have to do some actual field work. And learn Polish.
(a lot of the online family trees get pretty iffy before around 1850, with mismatches, duplicates, mis-merges, and impossible parentages (pro tip: when both parents died years before a child was born, something ain't right), but the DNA testing provides a nice sanity check)
Know a family with an "active" small child? Dislike them? Then convince them to buy this coffee table; what could go wrong?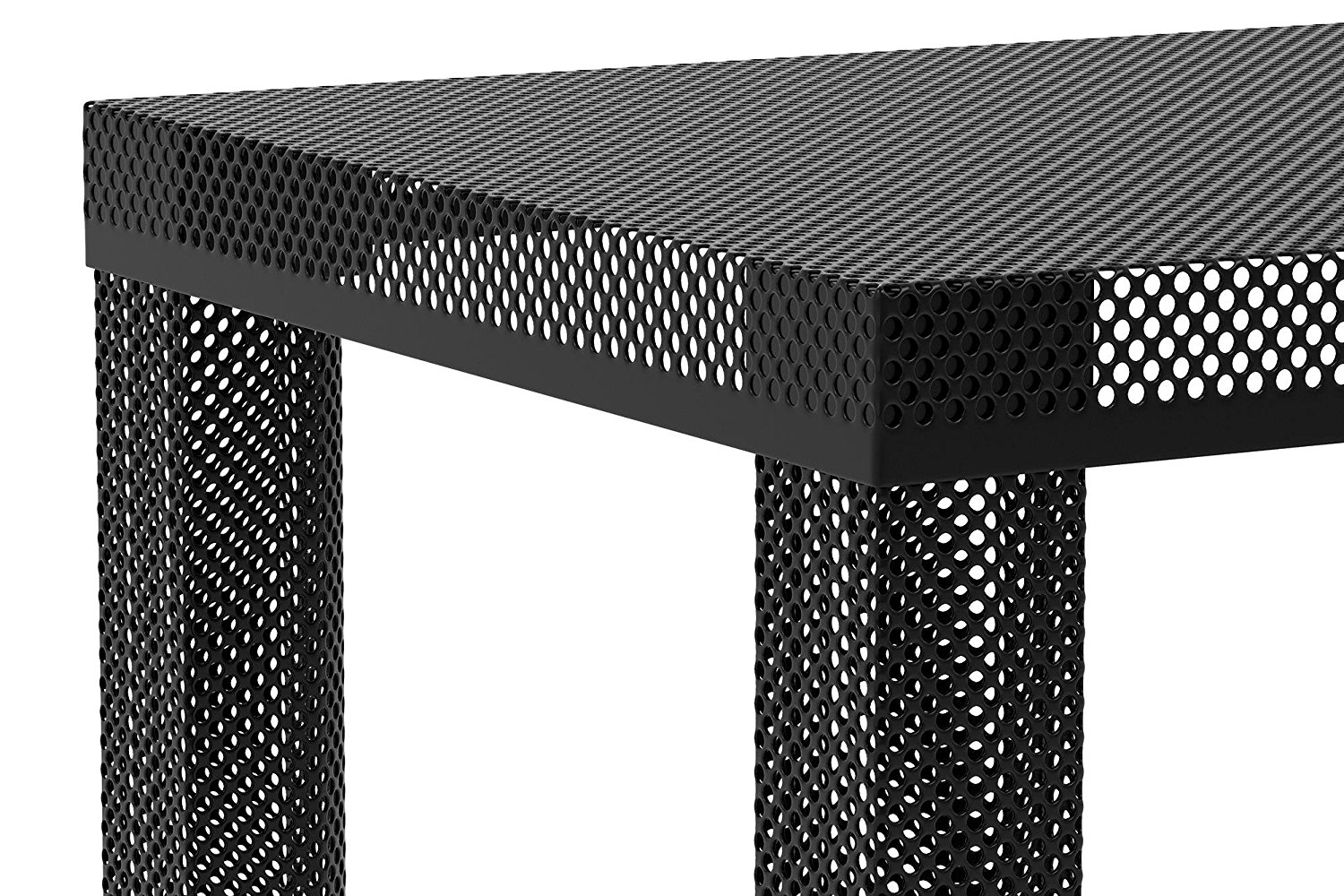 "​...or we can't be friends"
---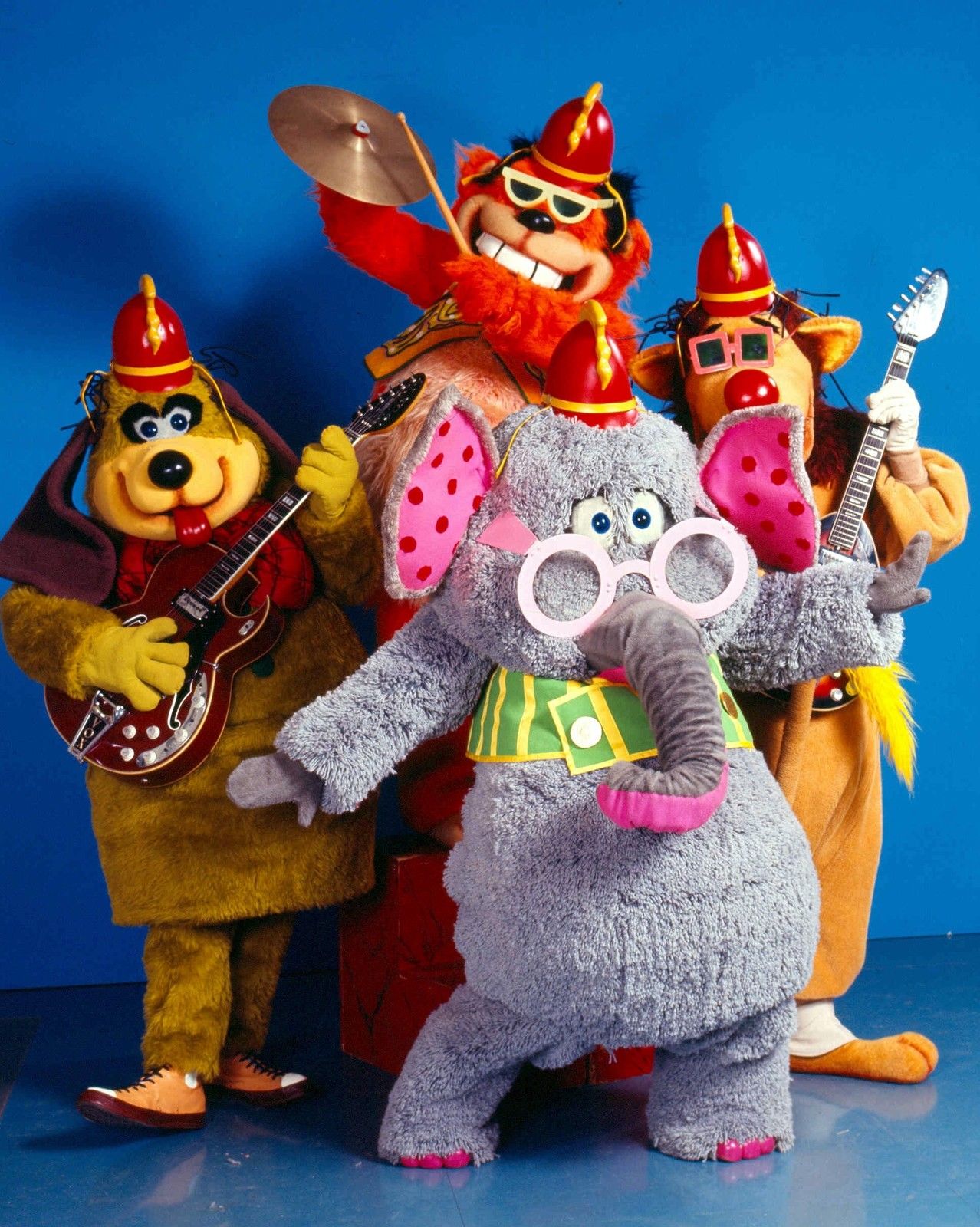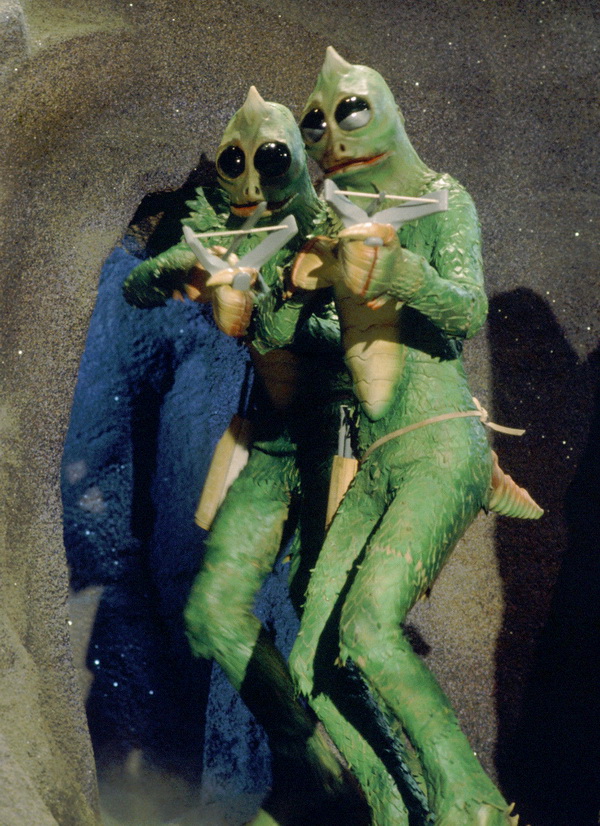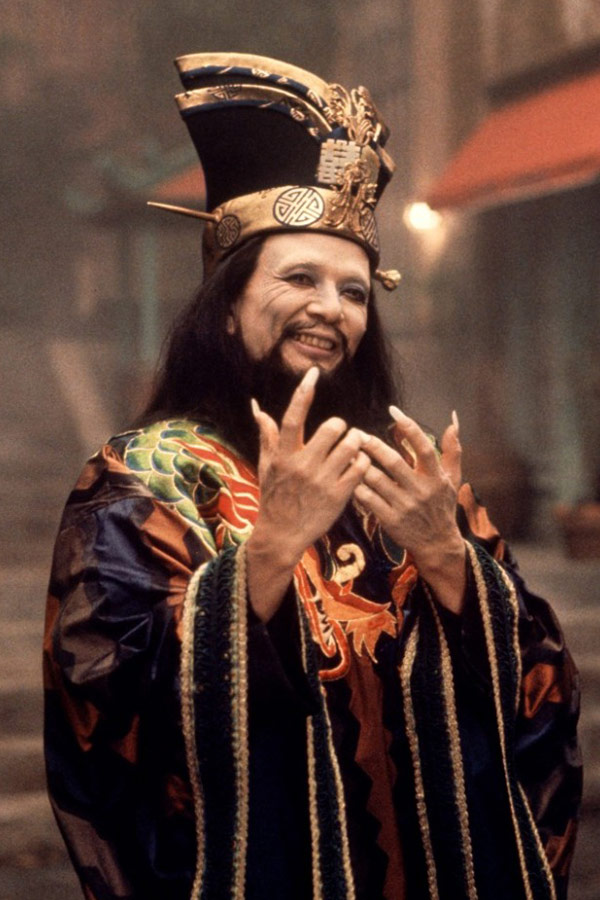 Funny thing about living 20 minutes from the Pacific Ocean: there's no evidence of an eclipse-in-progress, thanks to the heavy overcast this time of year. I might see some sunshine around 1pm. Maybe.
If it's already stuck in your head...
---
…I might as well add visuals ("Hi, Scott!"). Everything's better with Liz Phair.
(and yes, this version's been in my driving and exercise mixes since the album first came out, alongside the classic Replacements cover of Cruella de Vil)
Space aliens in the family tree
---
Ambrose R. French enters the record at age 35 in 1870, working as a plasterer in Auglaize Township, Paulding County, OH. No parents, no siblings, allegedly born in Ohio.
15-year-old Nellie Sarah Snyder appears out of nowhere in 1872 when she weds Ambrose. No parents, no siblings, allegedly born in Ohio.
Their son Harrison Rice, born in 1873, is thoroughly documented: birth, baptism, census, draft card, city directories, Social Security, etc. Daughter Hattie A., on the other hand, exists only as a line on the 1880 census setting her age at 4.
Harry's wife, Lula Forest Peters, can be traced back to early-1700s New England on both sides, but Harry's tree ends at Ambrose and Nellie.
Four years before her death in 1924, Nellie's last appearance in the census lists her father's birthplace as "unknown" and her mother's as "no way to find out".
This is all based on scanned documents; if there's someone who's done actual legwork on this family, I haven't been able to find it online. I'm hoping that filling in siblings and spouses will eventually lead to a DNA match that includes their parents.
Of course, those tests only work on human DNA…
The one-time-only conversion option for my watchlist and history when I launch the new version of the app the first time is not only poorly explained, but user-hostile. I now have to manually convert my watchlist, show by show, and give up any history of what I've watched in any series.
Or just cancel. Tempting.
"Slow-paced", "low-key", and "restrained" are not words I expected to use to describe The Tick, but there we are. I marathoned episodes 2-6 when I got home last night, and it feels like they're planning on ~20 episodes to resolve the main story arc with The Terror.
Not bad, but not at all what I expected based on the pilot.
(items in italics are direct quotes)
He thought we were hiring an architect.
We thought we were hiring a plumber.
J: …and here's the busted water heater.
C: Yeah, that's a mess. I'm going to build you a new house.
J: No, we like the house, there's just some overdue maintenance work that we don't have time to do ourselves. Small family, really busy.
C: Nobody builds them like this any more. If you want the cool kids to hang out with you, you need the shiny new thing, and that means replacing all of your tools and appliances.
J: This is all name-brand stuff from major vendors, that we have years of experience working with. You'll be gone in three months, but we'll be using it for years.
C: embedding into old systems is a) work and b) irrelevant to my career goals
J's manager's manager: problem solved.
I thought that filing a czech tool under "Camping & Hiking" was odd…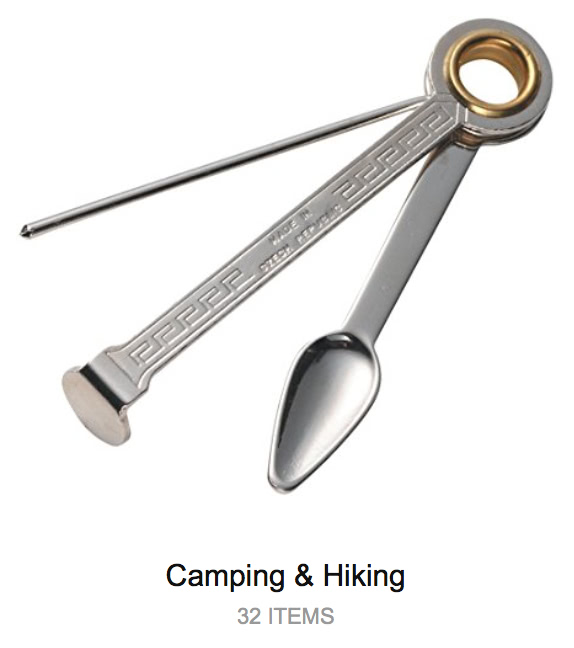 …then I scrolled down…
I think I like "Invalid Frn." best.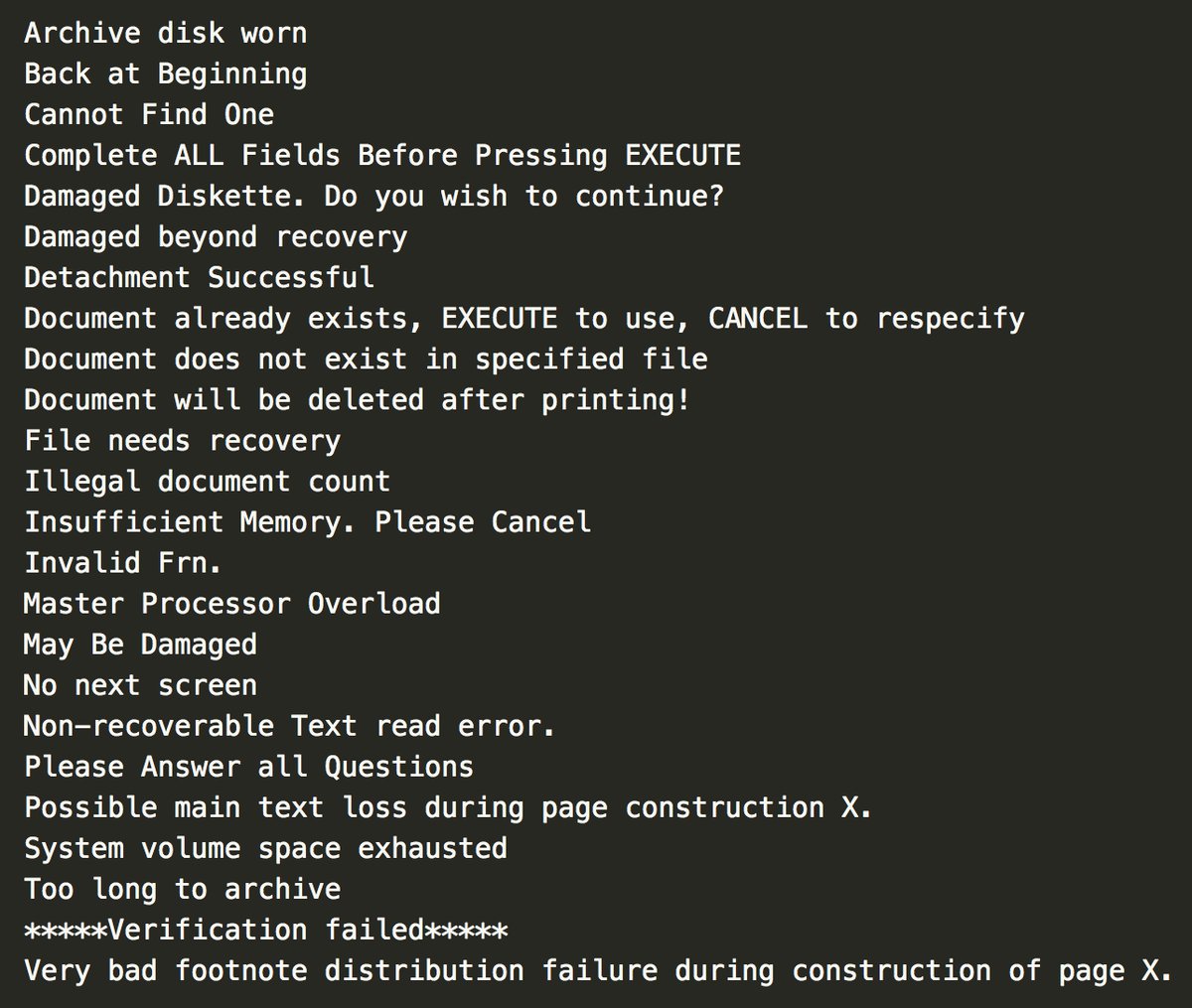 (via)
Quoting:
"In the future, Amazon Prime will be Whole Foods Market's customer rewards program, providing Prime members with special savings and other in-store benefits."
Since I don't buy groceries with a credit card (or a debit card, for that matter), I presume you'll be using the phone number associated with my primary shipping address.
…on the rare occasion that I'm willing to drive 35 minutes to a Whole Foods. Which admittedly has better parking than the equally-distant Trader Joe's.
(I'm still pissed about the closing of the Nob Hill that was in walking distance from my house when I bought it, and now the nearest Safeway has the audacity to close between 2am and 5am; my First World Problems are just getting out of hand…)