I am in awe of how random and wrong this was:
J: Alexa, play the song "I spent my last ten dollars on birth control and beer".
A: Here's Rake and Ramblin' Man, by Don Williams, on Amazon Music.
J: Alexa, play the song "I spent my last ten dollars" by "Two Nice Girls".
A: I Spent My Last $10.00 (On Birth Control & Beer), by Two Nice Girls, on Amazon Music.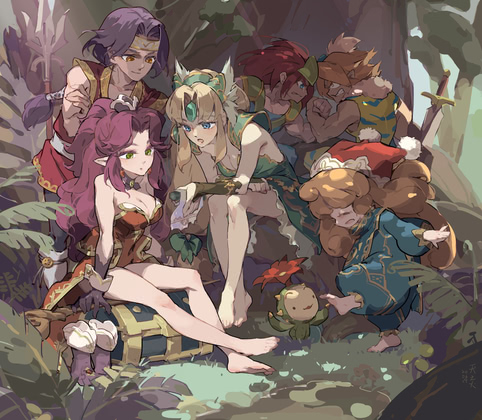 (to be clear, this was not mis-heard; the voice history in the app shows that every word was clearly understood, and she still ended up with a completely wrong song)
[this random update brought to you by a server crash over at the Pixian Empire just as I posted a comment to Mauser's blog…]
Since neither of my orders had arrived as of Wednesday morning (with one of them allegedly sitting in my local post office since Saturday morning, and the other having never even been shipped), I was permitted to cancel them. But the first order still could show up, if there really is a box in the wild somewhere, and I don't need two of them, so I'm not going to order a replacement yet.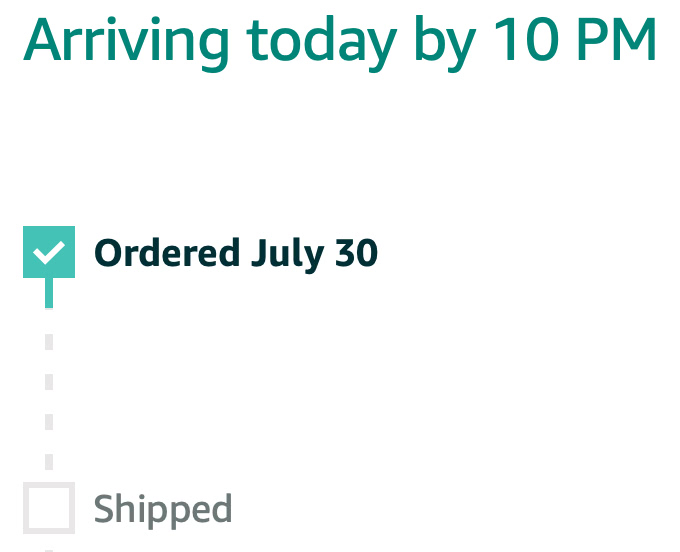 In fact, the last two orders I've placed for physical items have been with other, smaller companies, who don't offer free shipping or an N-day guarantee. They do, however, have a reputation for promptly shipping products to customers, and searches through their sites are not polluted by Chinese products from fake brands with random all-caps names.
All the hysterical posturing of activists and bureaucrats hasn't damaged Amazon as much as the company's own leadership taking their eye off the ball. All of my support for Amazon has been based on the core deal of them selling me products I want and delivering them promptly; everything else I do with them (ebooks, DNS, EC2, S3, Echo, etc) is based on trust created by a satisfying customer experience over many years.
Which I don't get any more. They arbitrarily refuse to allow some vendors to sell certain ebooks, while permitting the same product on paper (light novels and manga have been hit hard by this). They have shifted from excessive-but-reliable packaging to "maybe it will survive the trip this time". They have cut their shipping costs by using an unreliable carrier with mostly-fictional "package tracking" for last-mile deliveries. They've actively encouraged knockoffs and fly-by-night dealers to dominate their product listings, with bait-and-switch becoming the norm for both the products and the shipping times. And when things go wrong, it's up to me to fix them, on my own, after a lengthy delay.
J: "Alexa, what's in it for me?"
A: "This is Sukiyaki, by Kyu Sakamoto".
(does not play song)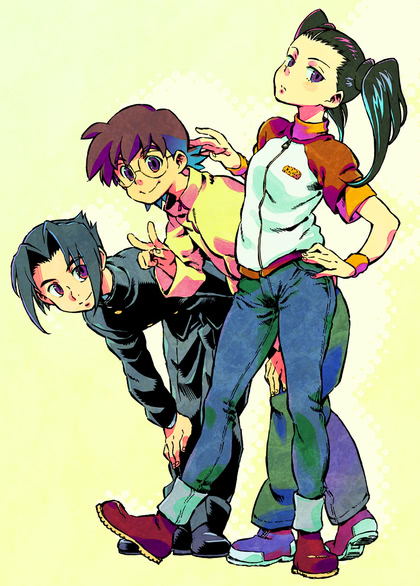 (cast of Shingu is completely unrelated, I just like the picture as a unicorn chaser)
Dear, sweet, precious little Amazon,
---
WTF is this?

The purpose of every other clickable item on your site is to sell me a product, so what exactly are you selling here? Am I supposed to send a gift card to this unknown person to celebrate the occasion?
Related, when I recently said, "Alexa, three minute timer", she spent one of those minutes on a lengthy uninterruptable "by the way" explanation of how to manage timers. As if setting timers and alarms isn't something I use the product for every day, only slightly less often than I use it to control the lights. AI would know this.
AI would also recognize that angry profanity means "don't ever do that again".