Vacation, all I ever wanted...
---
"Happiness is a warm server room."
No, wait, that's not right.
"Happiness is rooftop building maintenance that interrupts your server-room cooling, with portable chillers that just aren't cutting it, followed by a surprise UPS failure that takes down all your servers. While you're out of the country."
Could be worse. Instead of canceling our visit to a temple flea market and a shrine festival this morning, it could have happened on Friday afternoon…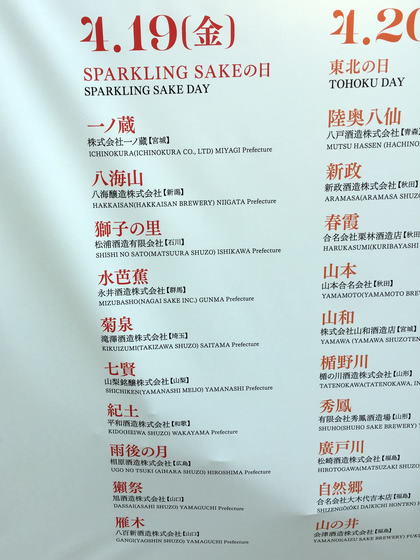 Craft Sake Week at Roppongi Hills is a brand-new event. We walked over from our hotel in Shiba, got there just before it opened at noon, chatted with the woman running the show (a charming New Zealander who wanted to make sure the limited foreign-language support she could offer was enough for people), and then spent the next four hours drinking glass after glass of really terrific saké.
Thanks to my sister's well-honed talent for hitting it off with strangers anywhere in the world, we hooked up with a mother and daughter who were on the latter's final Spring Break vacation before starting her Master's program in Economics in London. After working our way through the available offerings, the four of us wandered over to the Kit-Kat Pairing Bar, which used "AI" (no actual AI were harmed by this marketing stunt) to pick the right combination of seasonal Kit-Kat and saké for each of us. Ally, the daughter, promptly cheated and ran through the questions again when she didn't like the result. We approved.
All told, we spent over four hours drinking and chatting, leaving me drunk enough to feel it, and my far-less-massive sister well into wheeeee! territory. The walk back to the hotel involved much greeting of random pedestrians, a bit of stumbling and weaving, and some cat-herding on my part. The day ended early.
Next up, Saturday with penguins, gyoza, a shinkansen ride, and more gyoza (because our neighborhood tonkatsu curry udon joint was closed for the day).
Meanwhile, I watch our group's Slack channel for news that the UPS is fixed and the folks on-site can bring up enough infrastructure for me to VPN in and do some sadly-necessary work.
Update
Surprisingly clean recovery, although the UPS required a visit from an electrician to get it back online again, delaying things enough that we got to the flea market a bit later in the day, which made for a somewhat sweatier shopping experience (highs up to 78 this week in Kyoto, with humidity to match).
My knees, shins, calves, and right ankle are vigorously expressing their disapproval of all the walking, while my feet are just in a "we'll get you for this later, dude" mood. All are responding nicely to a felbinac/menthol lotion I discovered on an earlier trip and picked up as soon as we got here.
Foodwise, we've struck out twice trying to visit the katsu curry udon place (pro tip: if you're going to be closed for multiple days, don't just put 本日 ("today") on the sign apologizing for it and leave it up for several days).
Finding Tiger Gyoza Hall more than made up for it. The Pukkuri Gyoza in particular were so good that we were tempted to say "mata ashita" on the way out. And, yes, my sister hit it off with two charming older men who spoke decent English and drank heavily, and it turned out one of them had lived in both Chicago and San Jose. Despite being named "thousand winters", he confessed to preferring Silicon Valley's weather over Chicago.
(but we're still going to try for the katsu curry udon again…)
…is found in little side alleys. We already suspected this, but recent events have confirmed it.
It took us most of a week to get down to Osaka, only to discover that our favorite little third-floor hole-in-the-wall gyoza joint closed less than two weeks ago. We had gotten to Dotonbori around 1pm and checked to make sure her sign was still there, but since she didn't open until 5, we didn't go up until after we'd done our sightseeing and shopping.
Fortunately, there were two guys inside renovating for the new owner (sounds like it will just be a bar), and one of them knew that she'd retired and sold the place, and recommended we head back up toward Umeda station and try Tenpei.
We each devoured 50 hitokuchi (one-bite) gyoza too quickly to get a picture of them, but here's their little English sign with a history of the place and the correct proportions for mixing up your own gyoza sauce: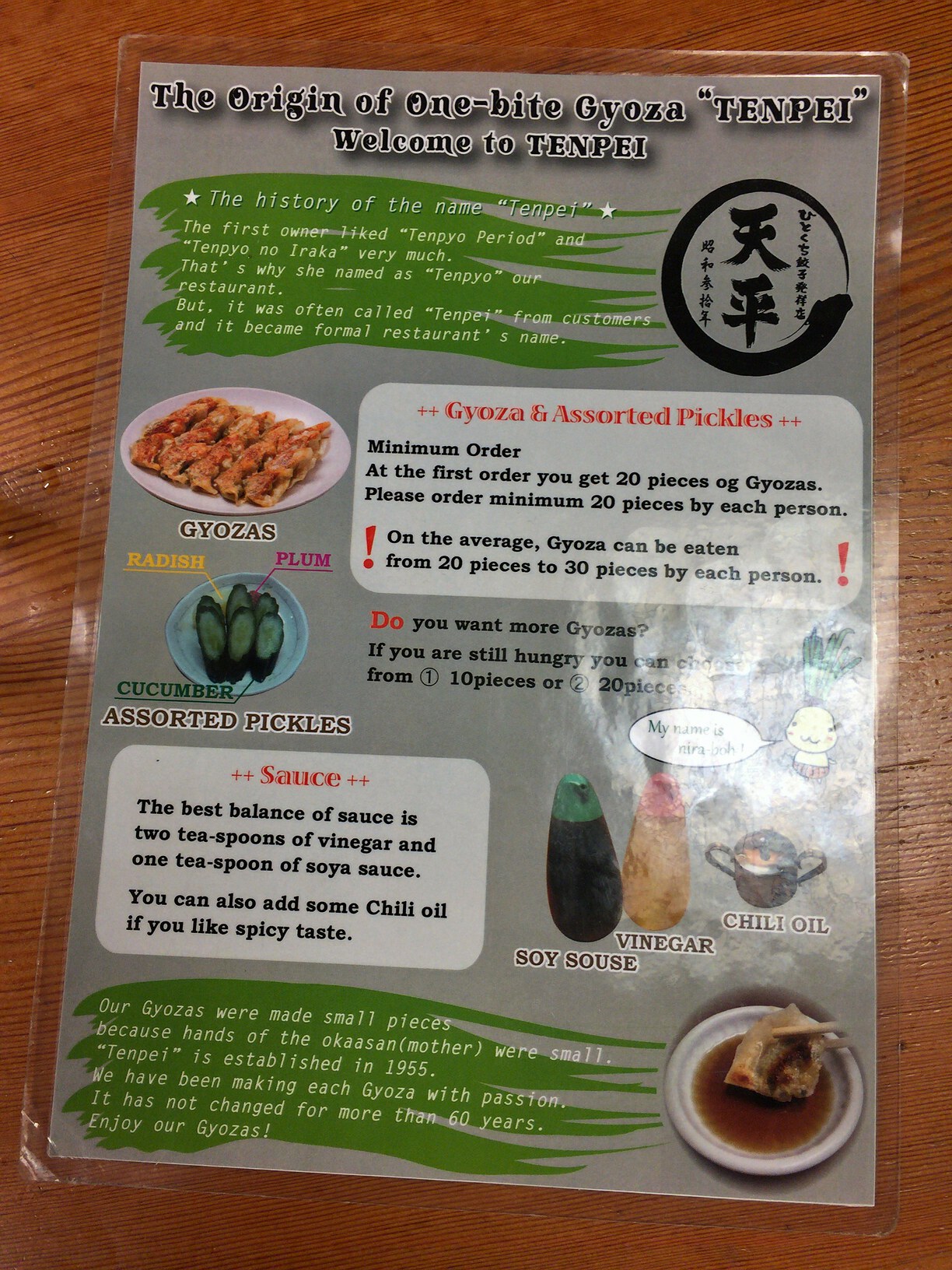 I'd prefer to believe that the lady at the other place invented hitokuchi gyoza, but I'd need to spend a lot more time in Osaka researching the history of this most delicious incarnation of pan-fried dumplings. Tasty, tasty research.
If you want a higher filling-to-wrapper ratio, our other new find is a block up from Shijō off Karasuma in Kyoto, Tiger Gyoza Hall. They have a full menu for some reason, but if you just walk in and say "pukkuri gyoza, hakko", you'll be very happy. We've been there three times now, and I'm pretty sure there will be another visit before we leave town.
The unbelievably awesome teppanyaki restaurant Hanaroku deserves a post of its own…
Unrelated pro tip: if you use the new SmartEX app to purchase shinkansen tickets, guard that credit card with your life. If you somehow manage to lose the card (first time in my life…), you cannot pick up your tickets. At all.
The workaround is to use the app to cancel and resubmit your reservation with a different card, but this is not a practical solution when it's the Friday afternoon where the entire country is going on vacation. The girl at the JR counter was politely apologetic, but didn't think of what seemed obvious to me: have her place the order as soon as I hit the "cancel" button. Once we were synced up, we turned our keys and rebooked the same seats. Crisis averted, and there's no sign that my card was used by anyone before I reported it lost.
My brain's not up to sorting through all our pictures yet, so here's a quick assortment of things I snapped with my phone.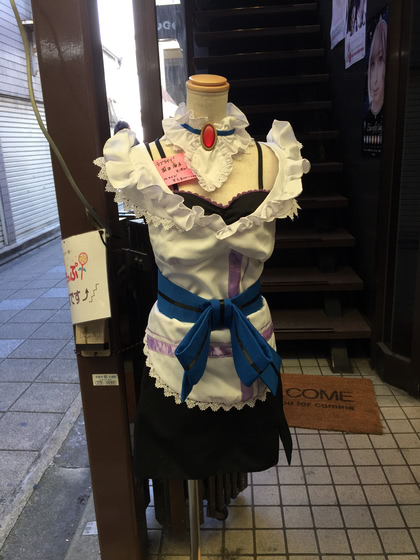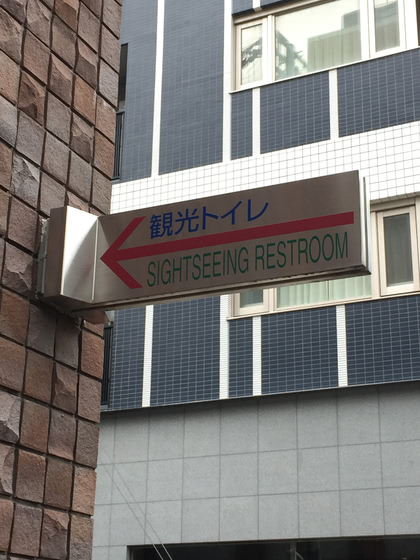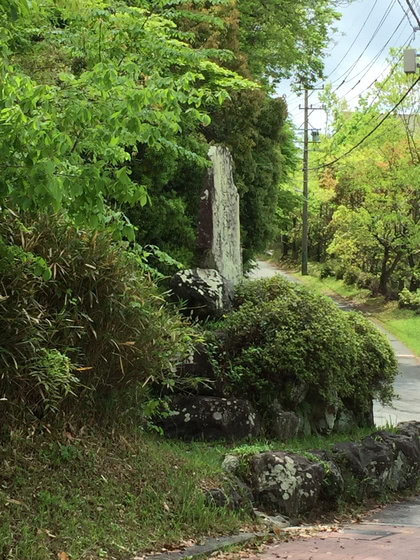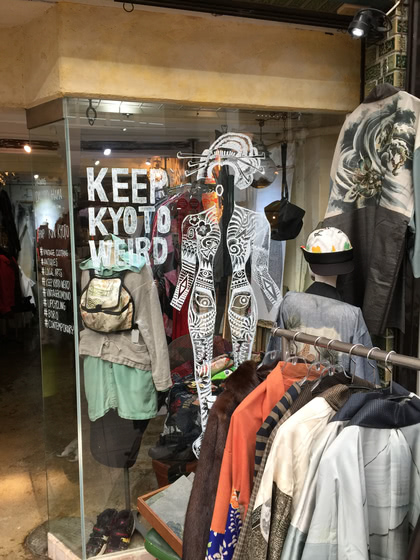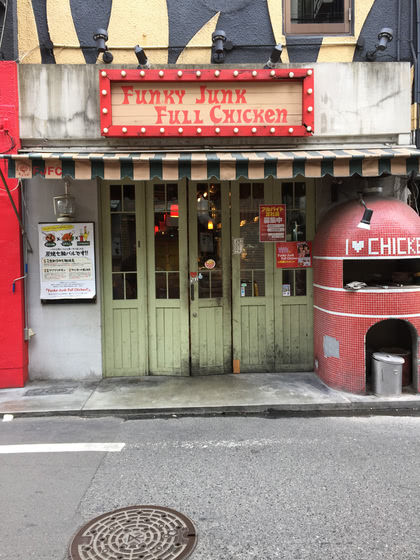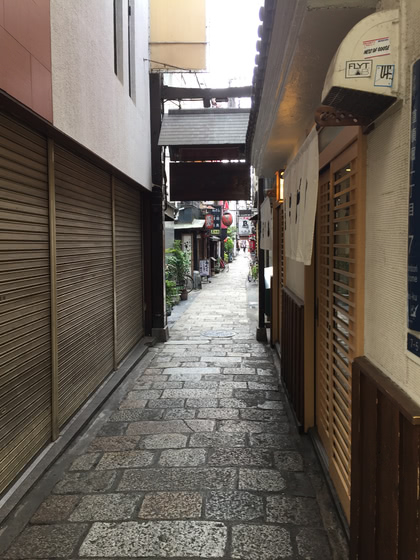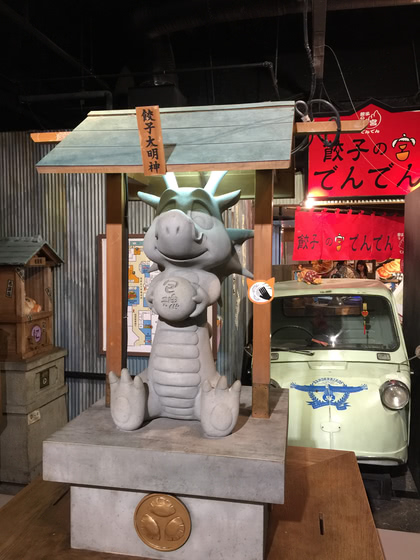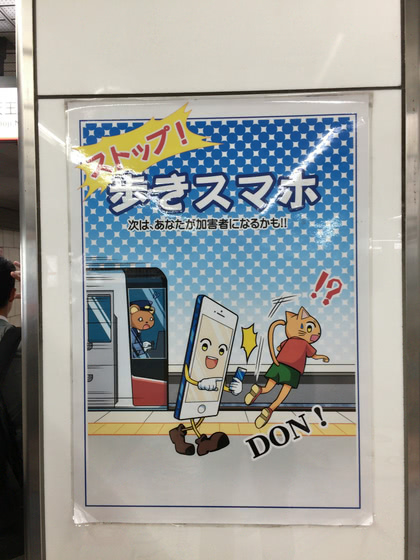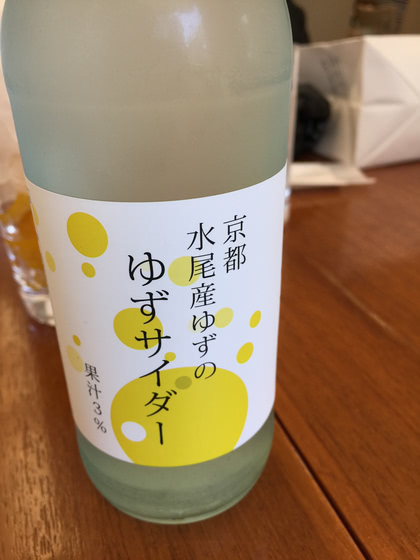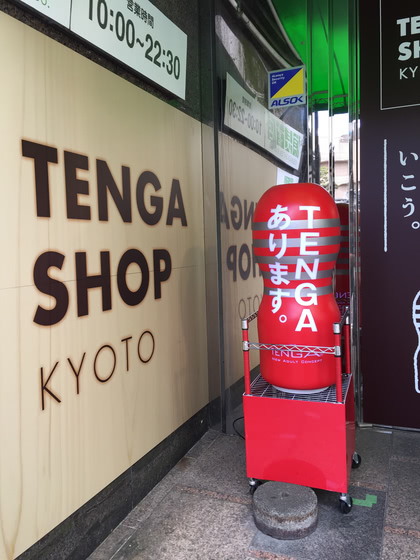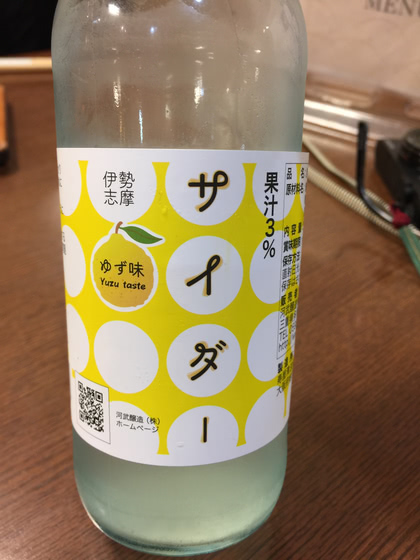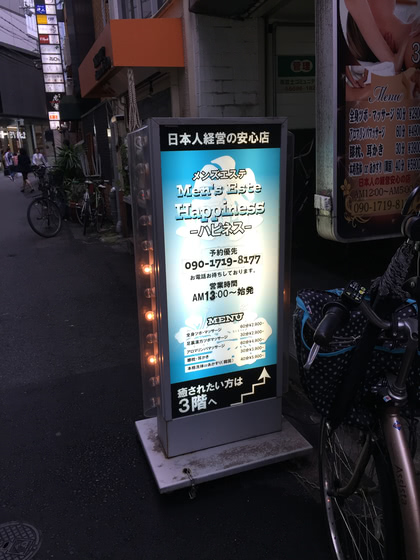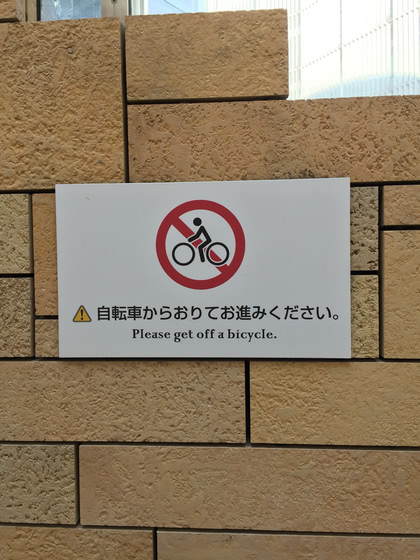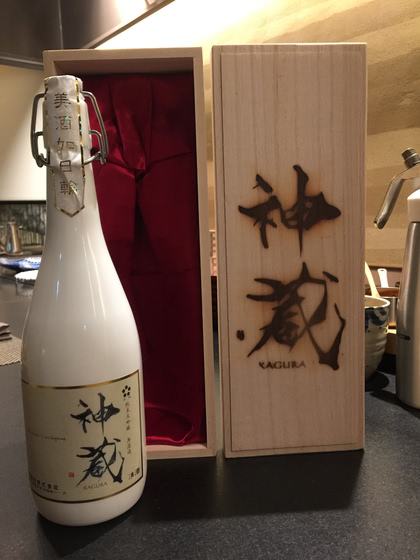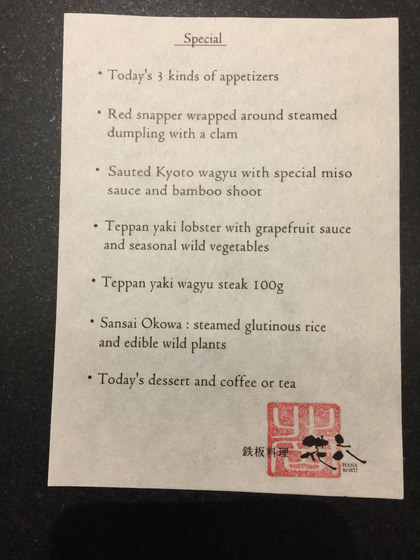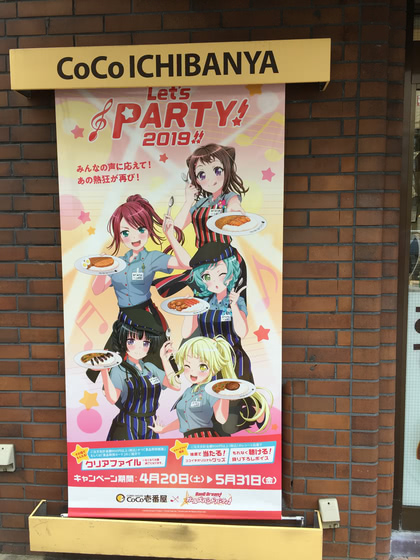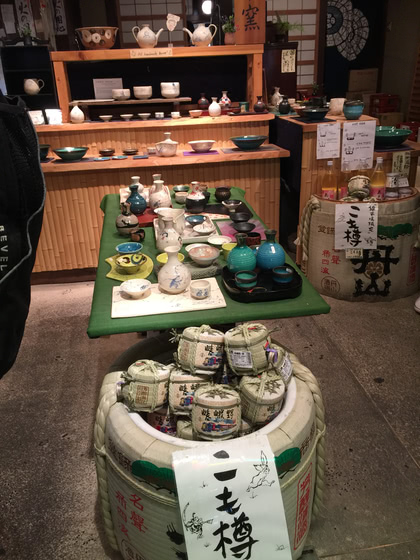 Here's a few from my sister, who made more use of her phone camera than I did. She had my old Canon G15 as well, but is used to using her iPhone 8, particularly the portrait mode. I think she took about the same number of pictures with each, where I split my time between the Sony A6500 and a new Sony WX800 compact superzoom (yes, I'm weak…).
I think if we hadn't both been battling bad knees, I'd have spent a lot more time shooting with the A6500, and even used the longer lens that I brought along, but instead I left it in the hotel unless we were going someplace special (like Ise and Himeji), and just carried the WX800. Not the same quality or ISO range, but tiny and lightweight, with a surprisingly useful 30x optical zoom range.
(yes, my next doctor visit is going to be all about the knees)
Unrelated, while I've been holding off on upgrading my iPhone 6 Plus, Apple's kind of forcing the issue by increasing the memory footprint of all their frameworks. Pretty much every time an app gets upgraded, it gets piggier, to the point that there's not enough memory to leave something running in the background, like the Sony app that lets my cameras pull GPS from the phone. Whenever I switched between apps, they had to relaunch, which wasted a lot of time.
I'm not a fan of the notched buttonless overpriced face-scanning heavy new models with battery life no better than my 6 Plus, but switching to Android isn't really an option if you're tied into the Apple ecosystem (even if you avoid their shitcloud as much as possible).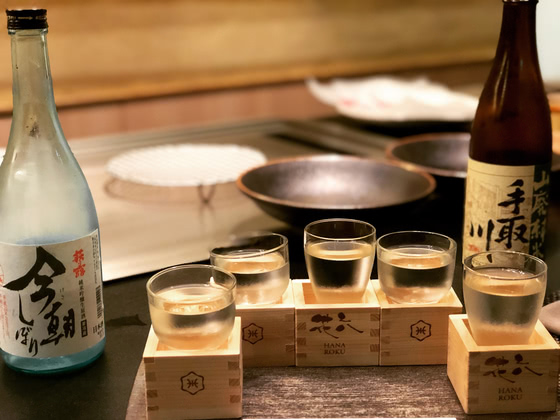 Hanaroku teppanyaki restaurant
---
Apple Maps is still pretty awful in Japan, so we never used it, but Google Maps had a habit of losing track of our position and facing just often enough to repeatedly send us a few blocks out of our way. It was also pretty terrible at recommending nearby restaurants. But it got it right once, and that's what matters.
In Kyoto, in the basement of the Hotel Kanra, lies the home of what may be the finest meal we've ever eaten, Hanaroku. The menu is short, with only three courses and a handful of a la carte options, plus a separate daily special. The drinks menu is more elaborate, but both are seasonal, with the saké flights paired to the food. Preparation and presentation are exquisite, and the staff is quite friendly.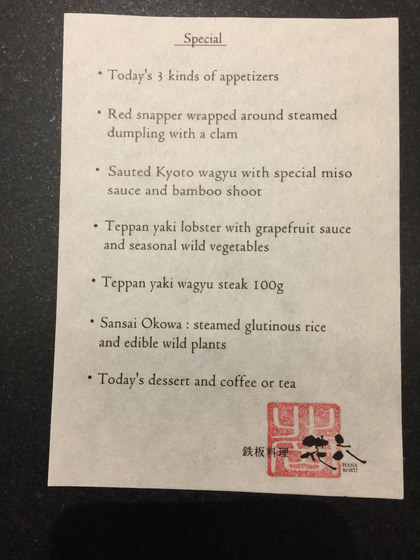 Not only will we go again, we did. We couldn't stop thinking about the wagyu, so we went back another night and just ordered it a la carte with a full bottle of Kagura.