Hanaroku teppanyaki restaurant
---
Apple Maps is still pretty awful in Japan, so we never used it, but Google Maps had a habit of losing track of our position and facing just often enough to repeatedly send us a few blocks out of our way. It was also pretty terrible at recommending nearby restaurants. But it got it right once, and that's what matters.
In Kyoto, in the basement of the Hotel Kanra, lies the home of what may be the finest meal we've ever eaten, Hanaroku. The menu is short, with only three courses and a handful of a la carte options, plus a separate daily special. The drinks menu is more elaborate, but both are seasonal, with the saké flights paired to the food. Preparation and presentation are exquisite, and the staff is quite friendly.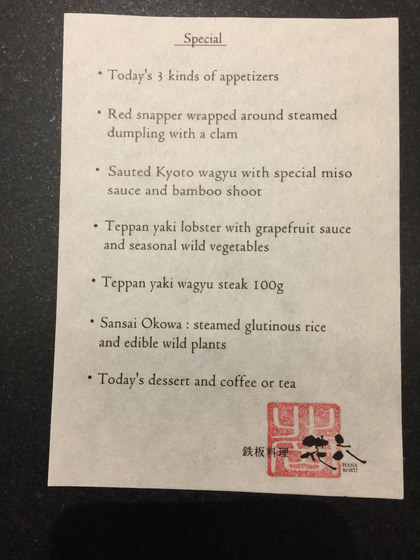 Not only will we go again, we did. We couldn't stop thinking about the wagyu, so we went back another night and just ordered it a la carte with a full bottle of Kagura.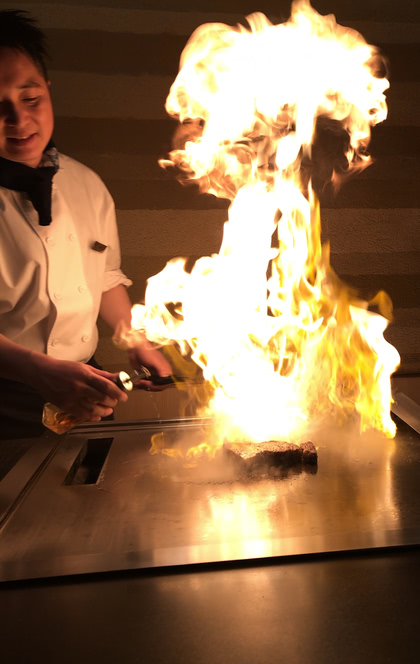 ---
Comments via Isso
Markdown formatting and simple HTML accepted.
Sometimes you have to double-click to enter text in the form (interaction between Isso and Bootstrap?). Tab is more reliable.
---