Ursula K. Le Guin sails for the farthest shore
---
Yeah, this headline just screams "read me":
A free sf anthology about space travel, inequality, equity and public policy
Oh, wait, it's actually screaming "blow me!", because message SF is like being strapped into a chair and forced to watch endless After-School Specials.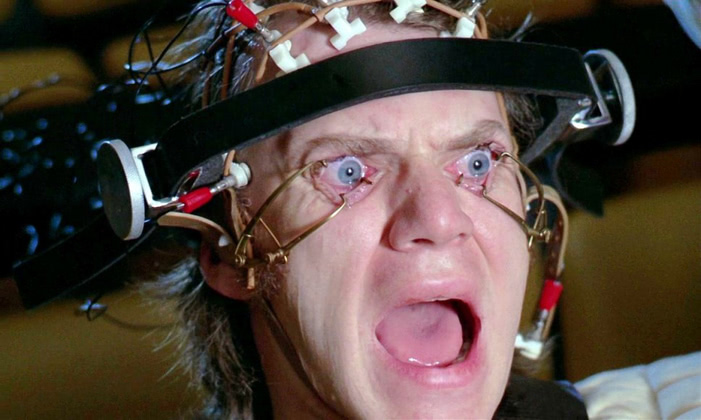 It's been a while since I've bought anything you publish (your fault, not mine), but you still have Steven Brust, and despite how badly the "author connection" conceit intruded into Hawk, I'm still willing to buy the Vlad Taltos novels in hardback rather than your horribly overpriced ebooks. Vallista leans a bit too heavily on earlier, better novels in the series, but I did read it in one sitting, and while the claim that it answers Vlad's long-asked questions is bullshit, it does address some things fans wanted to know about how his world works.
But, and I mean this advice constructively, please fire the fucking morons who write your blurbs. This little bit of prose from the book jacket is 300% bullshit: "full of swordplay, peril, and swashbuckling flair". No, no it is not. Introspective gothic mystery set in a house on a hill, yes; swashbuckling and swordplay, not so much.
Admittedly, it's not the worst I've seen from Tor. That distinction belongs to this ludicrous description of The Three-Body Problem:
"A covert military project. A secret war revealed as the worst fight that humanity has ever faced. Baffling mysteries. A series of ultra-science weapons, each more powerful and fantastic than the last, including one technology described as more important than nuclear bombs. Aliens that may be saviors, or invaders, or both."
(nonsensical, counterfactual, hate-filled) Eulogy via bongbong:
This year's Hugo Award winners have been announced, and the prizes overwhelmingly went to brilliant women like NK Jemisin and Seanan McGuire, to the eminent satisfaction of all those who saw the right-wing, misogynist, racist campaign to make science fiction inhospitable to brown people and women, took countermeasures, and for two years in a row, demonstrated the field's inclusiveness and commitment to quality, rather than pandering to reactionary panic over the prospect of a future that breaks with the shameful past.
The slow death of Garrett P.I.
---
Anticipating some downtime during my recent vacation (stopping for lunch on the road to Vegas, waiting for the folks to show up a few days later, etc), I decided to catch up on Glen Cook's Garrett novels, which I'd left off around book 9. I quickly reread those before starting the next five.
I think I should have stopped after book 11. I definitely should have stopped before book 14. Angry Lead Skies (10) and Whispering Nickel Idols (11) are "Garrett Lite", suffering mostly from a lack of good plot ideas. Good for revisiting the setting and the characters, but a big step down from the earlier books.
Taken together, Cruel Zinc Melodies (12), Gilded Latten Bones (13), and Wicked Bronze Ambition (14) feel like a contractual-obligation trilogy designed to put an end to the series forever, with little regard for dangling plot threads and series continuity. I'm honestly surprised that he didn't finish off the Dead Man to drive the final nail into the coffin.
The last one is the worst. I can't decide who was doing more sleepwalking, Garrett or Cook. Lots of continuity and character errors, and in a series that's always been built around Western fantasy tropes, suddenly we have a character named Hagekagome, and Garrett is glibly tossing off terms like shinagami and shinobi, and demonstrating a familiarity with Japanese folklore. Utter crap.
It is reported that Jerry Pournelle has passed.
I don't have a lot to say about how the story is going, except that this week's episode had a nice flashback to when Four wasn't King Of The Assholes, but I want to praise Zoie Palmer for making Android the most reliably entertaining character in the show, and Anthony Lemke for making Three the most believable.
Bonus points for Palmer's dual role this week.
A bit belatedly, it occurs to me that there's no one to react to the results of this new regeneration. Unless they bring back a human(ish) character from a previous season, no one who encounters the new Doctor will have a reason to notice, much less care.