Raymond E. Feist is starting a brand-new epic fantasy saga, and I couldn't care less. Back in the day, I really liked the Riftwar books, but the more of them he wrote, the less I liked them, and every time I've tried to re-read one of the early ones, it just didn't grab me. I'm not even sure I bothered finishing the Serpentwar books; I found one of them on my shelves, but I remember nothing about it, and I was surprised to discover that wasn't even the halfway point (30+ books now?).
In any case, my eyes were glazed over before I was halfway through the blurb for King Of Ashes, "Book One of The Firemane Saga". It reads like a trope salad topped with boggle-dice names, and is the exact opposite of a compelling hook.
If you like Lawrence Watt-Evans' Ethshar novels, Stone Unturned is a good one. The only quibble I have with it is that I wish he had put just the year at the top of every change of PoV, not a full date, to make it obvious that the characters are separated by time. It rapidly becomes obvious, but why bother obfuscating?
Foreigner, C.J. Cherryh

I got interested in the characters and situation, then it skipped forward a hundred years. I got interested in the new characters and situations, then it skipped forward two hundred years. At this point, I decided not to get too invested in the third protagonist, and of course that was the one who lasted the rest of the book. Unfortunately, his story was less interesting than the other two, and so was he. When it petered out, I took a look at reviews of the second one, and decided that I didn't care enough about a thinly-disguised story of high-tech white colonialism backfiring because they just can't understand the native black culture.

Od Magic, Harrowing The Dragon, Alphabet of Thorn, The Book of Atrix Wolfe, Patricia A. McKillip

Always reliably entertaining, McKillip's backlist is getting more reasonably priced on Amazon. None of these really jumped out at me as exceptional, but they're all good. I have a few more on my 'overpriced' Kindle list, and if they ever drop below $10, I'll buy them.

Shadows & Reflections: A Roger Zelazny Tribute Anthology

A bunch of good authors either writing their own stories in one of Zelazny's worlds, or earnestly attempting to emulate his prose style in their own worlds. Honestly, it made me wish they'd just written their own worlds in their own styles. Especially Brust.

A Blink of the Screen: Collected Shorter Fiction, Terry Pratchett

An oddball mix of material from across his career. For some of the early stuff, the commentary is better than the story.

Times Three, Robert Silverberg

Three time-travel novels. Not his best, but well worth the cover price.

A Dirty Job, Christopher Moore

The last truly fresh Moore novel I read was Bloodsucking Fiends. Several years ago, I gave up on this one in the first chapter. This time I was more in the mood for it, but not enough that I'd pay $11+ for the sequel. Maybe $7 on a good day.

Northwest Smith, C.L. Moore

Classic SF short stories that I'd only ever seen a few of. Good stuff, but it made me wish she'd written at least one story where Smith didn't run into some sort of Lovecraftian horror, and just dealt with the SFnal side of his universe.

The Planetary Adventures of Eric John Stark, Leigh Brackett

More classic shorts from another of the legendary women of SF that the current gatekeepers like to pretend never existed. Maybe because she wrote about strong men and feminine women…

Norstrilia, Cordwainer Smith

I'd only ever read The Ballad of Lost C'Mell, not realizing that she's a major player in this novel. Good stuff, of the sort you just can't get outside of indie any more.
I'm still waiting on the final Pennyverse novel, currently in small-press limbo. Meanwhile, I've got Poul Anderson's The Corridors of Time and C.L. Moore's Jirel of Joiry downloaded and ready to go. In the queue to buy are Gordon R. Dickson's Dorsai! and Theodore Sturgeon's Selected Stories.
Change of plans!
New Ethshar novel released three weeks ago.
Ursula K. Le Guin sails for the farthest shore
---
Yeah, this headline just screams "read me":
A free sf anthology about space travel, inequality, equity and public policy
Oh, wait, it's actually screaming "blow me!", because message SF is like being strapped into a chair and forced to watch endless After-School Specials.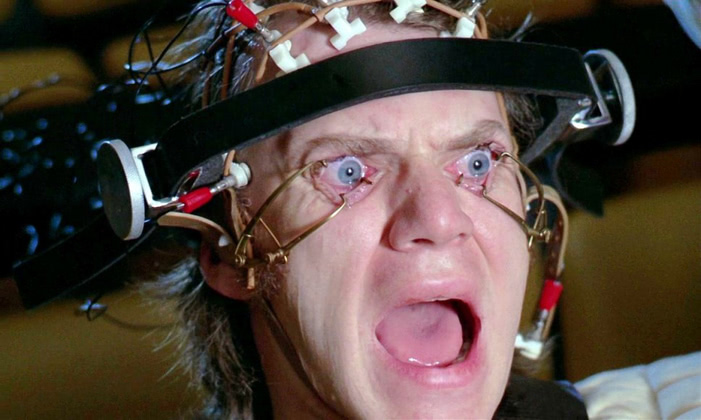 It's been a while since I've bought anything you publish (your fault, not mine), but you still have Steven Brust, and despite how badly the "author connection" conceit intruded into Hawk, I'm still willing to buy the Vlad Taltos novels in hardback rather than your horribly overpriced ebooks. Vallista leans a bit too heavily on earlier, better novels in the series, but I did read it in one sitting, and while the claim that it answers Vlad's long-asked questions is bullshit, it does address some things fans wanted to know about how his world works.
But, and I mean this advice constructively, please fire the fucking morons who write your blurbs. This little bit of prose from the book jacket is 300% bullshit: "full of swordplay, peril, and swashbuckling flair". No, no it is not. Introspective gothic mystery set in a house on a hill, yes; swashbuckling and swordplay, not so much.
Admittedly, it's not the worst I've seen from Tor. That distinction belongs to this ludicrous description of The Three-Body Problem:
"A covert military project. A secret war revealed as the worst fight that humanity has ever faced. Baffling mysteries. A series of ultra-science weapons, each more powerful and fantastic than the last, including one technology described as more important than nuclear bombs. Aliens that may be saviors, or invaders, or both."
(nonsensical, counterfactual, hate-filled) Eulogy via bongbong:
This year's Hugo Award winners have been announced, and the prizes overwhelmingly went to brilliant women like NK Jemisin and Seanan McGuire, to the eminent satisfaction of all those who saw the right-wing, misogynist, racist campaign to make science fiction inhospitable to brown people and women, took countermeasures, and for two years in a row, demonstrated the field's inclusiveness and commitment to quality, rather than pandering to reactionary panic over the prospect of a future that breaks with the shameful past.
The slow death of Garrett P.I.
---
Anticipating some downtime during my recent vacation (stopping for lunch on the road to Vegas, waiting for the folks to show up a few days later, etc), I decided to catch up on Glen Cook's Garrett novels, which I'd left off around book 9. I quickly reread those before starting the next five.
I think I should have stopped after book 11. I definitely should have stopped before book 14. Angry Lead Skies (10) and Whispering Nickel Idols (11) are "Garrett Lite", suffering mostly from a lack of good plot ideas. Good for revisiting the setting and the characters, but a big step down from the earlier books.
Taken together, Cruel Zinc Melodies (12), Gilded Latten Bones (13), and Wicked Bronze Ambition (14) feel like a contractual-obligation trilogy designed to put an end to the series forever, with little regard for dangling plot threads and series continuity. I'm honestly surprised that he didn't finish off the Dead Man to drive the final nail into the coffin.
The last one is the worst. I can't decide who was doing more sleepwalking, Garrett or Cook. Lots of continuity and character errors, and in a series that's always been built around Western fantasy tropes, suddenly we have a character named Hagekagome, and Garrett is glibly tossing off terms like shinagami and shinobi, and demonstrating a familiarity with Japanese folklore. Utter crap.