Not Safe For Alec Baldwin
---
…as opposed to the more common not safe from Alec Baldwin.
Bond has announced a .45-70 derringer, with the "bonus" of being able to swap barrels and shoot .44 Magnum, .454 Casull, or .50 AE. I have no desire to shoot any of these calibers from a large heavy revolver, much less a pocket-rocket derringer. Years ago I shot a derringer in .45 ACP, and I remember three things from the experience:
the recoil twisted the tiny little grip in my hand so that it was pointing about 45° to the side after the first shot.

the recoil also undid the latch so that the second shot would have wrecked my hand if I hadn't checked it.

the fireball of still-burning powder was more dangerous than the bullet out to at least six feet.
(the owner insisted it was nearly impossible to hit the paper at 21 feet, and got quiet when I managed to put both shots into the black about four inches apart; you run into a lot of people at public ranges who blame the gun for their poor shooting)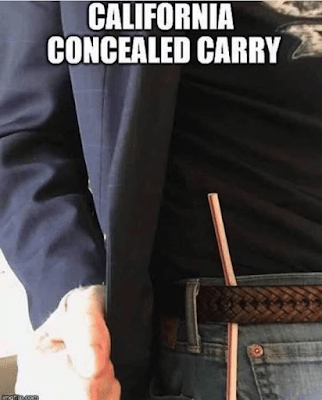 Amusing gun review
I was idly browsing through guns.com and ended up looking at the Taurus 9mm 1911 (one of the few that has an ambi safety), and the first review reads, in its entirety:
The pistol was much larger than expected. I need to return it.
This is a full-sized steel 1911-pattern pistol with a five-inch barrel. What did this person think they were buying?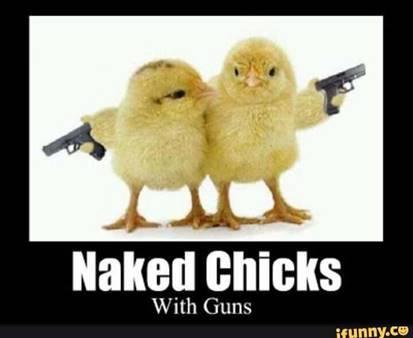 Old Twitter: reverts to non-chronological order on every new browser session.
New Twitter: reverts to non-chronological order on every page refresh, which it does whenever it decides you've been away for a while.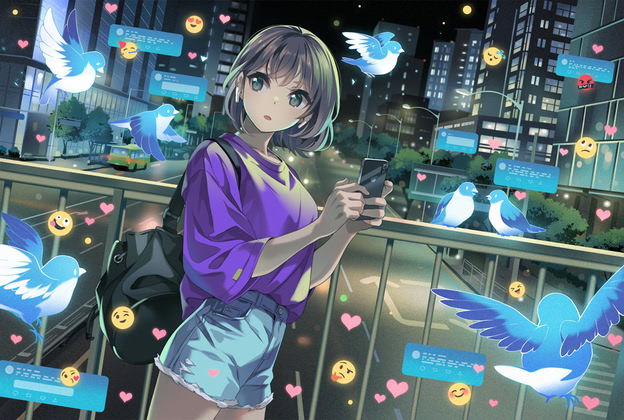 I have no idea how an update to the Mac version of Microsoft Edge force-enabled the execrable "dark mode", something that can only be disabled by toggling a button through a magic URL: edge://flags/#enable-force-dark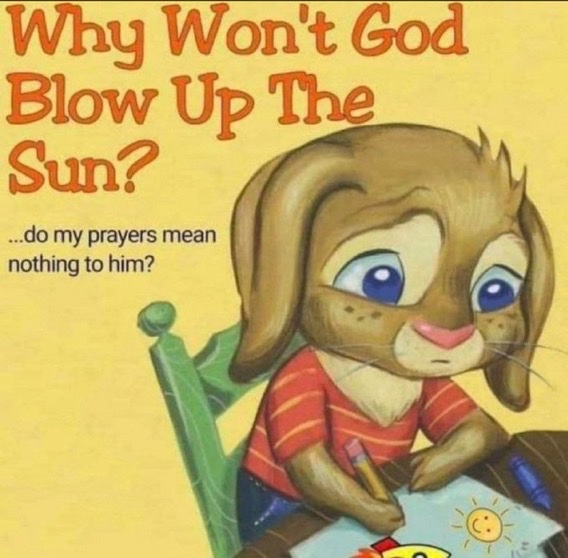 He went back inside and got his other gun out of the hallway closet. It was a forty-four with grips and safety configured for a right-handed shooter. The cylinder also opened on the left side. Bosch couldn't use it because he was left-handed.
I realize I'm 25 years late on this small but entertaining sample of "mystery-writer gun-writing", but when my sister was out here for the holiday weekend, she mentioned that she really liked the series of novels she'd been reading recently on her constant international flights, about an LA detective named Bosch.
"Oh", I said, "like in the series on Amazon Prime?"
"There's a series?!"
We ended up bingeing the first two seasons. She downloaded the other two to her iPad before heading out of the country again.
Having noticed my interest, a few days ago Amazon flagged a low price on the Kindle edition of 5 of the early novels, plus the first in a related series. Annoyingly, the discount was on books 1, 5, 6, 7, and 8, but at least books 2-4 were under my $10 cutoff, and the average price came to $5.75 for all eight.
Skipping down the page a bit, we get to:
And he could have taken it to a gunsmith and had it reconfigured for left-handed use, …
When applied to a double-action revolver, this statement is roughly equivalent to "jack up the license plates and change the car". Harry Bosch would need more than a homicide detective's salary to find a pistolsmith who could transpaw a .44 revolver.
Left-handed revolvers do exist, today, but any left-handed cop back in the days before semi-autos took over the market got the standard model, and built up muscle memory on how to reload it quickly.
(and, no, this is not like the very-right-handed target grips you sometimes see; Harry got it from someone who hoped he'd use it to kill bad guys, and he puts it into his standard carry holster specifically so he has something to hand over before crossing the border into Mexico)
(update: …and the cop at the border smirks at him when he sees Bosch sign the form with his left hand after turning in a right-handed gun, sigh. Fortunately, none of these details are actually important to the story; it's just a bit of flavor text to establish that a cop can easily work the system and manage to be armed in Mexico)
Too late, Darwin, too late
---
The story of the 19-year-old who killed her boyfriend while trying to make a Youtube video sets a new record in "hold my beer and watch this" stupidity, while both shooter and shot were cold sober at the time.
He convinced her it was safe, because he'd shot at a book before and the bullet didn't go all the way through it.

She believed this claim.

He held the book against his chest.

She shot from one foot away.

With a .50 AE Desert Eagle.

With their 3-year-old daughter nearby. (do the math, 18-year-old knocked up 15-year-old that he started dating when she was 13)

While pregnant with their second child.

All of this was announced in advance, both online and to friends and family, who couldn't talk them out of it but took no steps to actually stop them.
The words "tragic" and "accident" are twisted out of shape to cover this dangerous, reckless, deliberate, stupid stunt, which was designed to make these two imbeciles Youtube celebrities.
Predictable "if only we had more gun control" arguments are being made, but fall to pieces if you so much as breathe on them, because people stupid enough to do this are doing other stupid things. If she hadn't killed him, they'd likely have killed their daughter eventually with carelessly stored household chemicals, matches, etc.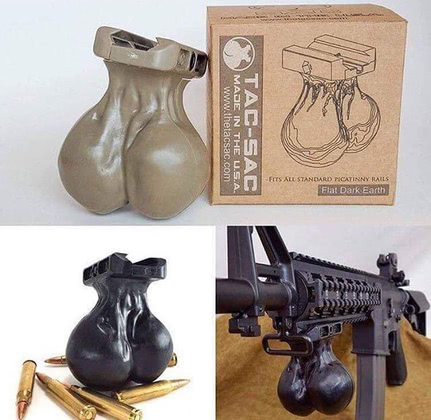 (via)
(via, and he's got lots more!)
Ask your friend about trigger discipline.
When she gets out of the hospital, her new nickname will be "Lefty".
When it really is "killing for sport"
---
Mr. Lion is rightfully angry with the Minnesota dentist whose African trophy hunt recently blew up in his face.
It's possible he's not a willing criminal, if he really did get all his permits and relied on his well-paid "professionals" to keep him legal. It's definite that he's not, as his statement claims, a responsible hunter. Jacklighting for leopards with a crossbow and shooting at a lion that takes the bait is not the act of a "responsible hunter", especially when it leaves one of Ma Nature's best killers pissed-off and on the loose for 40 hours.
Setting aside the issue of whether luring an animal to your position and blasting it with spotlights counts as "hunting", if you're using a single-shot weapon, you have a responsibility to get a clean kill. Especially at night. Especially large carnivores. If you can't guarantee that, don't take the shot.
Not that it matters now, since Cecil is dead, the mob has destroyed Our Villain's business, and his money is going to be spent on lawyers instead of trophies for quite a while.
I've never really understood the trophy-hunter mentality. I've read Capstick and Cooper, I've known plenty of folks who hunt for meat, and I've considered a guided boar hunt to do my part in California Pest Control and fill the freezer with sausage, but trophies? What are you really celebrating, if the animal didn't have a decent chance of taking you home?