Culling the herd, midweek edition
---
Let's get the important things out of the way first: chibi maid robot girls with guns (iOS/Android). Pixiv artist Chowbie announced the release of the game Maid Master on Tuesday. Always-connected, with microtransactions, but hopefully you can get something out of it without a major investment.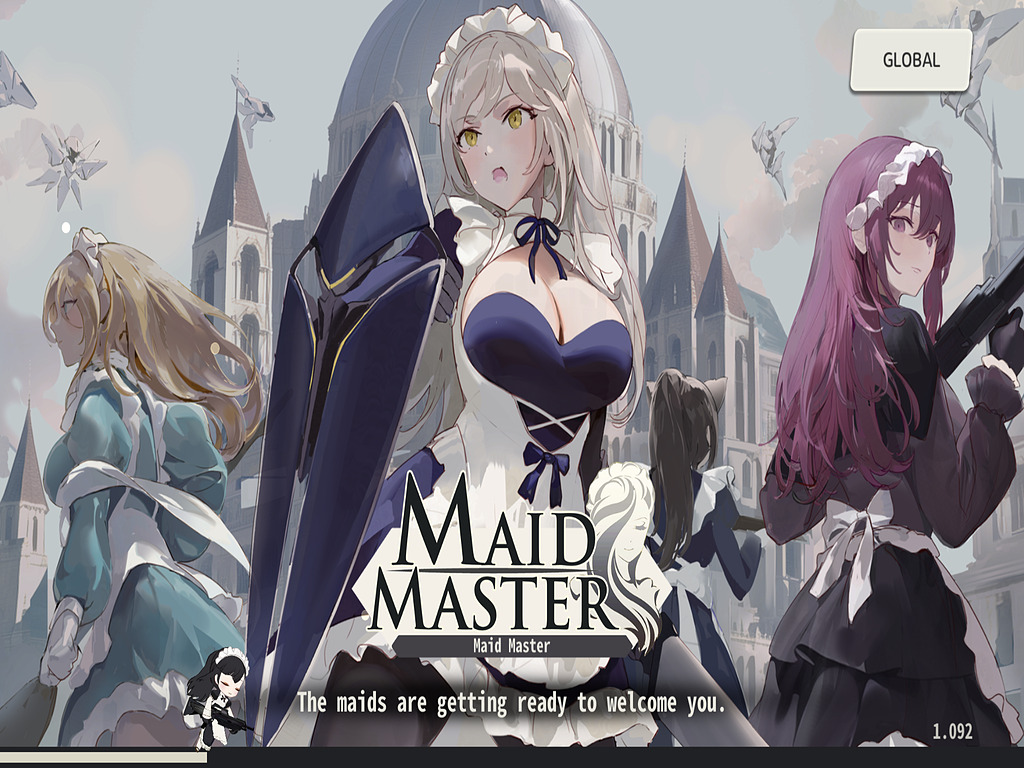 The English translation was not edited by a native speaker: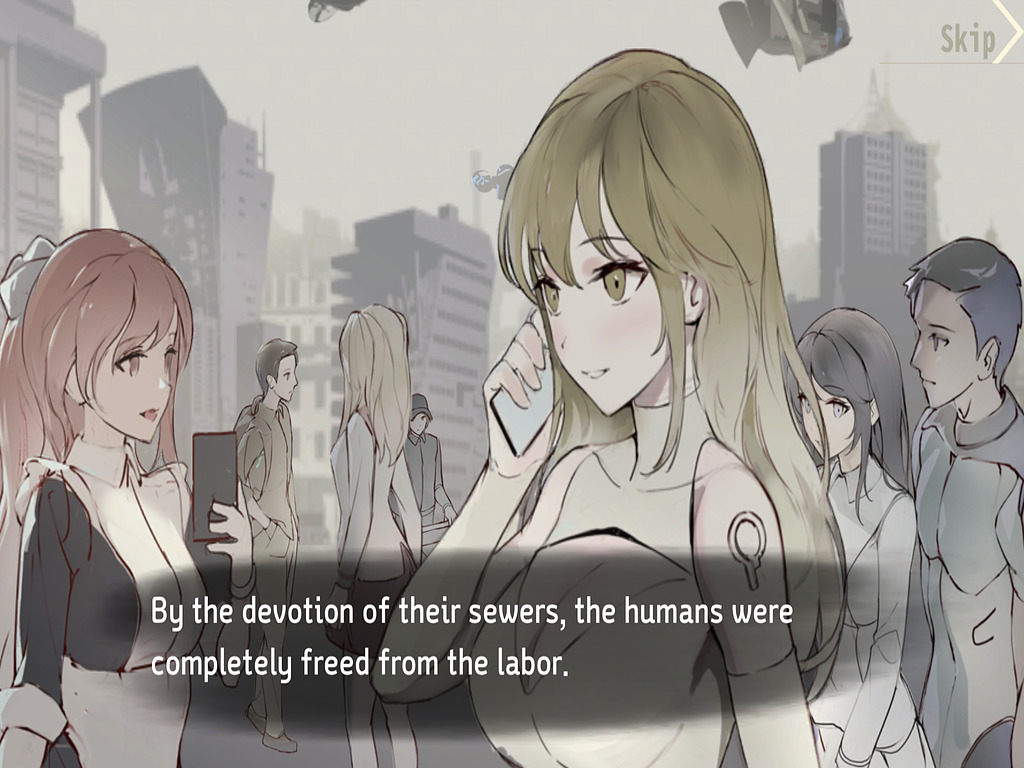 Amusing side note:
After my recent link to Bond Arms' absurd new derringer, I happened to be browsing guns.com's Certified Used list, and there are four of their current products on it, all certified in Excellent condition at nearly-new prices. This is gun-dealer code for "fired it once, traded it in". 😁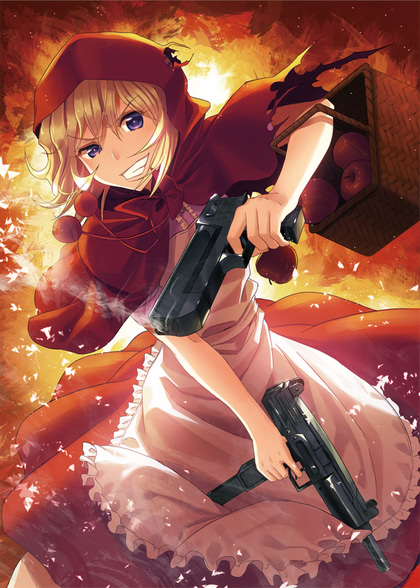 Off the list!
MasterBlading Schoolgirls
Princesses Gone Wild
NieR: AutoCovid (until it resumes production)
GoldFlinger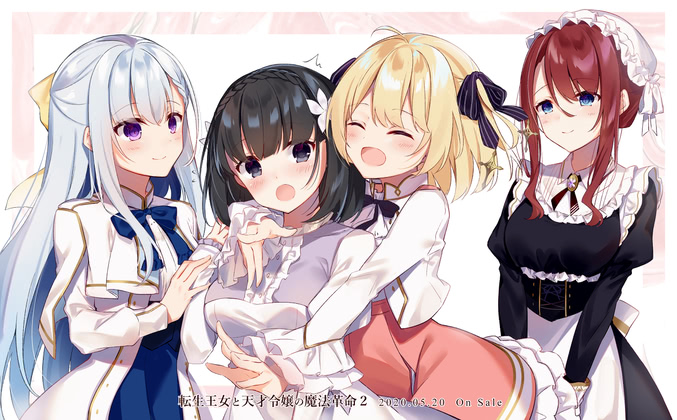 Zero-Trust

Full-Trust Dungeoneering episode 4
Wow, that was quick. I guess we're all done with the title premise and can get on with the world-saving, right? At least now we know who the pompous narrator is, as well as the fifth party member.
Verdict: needs more dragon-service; I'm not much interested in the rest.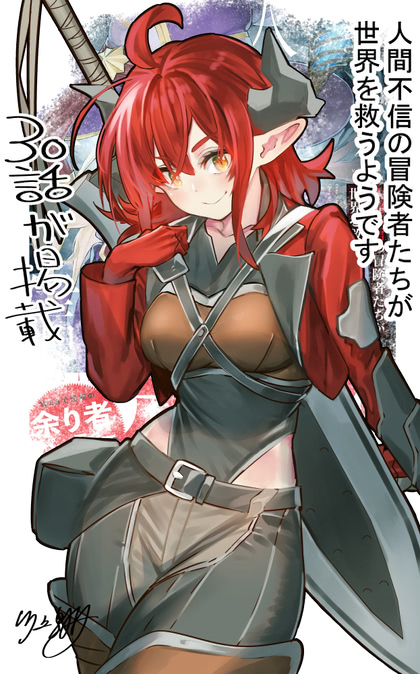 Isekai Sausage Party episode 3
In which we no longer have Our Genki Adventurer Gal, but haven't yet acquired any of the promised goddesses, leaving us with a lesson in the value of orc testicles and a reminder that Earth food is full of buffs. Also, Our Cooking Papa is going to absolutely destroy the world economy by taking all their gold and either hiding it in his item box or spending it on Amazon Fresh.
Verdict: sadly, I suspect we'll get slime-focused episodes before goddess-focused ones, so I'm running out of patience (the slime even has its own spinoff manga).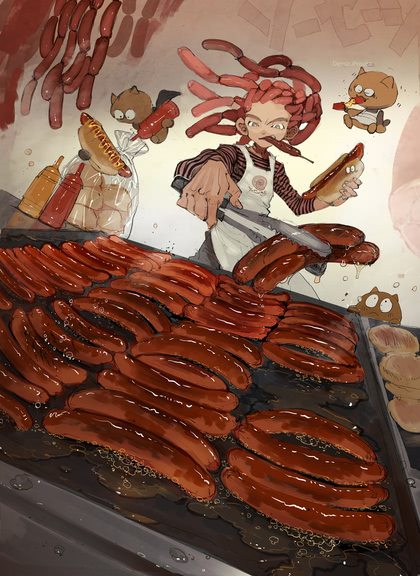 Bofuri 2 episode 3
Halfway through, Crunchyroll's attempt to translate all the on-screen text completely broke the subtitling. I had to pause it right after that scene, exit the player, and restart the stream. This is not nearly as fun as Maple's accidental bug-exploits, on full display this week. Oddly, Sally's moment of triumph happened offscreen; did they just run out of budget due to the other fight scenes?
Verdict: Girls Just Wanna Clear Dungeons. Devs Just Wanna Clear Maple.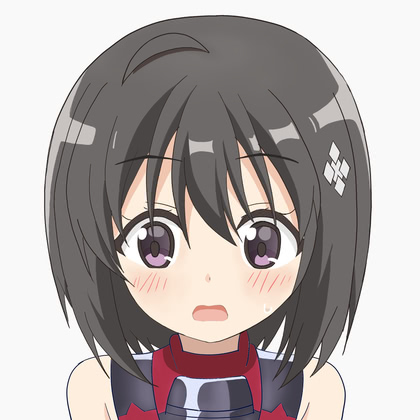 ---
Comments via Isso
Markdown formatting and simple HTML accepted.
Sometimes you have to double-click to enter text in the form (interaction between Isso and Bootstrap?). Tab is more reliable.
---