Another little item I had to explain to my sister.
Wandering through an anime shop, I was surprised to find a figurine from, of all things, Happy Lesson. They had the two sisters as well, but I've always had a soft spot for the snoopy, besotted, glasses-wearing classmate Fumitsuki. Pity they wiped her memory at the end of the season…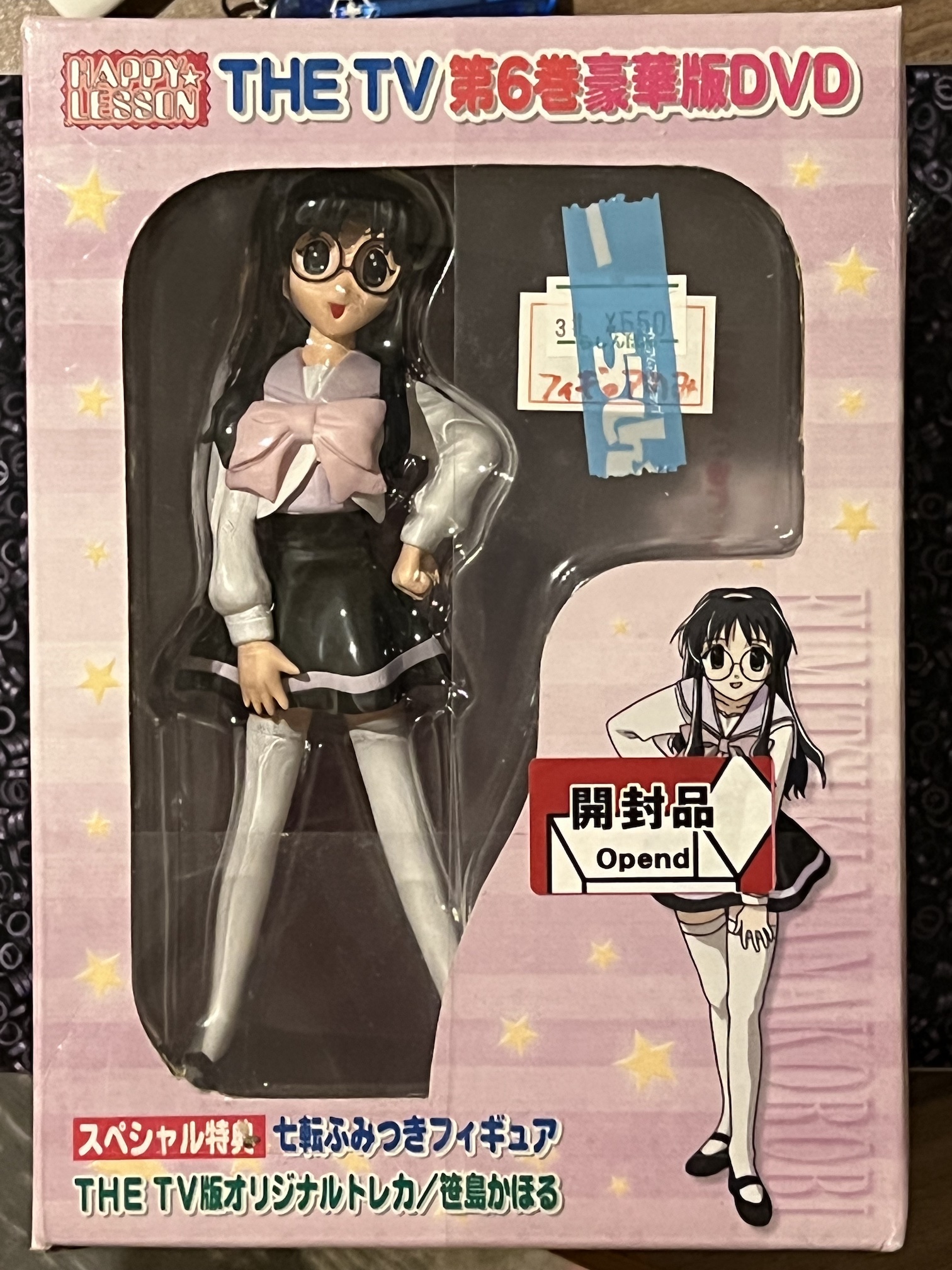 (actual figure is cuter than the picture; the plastic box and the lighting don't flatter it)
---
Comments via Isso
Markdown formatting and simple HTML accepted.
Sometimes you have to double-click to enter text in the form (interaction between Isso and Bootstrap?). Tab is more reliable.
---