Temperatures are supposed to drop about 25°F tonight and stay that way for at least a week, so today's rain will be followed by tomorrow's snow. Welcome back to the midwest, eh?
1Password ssh-agent
I missed this announcement, but it does seem to work, as long as all of your keys are recent/strong enough. It imports your private keys into a vault (replacing the passphrase with their security) and acts as your ssh-agent, allowing you to transparently sync keys to your Linux, Mac, and Windows devices, and the browser extension correctly detects common cloud and source control platforms that you'd want to paste public keys into. It also handles any necessary format conversions on import, which is handy when you've got a mixed audience of Windows and Mac/Linux users.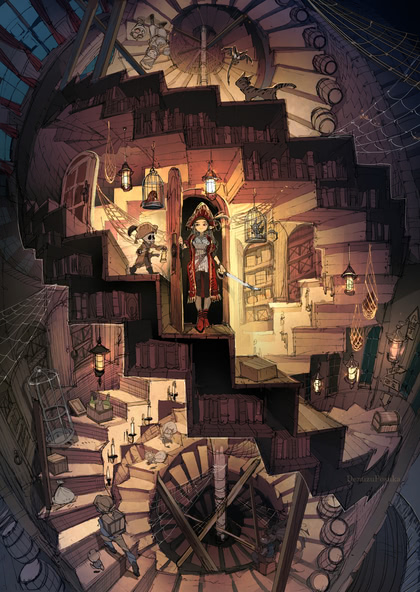 Never explain!
I've been idly following the light novels for Realist Hero, and the latest one, book 17, finally fills in every detail of how things work and how they got that way. It's been lurking in the background for a while now, with the author dribbling out nonsense about time travel, dungeons, "overtech", and nanites, but it comes to a head here when Our Realist Harem King (who just added two more wives) resolves the Great War Against The Demons with the words "sudo make me a sandwich".
This follows and is followed by a complete history of the world and its creatures. And it's really dumb.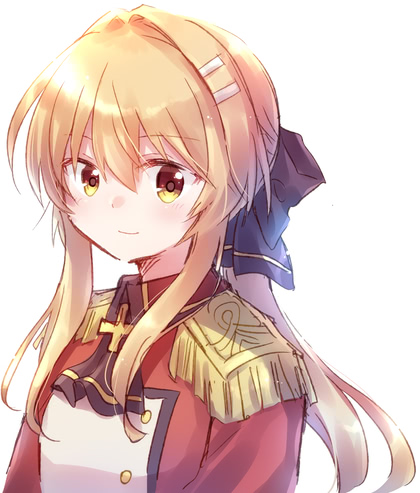 (okay, those weren't his exact words…)
The Killin' Slimes & Collectin' Cuties light novels have pretty much run out of steam as well, with the latest volume consisting of a series of unrelated short stories that accomplish nothing. In fairness, the premise was always pretty limited in what they could do once the full cast was assembled and sufficient wacky hijinks ensued. Best Girl Beelzebub was pretty much the only thing holding my interest, and she doesn't show up nearly often enough.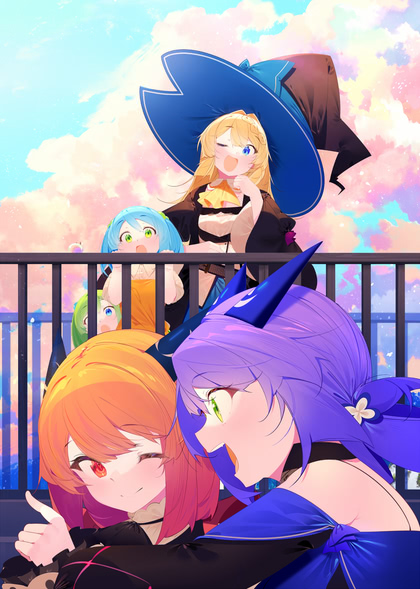 (see? no Beelzebub!)
False advertising
Last week, when discussing the upcoming election with my mother, I had to correct her on the nature of one of the items. Because she reads the local newspaper, she had picked up an erroneous impression about the constitutional amendment to prevent non-citizens from voting in local elections. She thought it would allow it, so she intended to vote no.
I hadn't read any voting guides, and I haven't subscribed to a newspaper in… well, ever, so I just read the sample ballot, which was perfectly clear. Since it passed 77% to 23%, relatively few people were fooled, despite the best efforts of the activists.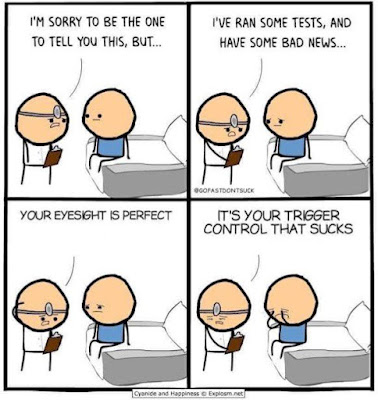 Dear Smith & Wesson
I would never buy a concealed-carry pistol that has giant letters shouting EQUALIZER on the slide. No matter how big your advertising budget is (and it's apparently quite large, judging from the amount of email, ads, and puff pieces this week). I don't even want to sign up for any of the giveaway packages at various retailers, because it just doesn't appeal to me, even without the silly name and rollmarking.
I also wouldn't buy a Tactical Rowdy Elite Combat Patriot Pit Bull Extreme, which would take up about as much space on the slide. I definitely wouldn't carry anything with a "cool" name, because even a perfectly obvious self-defense situation will likely end up in civil court, where your Bloody Decker 45 with an engraved Punisher logo will look a bit peculiar to a jury carefully selected to know nothing about guns.
The CSX, on the other hand, is a very nice piece that would be a fine replacement for the long-discontinued Star M43 Firestar, except for the three-handed-hammer-and-punch field stripping and the smooth, floppy spacers on the 12-round magazines, which should be firmly attached and stippled.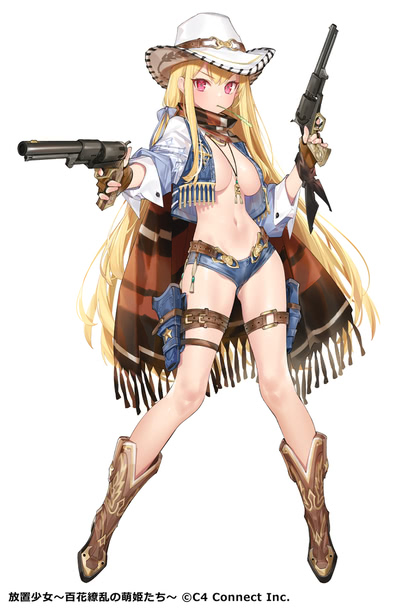 (speaking of nice pieces, a while back I picked up the Jeff Quinn limited-edition Ruger GP-100 in .44 Special for an excellent price; good thing I bought lots of ammo during Obama's first term, because 44SP is running $1/round most places, if you can find it at all)
Going on the list…
While I'm in Japan, I'll have to see if I can find a P-90 keychain/charm to match the one Karen Kohiruimaki has. But I'm not going to spray-paint my PS-90 pink. 😁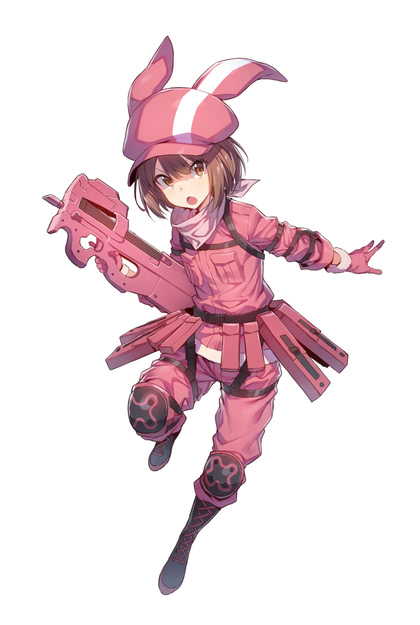 ---
Comments via Isso
Markdown formatting and simple HTML accepted.
Sometimes you have to double-click to enter text in the form (interaction between Isso and Bootstrap?). Tab is more reliable.
---