Home, home with a range...
---
Shield Hero 2.8
I'm losing interest fast, here. What this really feels like is a highlight reel rather than an attempt to tell a coherent story.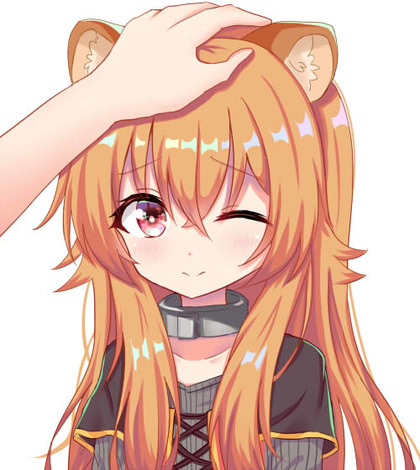 RPG Real Estate 8
Y'know, Our Boobie Newbie's sleepwear looks a lot like what Alizee wore in the classic night-elf J'en Ai Marre video. Fits about the same, too. Just sayin'.
More of the usual, with Our Agents getting a bit of sticker shock while shopping, then quickly and accidentally resolving a new client's housing problem. There's even room for a tiny bit of plot advancement, although I honestly don't think this is really going anywhere. I kind of hope not, in fact.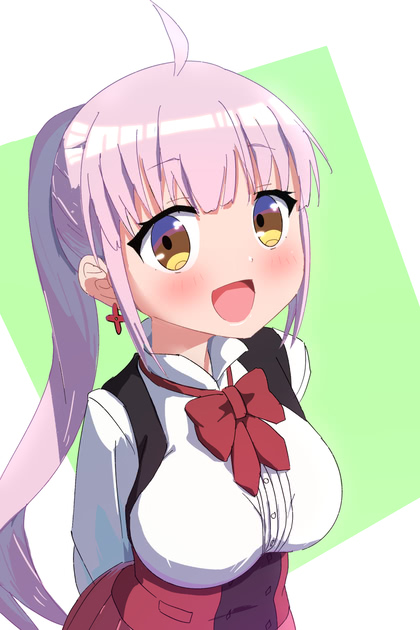 Next week: hot springs!
Skeleton Knight 8
The Tale Of The Ninja Flatcat, leading Our Bony Hero to go all otaku, to the bafflement of Our Rescue Kitten and Our Bountiful Elf. We really need to move the plot along to a hot springs episode. Yes, that means that we'll probably flesh out the main character, but as long as the girls get some bath time, it will be worth it.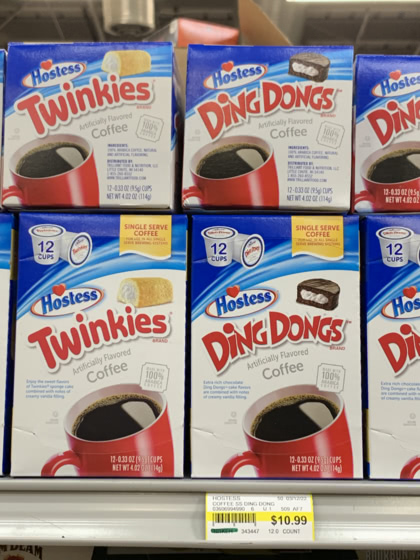 (I wasn't kidding about giving up on trying to find related pictures…)
Demon Girl Next Door 2.7
Summer festival, summer homework. Our Demon Girl will be fine as long as she's got one leaf on.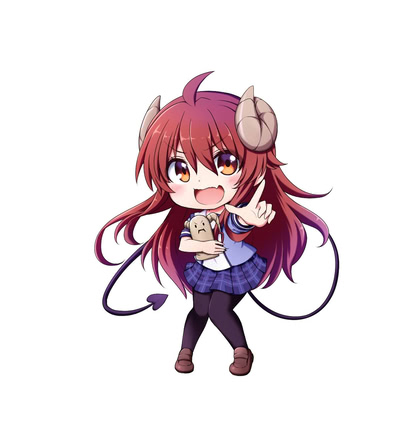 Komi 2.5
Winter is comingall over this episode. I could have done without the blow-by-blow games of Hanafuda, though.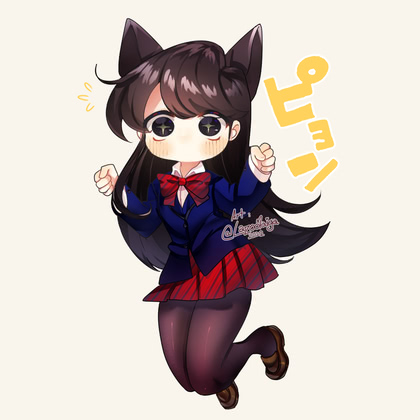 Yeah, I got nothin'…
…in the way of anime to watch next season.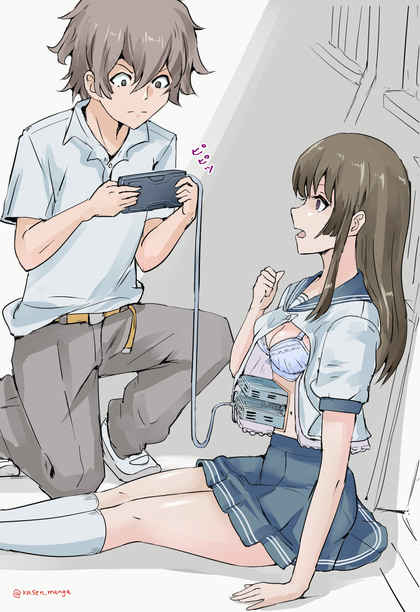 (overclocked girlfriend is unrelated)
Extreme demand
At the grocery store a few nights ago, every variety of two-liter soda was marked "limit 6 due to extreme demand". You could still stock up on cans or smaller bottles, which suggests that it's the supply that's the problem, and they don't want to run out going into the holiday weekend.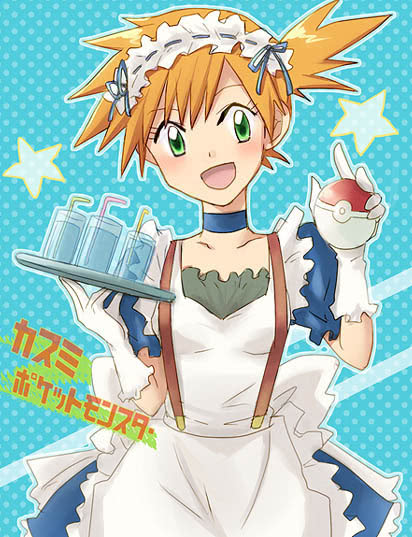 Smokin'!
I haven't bought a grill yet at the new house, because I'm waiting for the sale of the old place before ordering a deck with a built-in natural-gas grill. So I tried the simplest of indoor steak methods: a cast-iron skillet on the stovetop.
The over-the-range microwave/fan combo unit was as spectacularly useless as I expected it to be. Fortunately we had put screens in a few windows, so I was able to vent the smoke outdoors before all the alarms went off.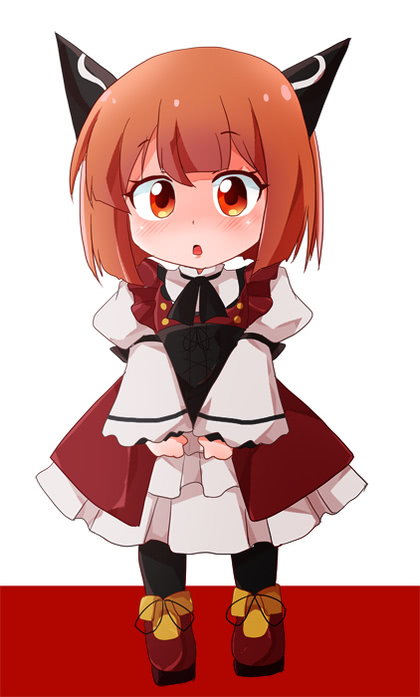 Unrelated, I briefly met another neighbor, the city councilman across the street. Seems nice.
Offered and accepted
On the one hand, the offer is $24K below our asking price. On the other hand, it's the first offer in the 9 days the house has been on the market, and many of the other houses in the area just dropped their prices that much or more, out of fear of inflation-driven fiscal incontinence. On the gripping hand, it would still net more than enough to pay off the new house. And upgrade it.
Deals can fall through, of course, but we've got a pre-approval from a decent lender (that is, Not Cooper), so it's worth getting started.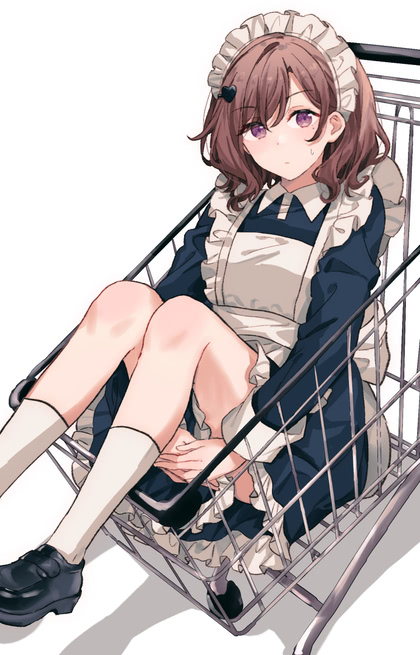 Coincidentally, I got a call yesterday from Mr. Cooper, apparently trying to get me to refinance my new house through them. I really wish I had a classic Bell landline phone, so I could have hung up with an appropriate level of force.
AppleTV, Go, Go, Go!
No, really, just go; don't inflict a JJ Abrams live-action Speed Racer series on the world.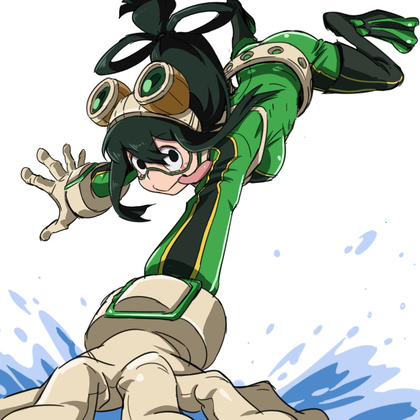 (picture is unrelated but froggy)
---
Comments via Isso
Markdown formatting and simple HTML accepted.
Sometimes you have to double-click to enter text in the form (interaction between Isso and Bootstrap?). Tab is more reliable.
---