…and now for last week's anime, which I did not watch at 70 MPH on a truck.
Shield Hero, episode 2.4
Oh, look, more characters from last season that I'm supposed to remember! This came after most of the episode was focused on Our Noob Girl, and most of the rest was about Our Doomed Royal Ho, while Our Shield Hero and Our Raccoon Child Bride didn't have much to do, and Our Big Bird was just transportation. This… isn't going very well.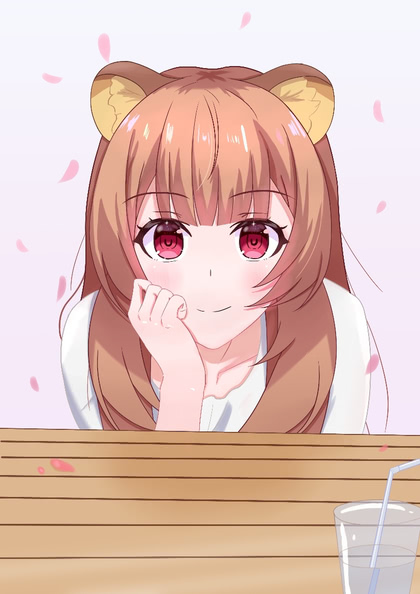 RPG Real Estate, episode 4
Oh, no, another customer with a hard-to-satisfy-no-wait-that's-perfect living requirement, this time mixed with a bit of inter-personnel conflict. And by conflict, I mean slapstick comedy, or at least slap-tail. Then Our Ambitious Priestess learns that her childhood home is being demolished and replaced with condos, and we get a trip down memory lane with a detour on the road to yuri. Fluff, perfect for recuperating from a four-day drive followed by an awful lot of box-shifting.
Next week: bikini beach-house, with Our Boobie Newbie attracting jealous and/or hungry eyes from her co-workers.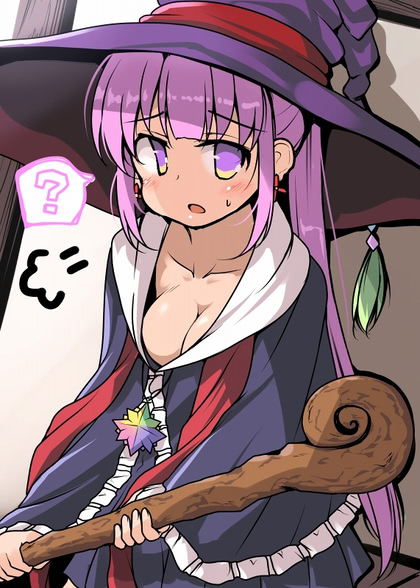 Skeleton Knight, episode 4
Yeah, so in this world even the mooks twirl their mustaches to show off how cartoonishly evil they are. And someone apparently told Our Curvy Hot Elf's voice actress to go full dere-dere for Our Bony Hero right away. I think they spent more time on her boobs than on the story, which may be for the best; at least that might inspire some decent fan-art.
Not yet, though.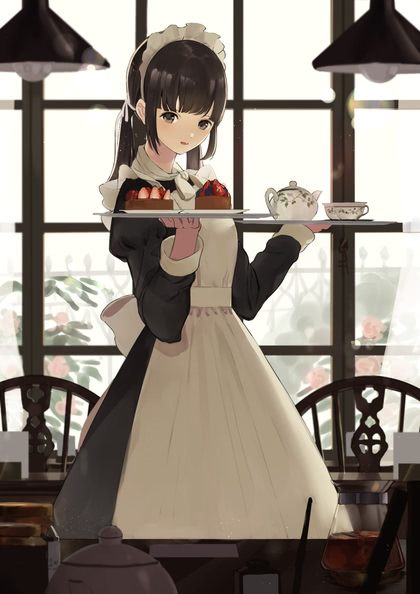 (picture is completely unrelated)
Demon Girl Next Door, episode 2.4
In which Our Demon Girl sets out to find more info on Momo's Missing Mentor, but ends up becoming a waitress in a café. I fell asleep during this one. Not necessarily the episode's fault, but it just didn't hold my attention as much as usual.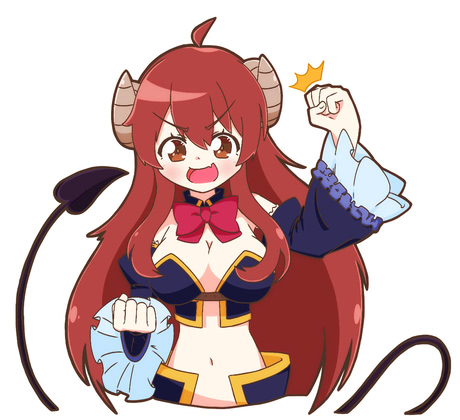 Komi, episode 2.1
In which Our Komi recaps her friend list, and Our Latest Misunderstood (and Misunderstanding) Weirdo is quickly sorted out by Our Hero's well-honed interpretation skills. Then it's a battle to the… whatever as Our Psycho Lesbian crashes a study party in Our Chuuni's bedroom. Finally, Our Hero and Our Komi silently show their awareness of each other's difficulties. The days are just packed.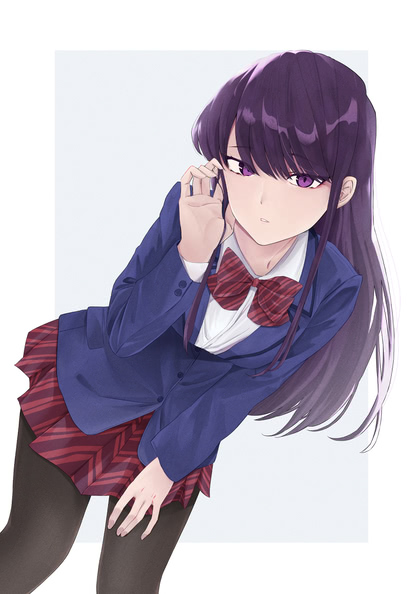 Home, SweetNeglected Home
The previous owner of my home was a widower in his nineties, in a wheelchair. I knew this, but had not thought through some of the implications. Home inspections focus on major defects, and do not necessarily test every little thing. Like the garbage disposal that had rusted in place after years of non-use, or the clothes dryer that worked but did not dry due to being clogged with at least a decade of lint.
I did know about the 12-inch-tall toilets, and had them on my list, so when I had a plumber come out to replace the disposal, I threw the other items at him as well, and got it all taken care of at once. By the end of the week, I'll have a Toto Washlet seat to go with the new comfort-height toilets, and as soon as the electricians come out, I can add them to the other bathrooms as well.
While I wait for the POD to be delivered on Tuesday (hopefully to the top of the driveway…), I'll be dealing with a flooring guy and a locksmith. I'm going to replace all of the wall-to-wall carpet as well as the tile and vinyl, and the locksmith is fixing one of the deadbolts that was mis-drilled so that its bolt has only been secured by the thin strike plate rather than the full-depth hole. Ironically, it's the kind of deadbolt that has keys on both sides, so that someone couldn't smash out the side windows and unlock it from inside. (I'm not fond of that, either; I'm thinking Level Bolt)
Meanwhile, Molly Maid will be doing a move-out cleaning service this week at the old place, so the realtor can bring in his staging people and get pretty pictures made for the listing.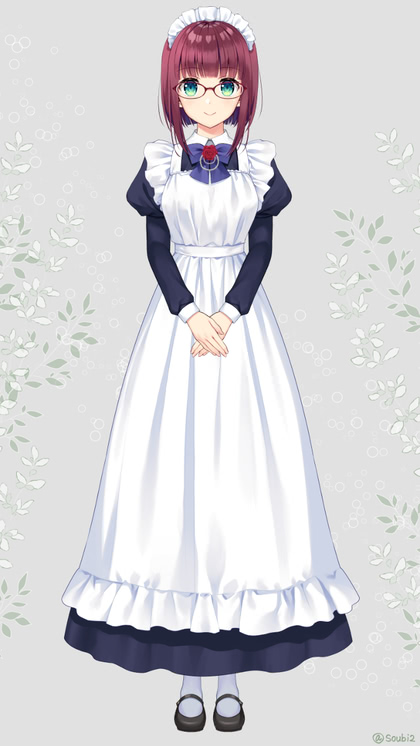 Comcast Business: piss-poor customer service
Nowhere on their web site or call tree do they mention what hours customer service is open. In fact, the web site says 24x7, and the folks at the local Xfinity believed that as well. I had to call the corporate offices at 215-286-1700 to find out. I'm sure they blame Covid, but I'm smelling deliberate efforts to make it difficult to stop being a customer.
Also, nothing on the web site tells you that they require 30 days notice, so the rat bastards are going to bill me for another month, when I'm 2,400 miles away and the house is empty and up for sale.
I have nothing but nice things to say about the technical support I've received from Comcast Business. I have no nice things to say about their customer-reaming service. Fuck 'em with a rusty chainsaw.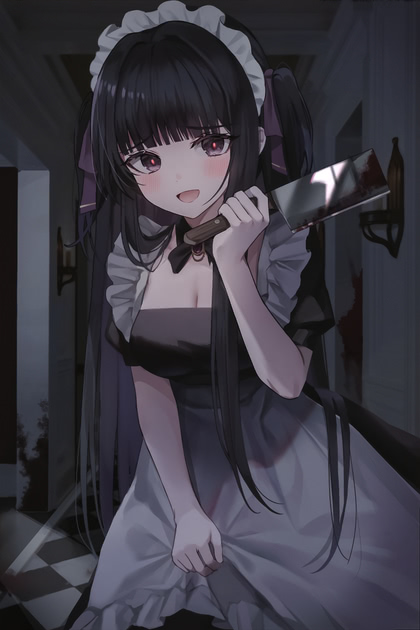 Monday's Lesson
I wanted to know what day they came by to pick up my trash and recyclables, so when I opened the door to go out and run some errands, I was happy to spot the truck about twenty yards from my driveway, and quickly took the first batch of move-in trash down to the street.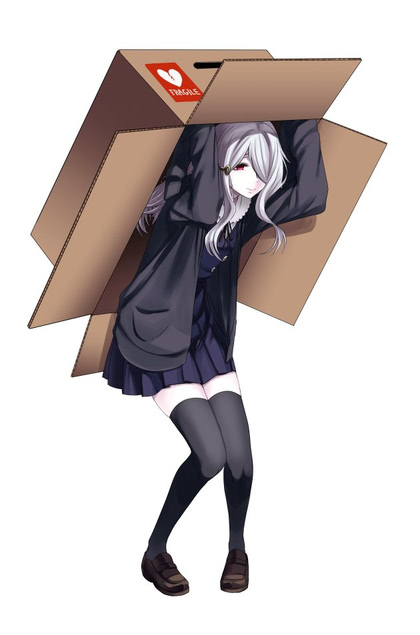 I really need to do something to shift the R-18 Discovery page on Pixiv. Despite it being Not My Bag, Baby, the page has started to suggest an awful lot of shota and otokonoko content. This is odd, because until recently it was heavily biased toward your most recent bookmarks, and while I've had a few traps sneak into the cheesecake roundups when it wasn't obvious, I've definitely never made a habit of actively clicking the like button on that stuff.
My tastes bend over lean towards… something else.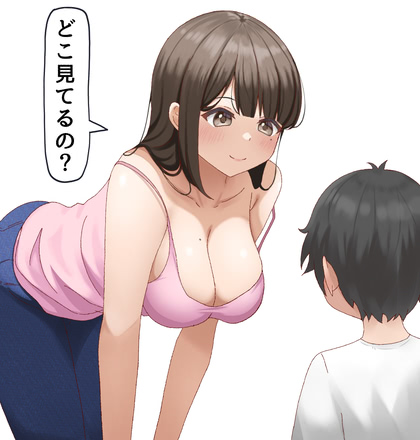 ---
Comments via Isso
Markdown formatting and simple HTML accepted.
Sometimes you have to double-click to enter text in the form (interaction between Isso and Bootstrap?). Tab is more reliable.
---