Realist Hero, episode 21
In which the music has to carry the burden of dramatizing the talking-heads fiancée negotiations and subsequent reveal of the fatal flaw in the Big International Covenant, which is done through a tedious and only mildly ahistorical analogy. Personally, I spent most of the episode checking out Empress Maria's well-exposed rack.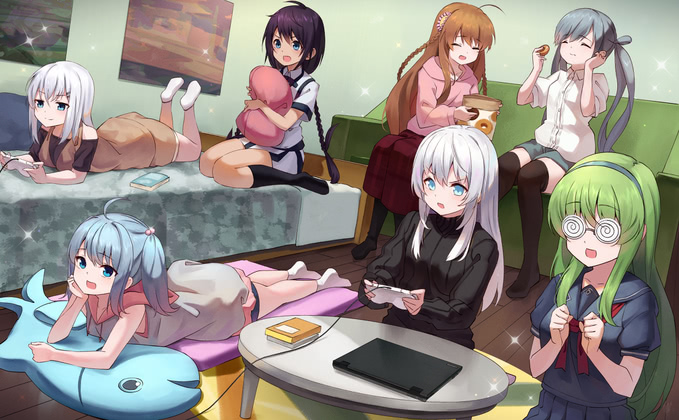 (picture is unrelated, if only because Our Realist Hero's waifu harem isn't this large yet)
Kuroitsu, episode 7
This week we go deep into business-culture tropes with the dreaded office drinking party. Fortunately, there's plenty of wackiness as Our Monsters and Our Researchers let their hair down, leading me to wish for much more detail about precisely which parts of Melty are dark versus milk chocolate.
The Morning After gives us a completely different set of tropes to wallow in, as Our Conflicted Werewolf learns more about Our Ambitious Researcher than she ever expected to, with bonus Unwanted Revelations.
Meanwhile, Our Temp Minion faces a Rocky future, and learns the importance of warming up before a workout.
In lieu of fan-art, here are some screenshots from Tenka Seiha's usual sort of review of last week's episode.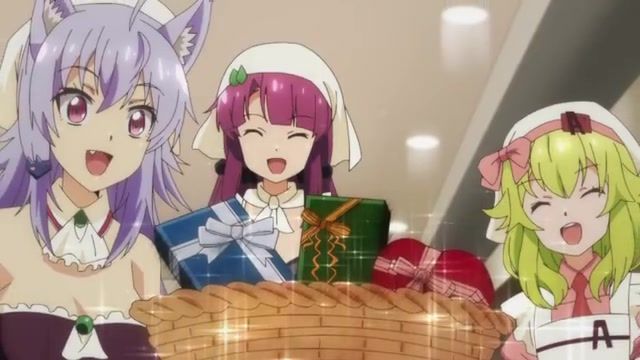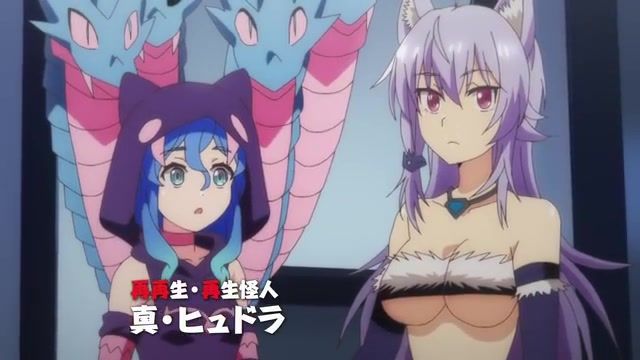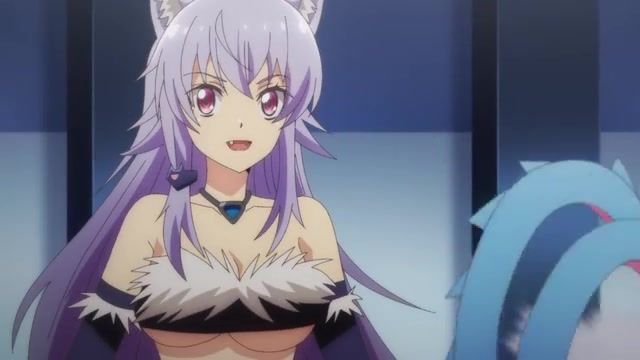 No. No, no, no, no, no!
It's nice to see a lot of older anime getting cleaned-up and re-released on Bluray, but come on, did you have to go and do Eiken?
Stop me if you've heard this one…
Our Hero, a loser with no friends, finds a Cheap Apartment With A Secret, where he rescues Strange Cute Girl From Another World who is gorgeous, stacked, gullible, and instantly falls for him, so she moves in. Checking to see where she came from, he finds Tiny Cute Slime, which he brings home and somehow loses in a stack of ecchi books and figurines that it uses to study the human form and how to please its new master. Who, the next time he goes out, stumbles across Lusty Busty Elf Girl who's managed to remain a virgin for 200 years but instantly falls for him, so she moves in. A chance meeting hooks him up with Horny Loli Catgirl (a true S-Class Flatcat) who's looking to make babies, and the harem sleepstakes is on!
Welcome to My Room is a Dungeon Rest Stop, in which a bottle of soda is the finest of healing potions, schoolgirl cosplay outfits are better than magic armor, and Our Hero's secret unique skill requires that girls kiss him. Conflict is basically non-existent, and Team Harem facerolls the dungeon. I think the only original element of this story is that Our Hero has a job as a short-order cook.
…and that's the kind of fluff I stoop to reading while waiting for a new episode of Kuroitsu…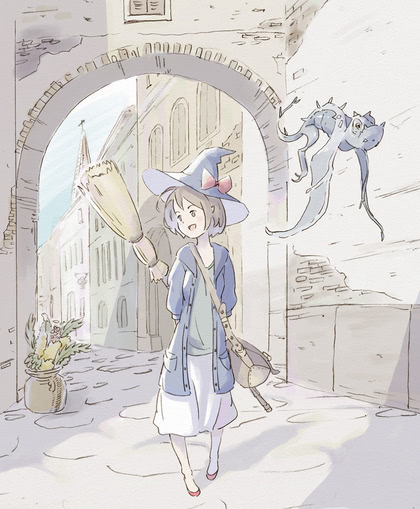 (picture is too original to be related)
"Do not release the strat"
The biggest flaw in Pokemon Legends: Arceus is the do-it-again-stupid nature of the boss fights, especially the final one. Catching a bunch of legendary mons on the way there was trivial by comparison, because it used the mechanics you've been practicing all along. The boss fights, however, require you to dodge a series of unique attacks while throwing objects at the boss, and without looking them up, you basically can't get it on the first try. You have to fail repeatedly to learn the pattern of attacks, which you'll never use again.
By the way, is it just me, or does every Pokemon-related forum quickly degenerate into a worthless morass of shiny/trade spam?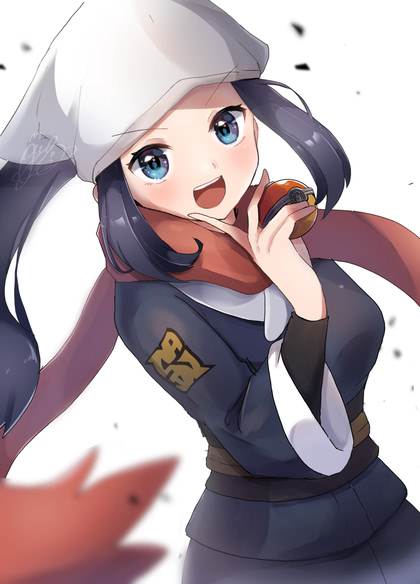 (a lot of fan-artists "exercise their imaginations to the fullest" when drawing the not-particularly-developed 15-year-old female protagonist of this game; in many of the pictures, she'd have trouble standing up straight even if she weren't tied down)
Speaking of fan-art…
I think the real reason I hate the use of wide-angle lenses by glamour photographers is that a lot of artists trace photos to get anatomy and poses correct. And many fan-artists have no first-hand experience with nekkid wimmin that would enable them to recognize bad sources.
Ass-shots hardest hit. I saw one yesterday where two girls were bent over, and both of them had the exact same degree of perspective distortion magnifying their bottoms, despite the fact that they were at significantly different distances from the viewer, dropped onto a background with a completely different perspective.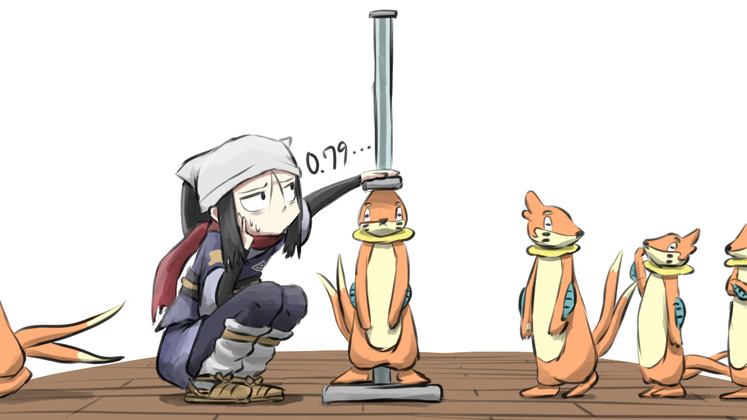 (fun fact: this is the most tedious of the early side quests, and the difficulty is entirely due to rounding for display; you need to catch a max-height buizel, and you literally can't tell until you try to turn it in, unless you managed to catch an alpha)
Nespresso squib load!
I had a few failed third-party pods with my original little Nespresso Essenza Mini (leading to a persistent leak that got it replaced under warranty), but yesterday's was the first failure with the Creatista Plus, with a Nespresso-branded pod, and it was spectacular.
I was making my usual cappuccino with two pods, for which their workflow is espresso, milk, espresso. The first pod seemed to go well, then the milk steamer sort-of pulsed in a way, but it was still doing the job. I inserted the second pod, hit the button, and… it wasn't right. The machine was straining, and what little coffee was coming out was full of grounds.
When I carefully opened the lid, pressurized coffee grounds sprayed across the wall behind the machine. The pod had not punctured correctly, so the cap burst under pressure, filling the compartment with very fine grounds and hot water. Cleaning the wall only took a few seconds, but I had to scrub the interior with a toothbrush and dispense over a liter of water to get it to run clean again.
Given the order of events, I think the first pod was the culprit, the equivalent of a squib load that lodged a bullet in the barrel. That interfered with the steam wand's pressure, and then prevented the second pod from getting punctured. The narrow end was a bit crushed during manufacture, so the overall length was off.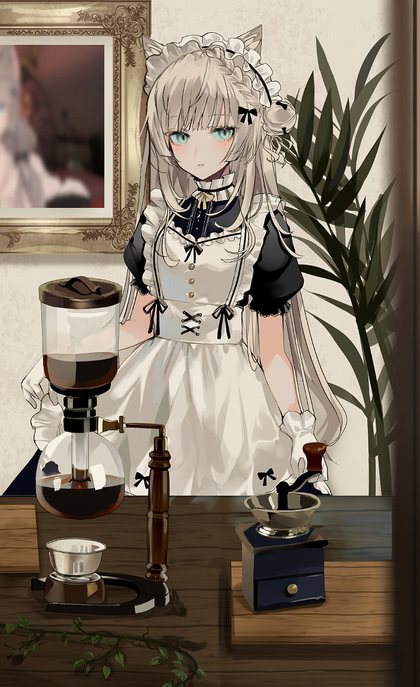 (two coffee makers I don't own…)
Phish, or not phish?
Since I first started the house-hunting process, I've seen a distinct uptick in spam and phishing attempts. I didn't need my realtor's warning to know better than to click on things that just happen to contain a few accurate pieces of easily-found data.
Friday, as soon as I got home from making the wire transfer to the title company and celebrating unmasked in a restaurant, I had email from an employment-verification service called "TrueWork". They knew the names of my bank and my employer, but that's about thirty seconds of search work. Combined with the contents "this link will expire in 24 hours" and "connect your payroll account from work", the fact that this company wasn't mentioned by the loan officer threw up a big red flag. In fact, she'd told me that they'd be using an old-fashioned phone call to HR for the final verification on the closing date.
Sure enough, while casual googling suggests that the company is legit, she'd never heard of them, and neither had her boss. It's possible that someone at the bank started using a new system and just forgot to tell anyone in the loan department, but that's not the safe way to bet. After all, even if TrueWork is legit, the email may not really be from them.
Speaking of wire transfers, my bank lets you do them online, but not large enough to actually be useful for the only thing I've ever needed one for. They tell you to book an appointment online, but the earliest any of the local branches offered was the end of next week, so I just drove over and planned to wait. The branch manager managed to squeeze me in within about 10 minutes. She was also quite jealous about how much house and land I was getting for my money, and lamented the ever-increasing difficulty of staying afloat in California.
The paperwork that needs notarized should show up Saturday or first thing Monday morning, and I'll overnight it back to them for the Tuesday afternoon closing. Then my parents can pick up the keys and start emptying their house into mine (mom + estate sales = stuff).
Today, I was reminded just how heavy Ikea Billy bookcases are, as I brought five empty ones downstairs. Just because furniture is cheap doesn't mean it's light; veneered particle board is heavy stuff. I've already decided that the only bookcases I'll be taking with me on the truck are a few lightweight bamboo ones; it's going to be a while before I get around to unpacking 60+ boxes of books and movies.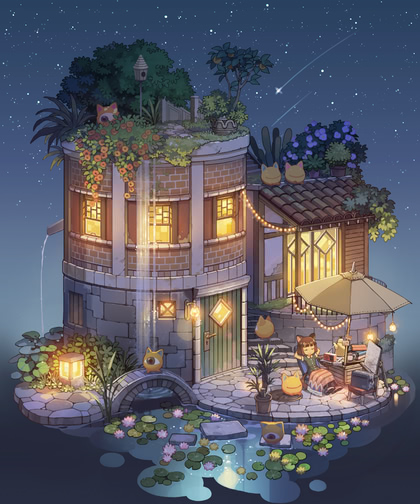 Update: not a phish!
Despite presenting themselves as "(bank name) uses Truework to verify your employment at (company name)", it turns out that it's the other way around. Never mind that my company's HR page doesn't say anything about them either.
The link had expired by the time my loan officer got that info from another higher-up.
---
Comments via Isso
Markdown formatting and simple HTML accepted.
Sometimes you have to double-click to enter text in the form (interaction between Isso and Bootstrap?). Tab is more reliable.
---