What will I watch, out of all this?
Zombieland Saga: Revenge. I have no idea what's going to happen. This is fine.

The Slime Diaries. I finally caught up with the main series, and while it suffers from that familiar "light-novel-highlight-reel" feeling, it's been at least moderately entertaining. I'm hoping that this side series showcases the effect of Rimuru's true power: evolving monster girls into smoking hotties. The main series apparently resumes in the summer season.

Um, that's about it, really. There's no step 3.
I watched a few trailers, but nothing else grabbed me. It sounds like any controversy over "I shaved and picked up a high school girl" (in that order) will be artificially generated for marketing purposes; should generate some decent fan-art of the girls, though.
I did end up idly watching Hidden Dungeon, which felt like a relatively straight adaptation of the source material, right up to the point where they realized they'd never get a second cour and skipped to the end of book five. Meh, I didn't expect much and I got what I expected. Shame none of the decent artists on Pixiv seem to be interested in drawing the harem girls, though.
At least Yui Horie got some scenery to chew on at the end.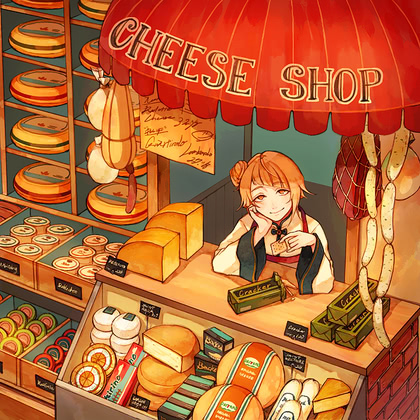 Update:
The step 3 video I was really looking for…
---
Comments via Isso
Markdown formatting and simple HTML accepted.
Sometimes you have to double-click to enter text in the form (interaction between Isso and Bootstrap?). Tab is more reliable.
---