After being exposed to the trailer, I skimmed the fan translations of the original web-novels of Kuma Kuma Kuma Bear, the upcoming isekai series about a girl and her bear suit. The web-novels were written chapter by chapter with no plan, which I presume was cleaned up for the print edition, currently up to 16 books. The author's notes are sometimes more amusing than the story, which is the over-familiar "Japanese teen becomes ridiculously overpowered in a fantasy world".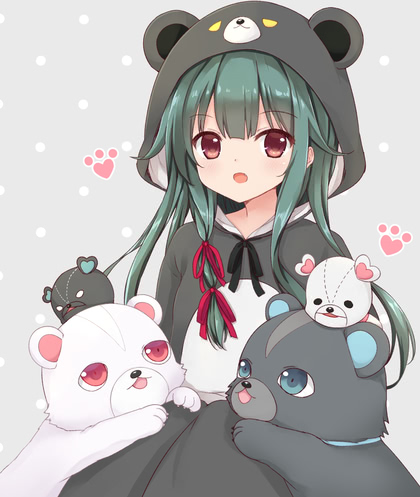 Judging by the book covers, Our Heroine's hobby is loli-collecting.
---
Comments via Isso
Markdown formatting and simple HTML accepted.
Sometimes you have to double-click to enter text in the form (interaction between Isso and Bootstrap?). Tab is more reliable.
---