Monday's series of interviews was the most I've talked to human beings in months. It's had the effect of making me a bit more stir crazy, because now I'm back to just chatting with the Porch Cat. Things went well enough that they called me with a great offer this afternoon, so I think I'll celebrate by leaving the house.
The Dumpster Fire That Is LinkedIn
I started updating my résumé at the end of May, when I started getting bored with a lockdown that was apparently never going to end. I signed up for LinkedIn's premium service, but saw no real benefit to it; among other issues, it added an item to my feed that said "you'd be a top applicant for these 3 jobs", and when you clicked on it, you'd get their generic job search that didn't necessarily include any of those companies on the first few pages of results.
In two full months, the most-relevant results in the search never included Pure Storage. Instead, their recruiter found me in his search results and set up a call. After he forwarded a link to my profile to the hiring manager and set up the first interview, this finally showed up in my LinkedIn feed: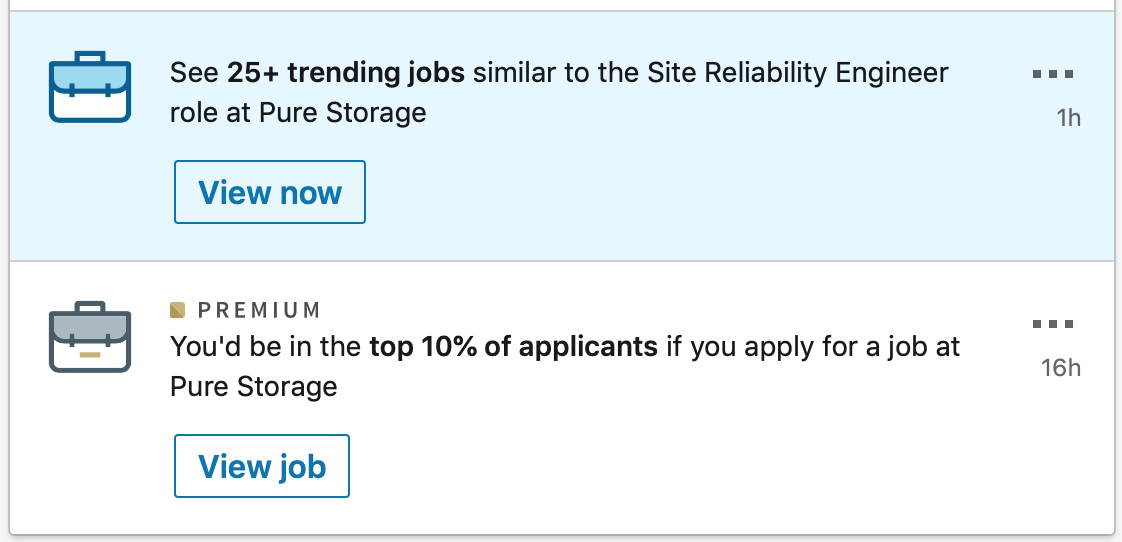 That's some mighty fine sleuthing there, Lou.
---
Comments via Isso
Markdown formatting and simple HTML accepted.
Sometimes you have to double-click to enter text in the form (interaction between Isso and Bootstrap?). Tab is more reliable.
---