That's a funny way to slay a demon...
---
The problem with fan art from shows you've never watched is that I can't tell whether the artist has correctly drawn a character who strikes with the spine of her blade, or has incorrectly drawn the shape of both sword and scabbard.
That is, the placement of her right hand says that the side facing her body is the (missing) edge, but the scabbard says that's clearly the inside of the curve, which would be the spine of a normal katana. Other fan drawings (1, 2) show the sword having a shape consistent with her hand placement, suggesting that the answer is #2: the artist blew the curve.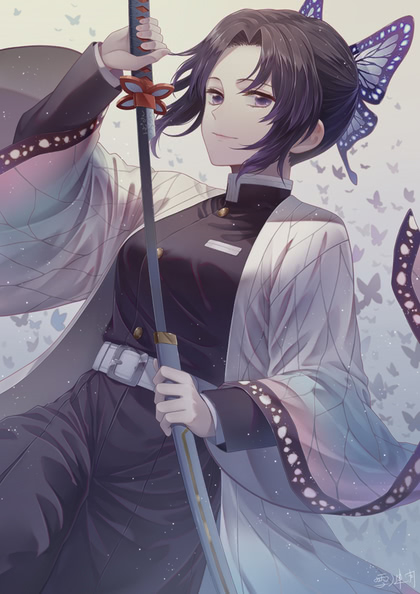 Corona-chan's 2019 World Tour
Tentative evidence suggesting Corona-chan reached France in November. The pattern that's emerging is good news for the world, bad news for politicians who couldn't pass up the chance to remake the world to their liking.
There's apparently a flier circulating for a planned protest Tuesday at the nearby shopping center that includes a Safeway, Walmart, Target, Olive Garden, Shell, and a bunch of still-mostly-closed small businesses. Setting aside the fact that they're several days behind the riot curve, this is a terrible place to protest anything, because it's a sprawling suburban strip mall with no real focus point, and also because the area is closer to La Raza than to BLM. They're unlikely to draw a sympathetic crowd, and likely to draw an overwhelming response from law enforcement if anyone shows up ready to rumble.
Honestly, selecting a strip mall that's far away from a government office or police station for their "peaceful" "protest" looks more like choosing the stores they plan to loot. What are they going to do, chant slogans while marching through the parking lot from the Pet Fun to the AutoZone, with a stop for lunch at Red Lobster?
---
Comments via Isso
Markdown formatting and simple HTML accepted.
Sometimes you have to double-click to enter text in the form (interaction between Isso and Bootstrap?). Tab is more reliable.
---