Next Year's Best Anime...
---
I don't think it's possible to parody the isekai genre, so clearly it's time to make my own…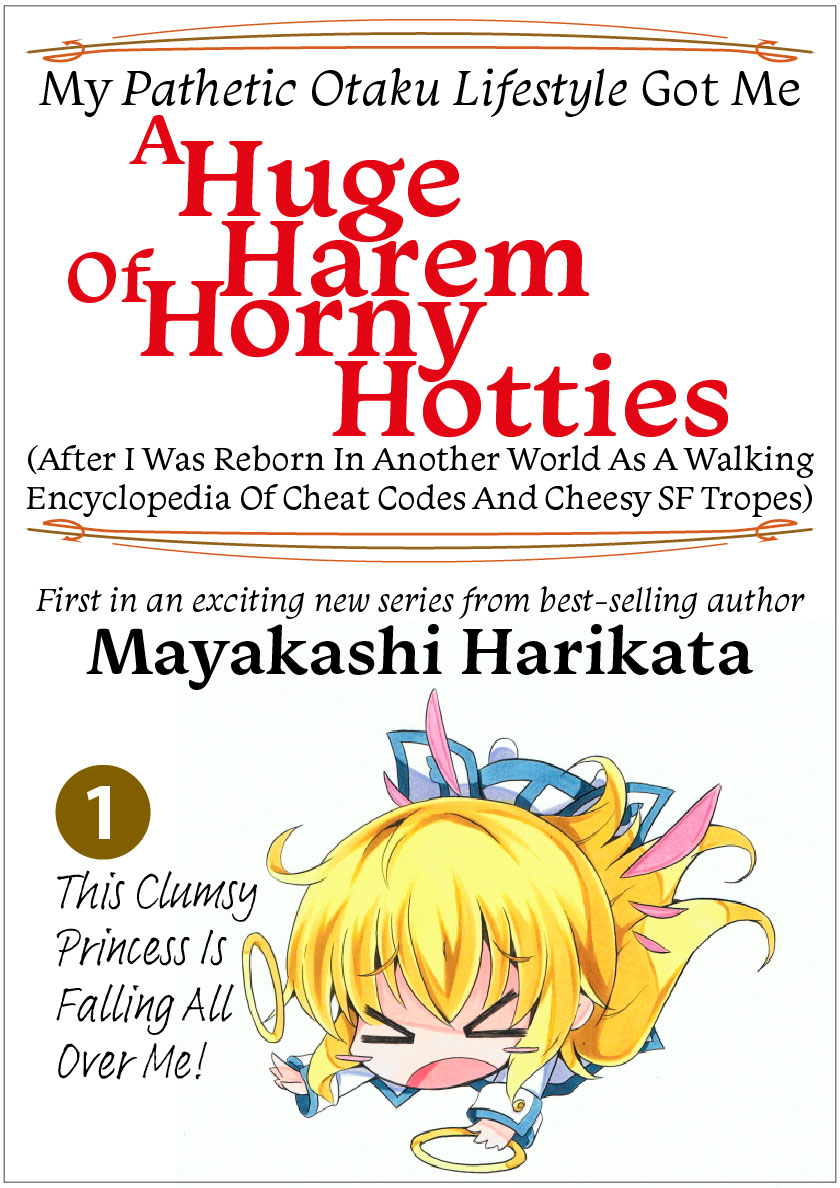 (art by Milkpanda; swiped from Pixiv without permission)
1: This Clumsy Princess Is Falling All Over Me!
2: A Wild Loli Appears!
3: Holy Shit Those Tits Are Huge!
4: Her Cooking's Terrible, But At Least She's Naked!
5: All The Maids Wear Glasses!
6: Everything's Better With Catgirls!
7: This Butch Palace Guard Secretly Collects Plushies!
8: My New Robot Girlfriend Needs An Off Switch!
9: Naughty Elves Need Love Too!
10: The Secret Valley Of Monster Girl Sex Slaves!
11: That Alien Nympho Is Over 18 Officer I Swear!
12: There's Always Room For Slime Girls!
13: Trapped In The Lyin' Witch's Wardrobe!
14: Turns Out My Little Sister Is A Succubus!
…
23: Where Does The Third One Go?
…
29: Hers Is Bigger Than Mine But She's Still A Girl So It's Okay!
…
37: Mom Is That You?!?
---
Comments via Isso
Markdown formatting and simple HTML accepted.
Sometimes you have to double-click to enter text in the form (interaction between Isso and Bootstrap?). Tab is more reliable.
---