"artists who know what they like to draw": Studio Zombie
---
Wonderduck commented that the artist responsible for my Certain Scientific Cosplay posts "certainly knows what he likes to draw", which reminded me of one I posted two years ago, where almost every girl CCreayus draws is just C.C. in cosplay.
Here's another, appropriately named Studio Zombie, where a bit over a third of his drawings consist of Junko and Ai from Zombieland Saga as a very cute couple: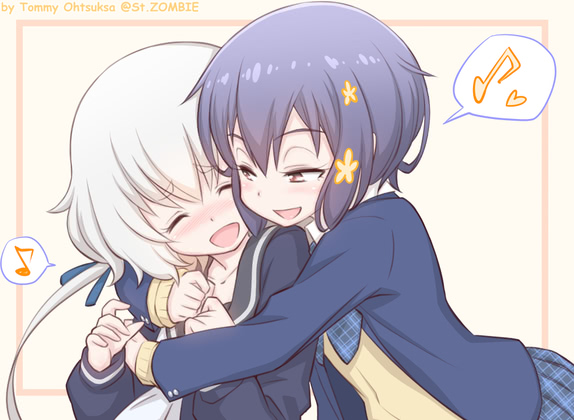 ---
Comments via Isso
Markdown formatting and simple HTML accepted.
Sometimes you have to double-click to enter text in the form (interaction between Isso and Bootstrap?). Tab is more reliable.
---