No Man's Sky: Pinky's World
---
[note: Steam has a 60% off sale for Halloween. I think $24 is still a bit high, but a lot more reasonable than $60]
Out of the tiny number of people still playing No Man's Sky on the PC, there exists an even-smaller number who have completed the main quest in Permadeath mode, and of those, a very small number of masochists who chose Raging Galaxy as their destination and ended up in Calypso.
So, for those dozen or so players, if you want to travel through a portal and visit someone's base to either get the Steam achievement or pick up a decal, come to Pinky's World: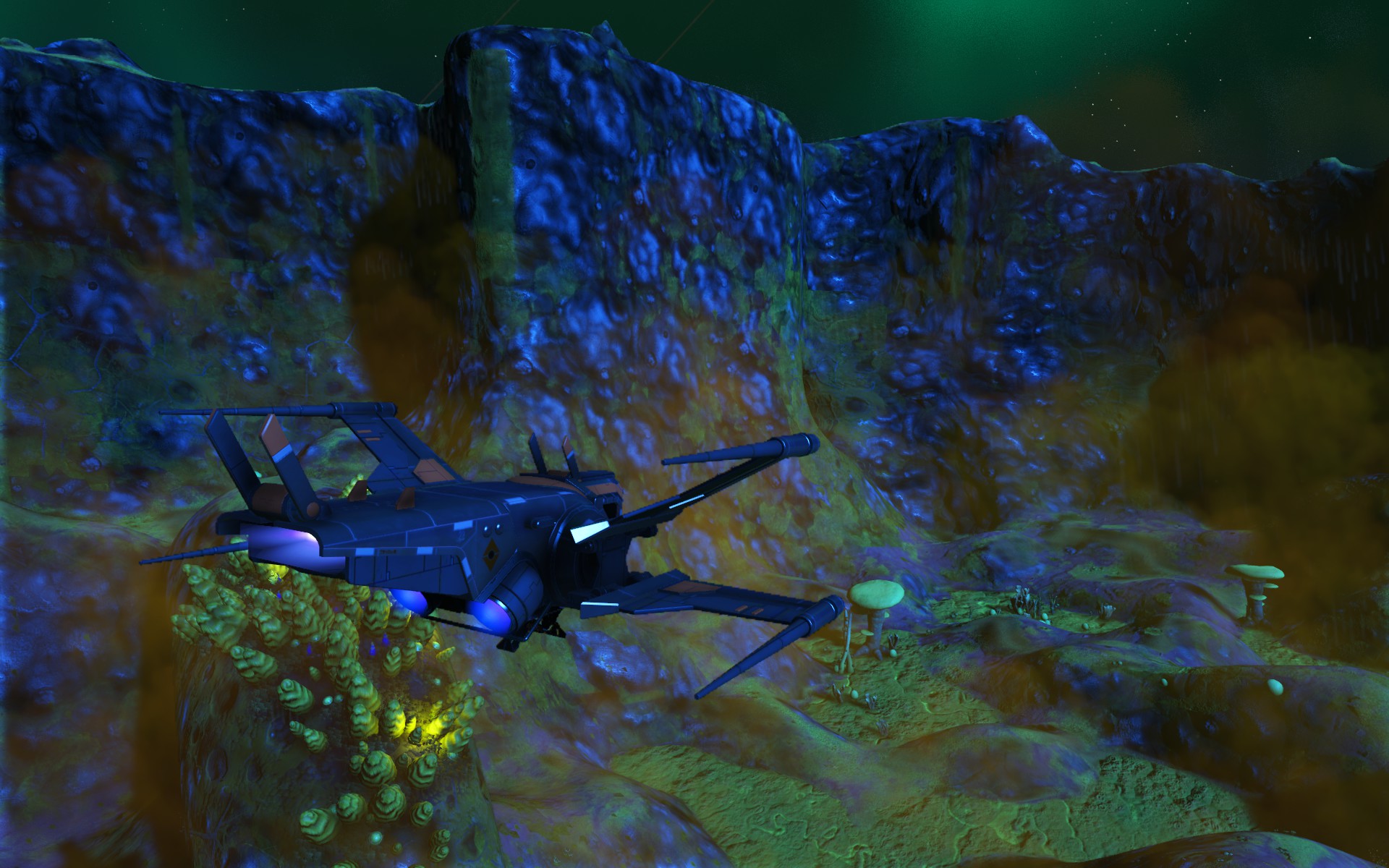 Just watch out for the Bone-Stripping Acid Storms (not a euphemism).
Pinky's World (PC, Permadeath Mode, Calypso Galaxy)
Portal Address 201103513B8C (038B:0082:0D12:0011)
Base is 3:30 due East.
(I also left a Comm Station with these instructions at the de-facto message-board portal 111111111111)
---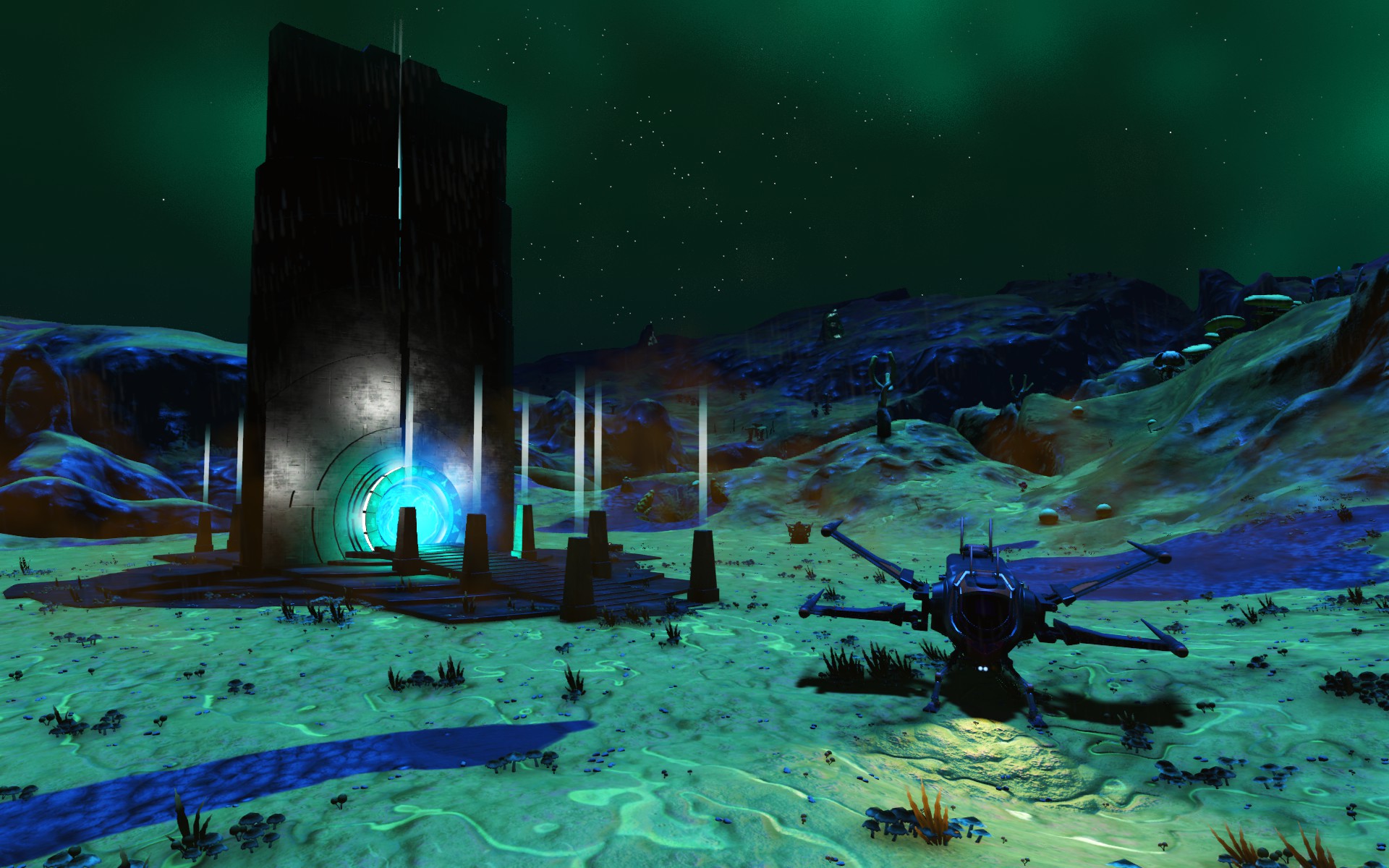 Sadly, it was night when I named it, and the terrain looks nothing like her costume when the sun's up…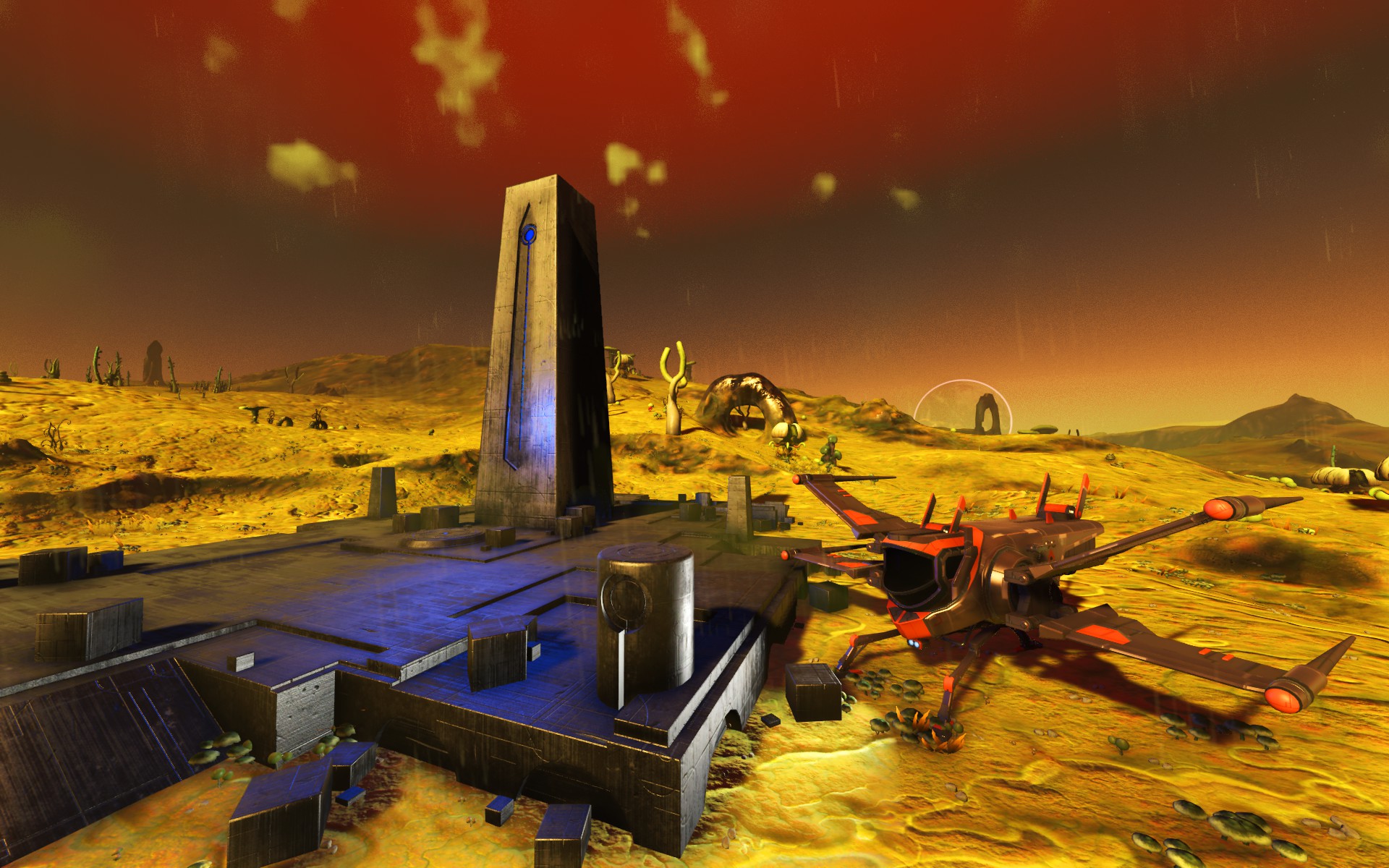 If you like the Explorer-class ship, its seed is 0xBE02C909C35180DF. The Japanese-ish random name generator calls it the Osakasay S97.
---
Comments via Isso
Markdown formatting and simple HTML accepted.
Sometimes you have to double-click to enter text in the form (interaction between Isso and Bootstrap?). Tab is more reliable.
---