Best Girl: Pinky or Froppy?
---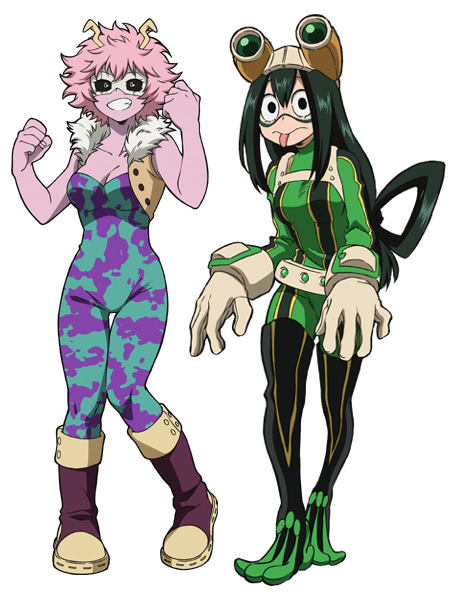 My Hero Academia didn't sound like much when I first heard about it, so I kind of forgot it existed. Over the weekend, I was bored and it was available on Hulu, so I watched the first episode.
Then all the rest. It's pretty good, well-drawn with some genuinely interesting characters, and despite the immensely tedious recaps that pad it out, the story doesn't suck.
(tip: don't marathon this show unless you have a convenient and reliable skip-forward button)
---
Comments via Isso
Markdown formatting and simple HTML accepted.
Sometimes you have to double-click to enter text in the form (interaction between Isso and Bootstrap?). Tab is more reliable.
---