What's Okina Kamino up to these days?
---
The Asobi Ni Iku Yo novels ended at 20 (I haven't gone back to see how/if he wrapped it up). Cattail Output (the spinoff featuring an undercover Melwin) only ran for 4. He had another long series Hashire, Ute that was up to 12 books, but I don't know much about it, apart from the loli cover girls.
It looks like his current series are mutants and yet another boy-goes-to-fantasy-world story. And this: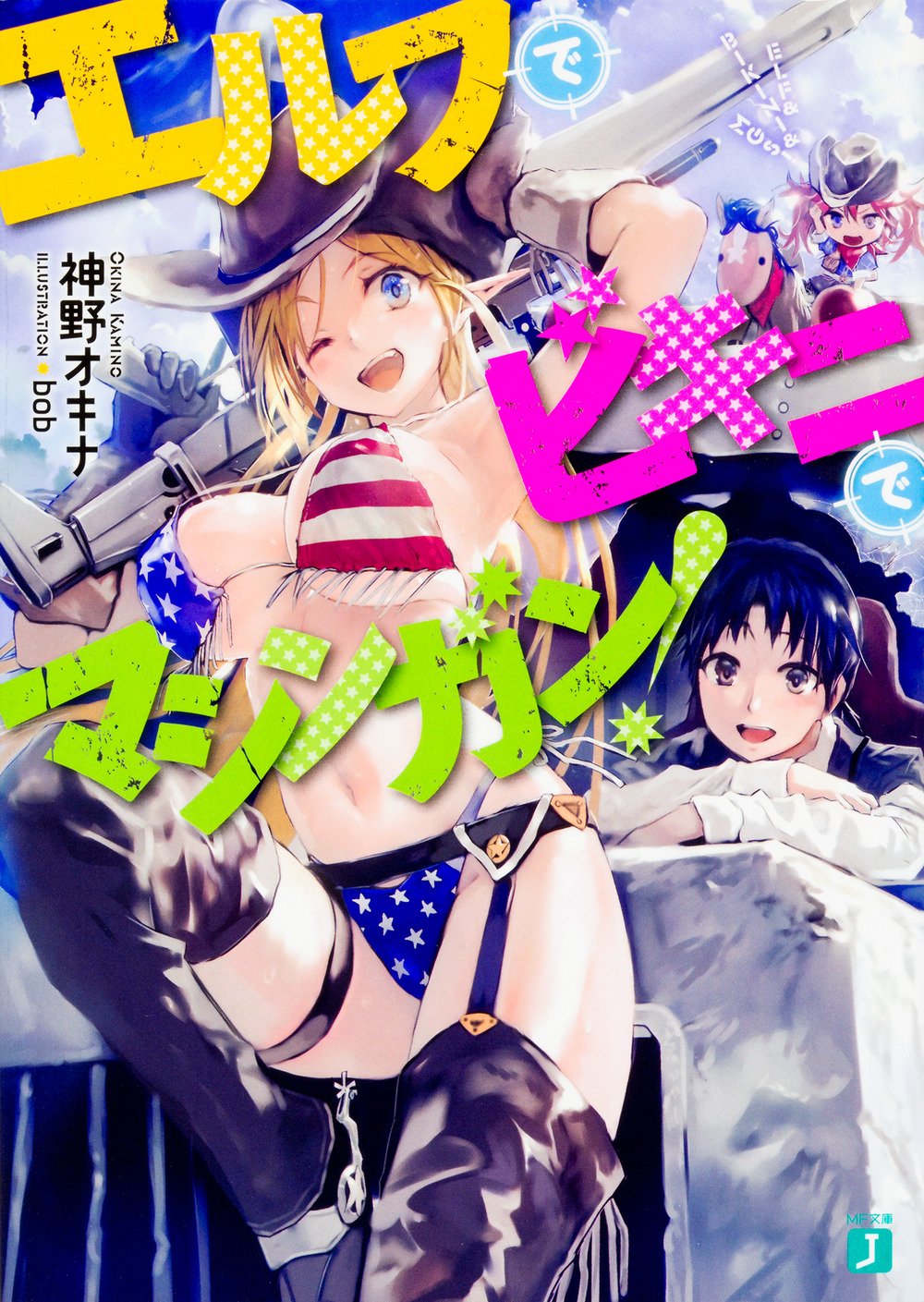 At least I hope it's a series. "Machinegun with Elf and Bikini" has clear potential.
---
Comments via Isso
Markdown formatting and simple HTML accepted.
Sometimes you have to double-click to enter text in the form (interaction between Isso and Bootstrap?). Tab is more reliable.
---