Jun Amaki falls somewhere in the middle of the current pack of gravure models: age 21, nominal singing career, pretty enough that stylists and photographers don't forget to include her face, but only 1 photobook and 3 DVDs so far in her four-year career. That last is a bit surprising, since she's also 4'10" with a 95-I bustline, and falls firmly into the "loli-cute" category (referring to the face only, of course…).
And she can be quite expressive on camera: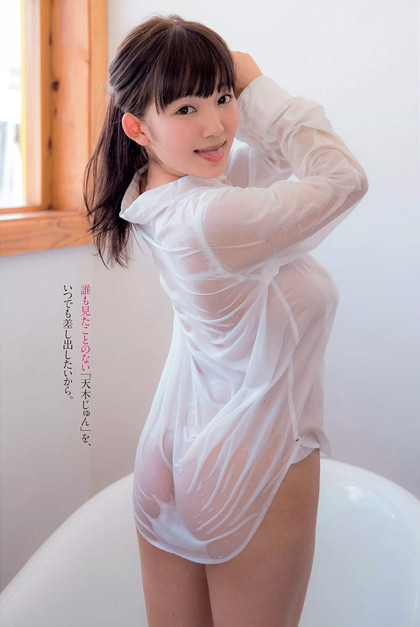 She is featured in a group photobook coming out in a few weeks, titled If My Cat Turned Into A Cute Girl. I wonder what breed she'll be…
---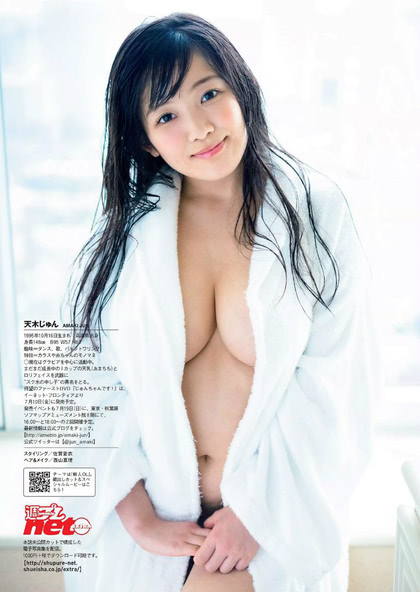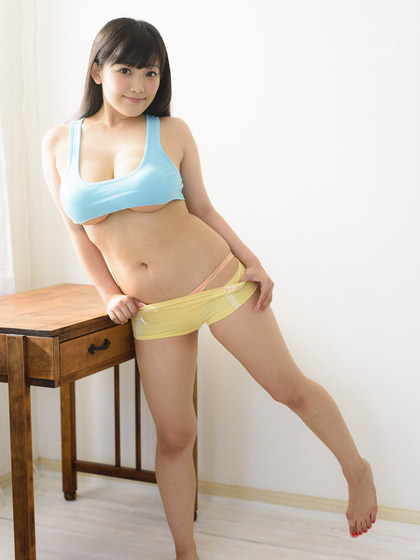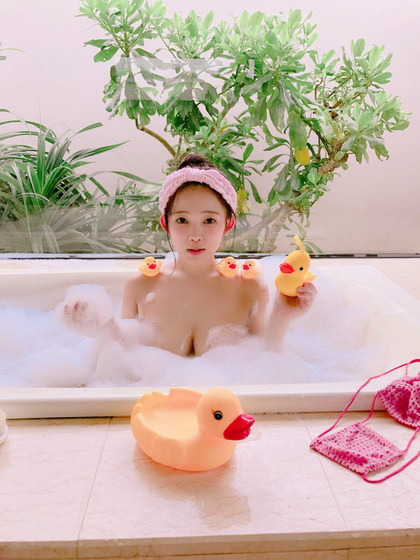 (more)
---
Comments via Isso
Markdown formatting and simple HTML accepted.
Sometimes you have to double-click to enter text in the form (interaction between Isso and Bootstrap?). Tab is more reliable.
---