Q: What do you call a Biden voter crushed by student-loan debt?
A: Sucker.
Good thing, too, since if he had canceled their loans, they'd be suckers with a 1099-C on the way, promising a hefty tax bill. All those $150,000 Woke Studies degrees would become taxable income with the stroke of a pen.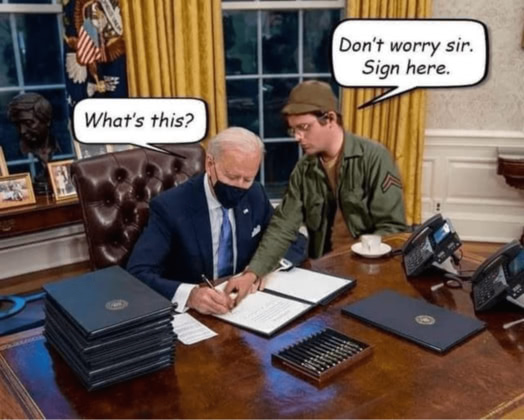 (not so coincidentally, there's a new bill in Congress to allow student loans to be discharged in bankruptcy…)
The Kindle version of Solo Leveling is out now.
---
Comments via Isso
Markdown formatting and simple HTML accepted.
Sometimes you have to double-click to enter text in the form (interaction between Isso and Bootstrap?). Tab is more reliable.
---