This has been bugging me for years: the Weather app on iPhones doesn't completely update the display when the day changes.
Screenshots from around 9:45 AM Tuesday morning: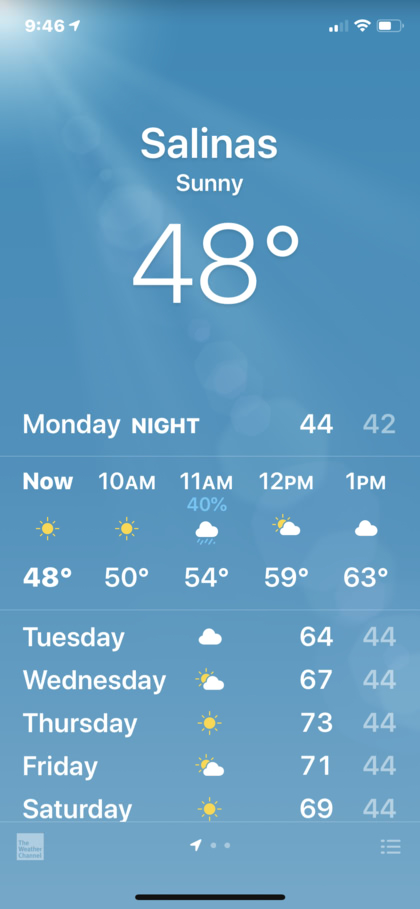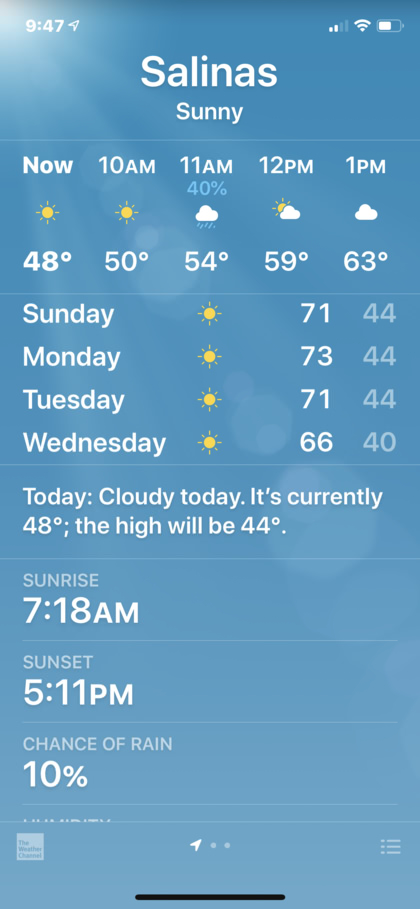 Three hours later, it's still wrong. The hour-by-hour predictions are updated, but the day and high/low data are still wrong in both places. You have to force-quit the app to make it figure out that today is Tuesday.
🎶 🎶 🎶
"Is anybody there?
Does anybody care?
Does anybody see what I see?"
🎶 🎶 🎶
I know Tim Cook is more of a political activist than a leader, but surely there's still someone at Apple that cares about basic functionality of the product line that makes them the richest company in the world.
Impeachment 2, Electric Boogaloo
You know it's really-extra-special-important to impeach Trump when Nancy Pelosi can't even wait for new souvenir pens to be delivered.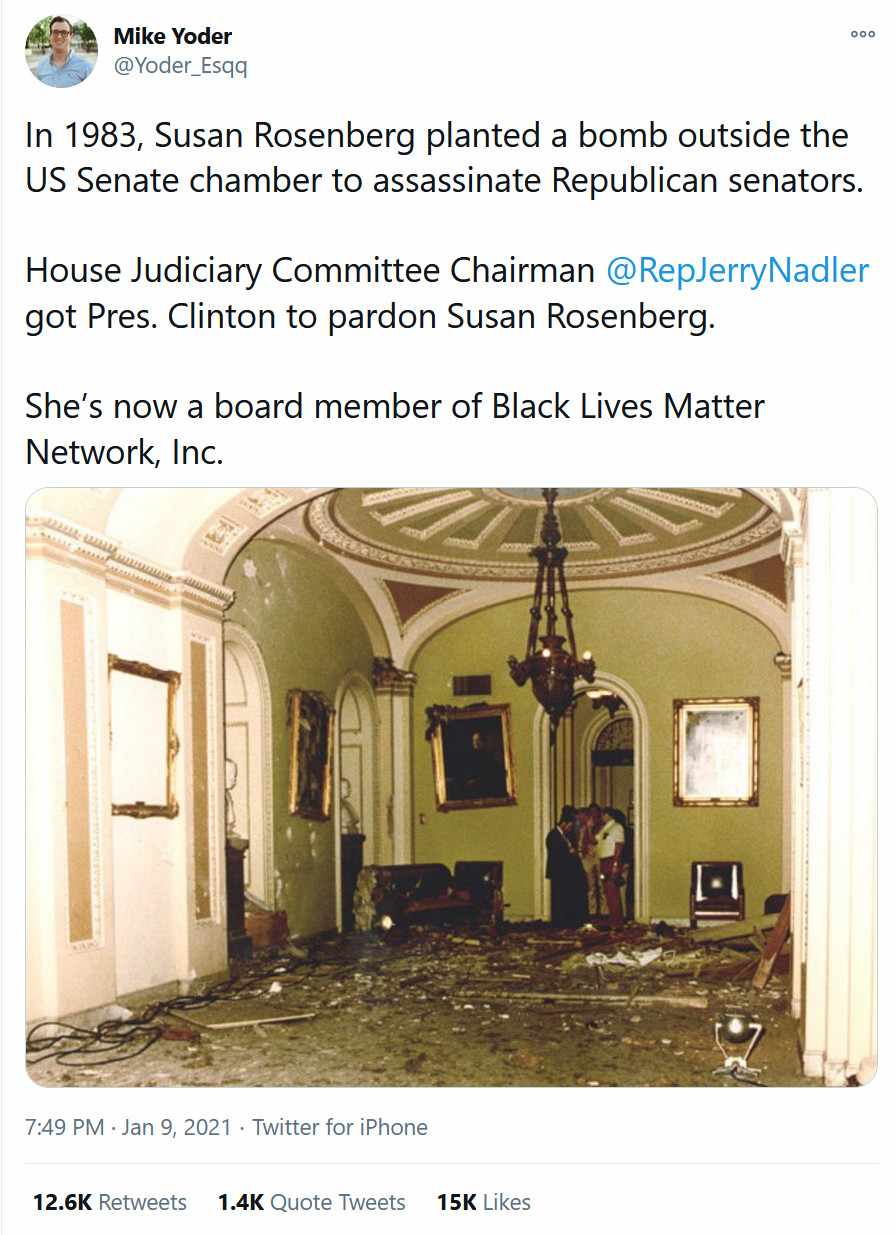 (why, yes, this person was kicked off of Twitter; it's a truth-free zone)
---
Comments via Isso
Markdown formatting and simple HTML accepted.
Sometimes you have to double-click to enter text in the form (interaction between Isso and Bootstrap?). Tab is more reliable.
---