Losing and Winning Customers
---
Dear Blurb Writer,
I'm pretty sure no fan of either of those graphic novels has ever thought that was the one thing they were really lacking:
"In the tradition of Watchmen and The Dark Knight, but with more cussing. Zephyr is the superhero fiction series you've been waiting for."
Vaguely related, the author of Konosuba apparently has a tech/fantasy isekai crossover series, Combatants Will Be Dispatched! (novel, manga). In which Our Hero is the top agent of an Evil Corporation sent to conquer a fantasy world with the help of his loli android sidekick.
In the color teaser pages for the second volume of the manga, Our Wrong-Genre-Savvy Hero laments the fact that absolutely nothing ecchi has happened to him yet, despite being the protagonist assigned to a group of sexy female adventurers.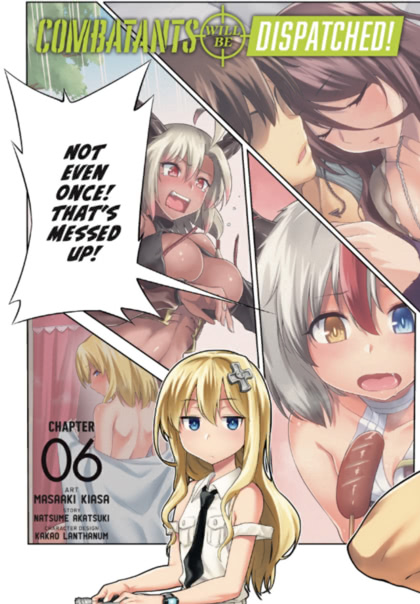 Why, yes, there will be an anime version.
---
Comments via Isso
Markdown formatting and simple HTML accepted.
Sometimes you have to double-click to enter text in the form (interaction between Isso and Bootstrap?). Tab is more reliable.
---