"If I run him over, I'll let you know..."
---
I was driving down the highway this afternoon at "slightly less than 20 MPH above the speed limit", when my phone suddenly blasted a siren sound through my car speakers, and my navigation software was covered with this bullshit: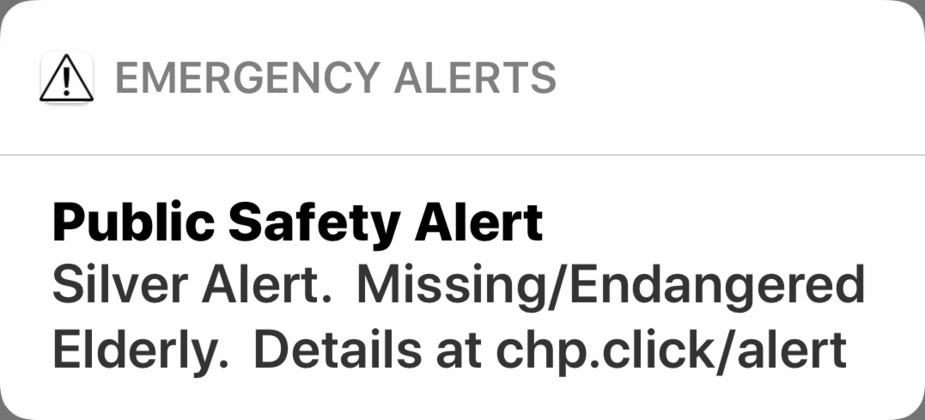 Everything about this is stupid, including the fact that you can't click on the link. Y'know, if you were actually concerned about scouting for a possibly-senile senior, and weren't more worried about driving into a ditch from the shock of having a siren blast in your ears at 85 miles/hour.
Off to googlebing "how to disable silver alert", and sites claim that the one category of "emergency" alert that somehow turned itself back on can be turned back off. Wonder how long until Apple "helpfully" fixes that for me again…
---
Comments via Isso
Markdown formatting and simple HTML accepted.
Sometimes you have to double-click to enter text in the form (interaction between Isso and Bootstrap?). Tab is more reliable.
---