Dear Engadget headline writer...
---
The incorrect interpretation is surprisingly plausible:
Facebook releases tools to flag harmful content on GitHub
(screenshot after the jump, so you don't have to look at Zuck)
---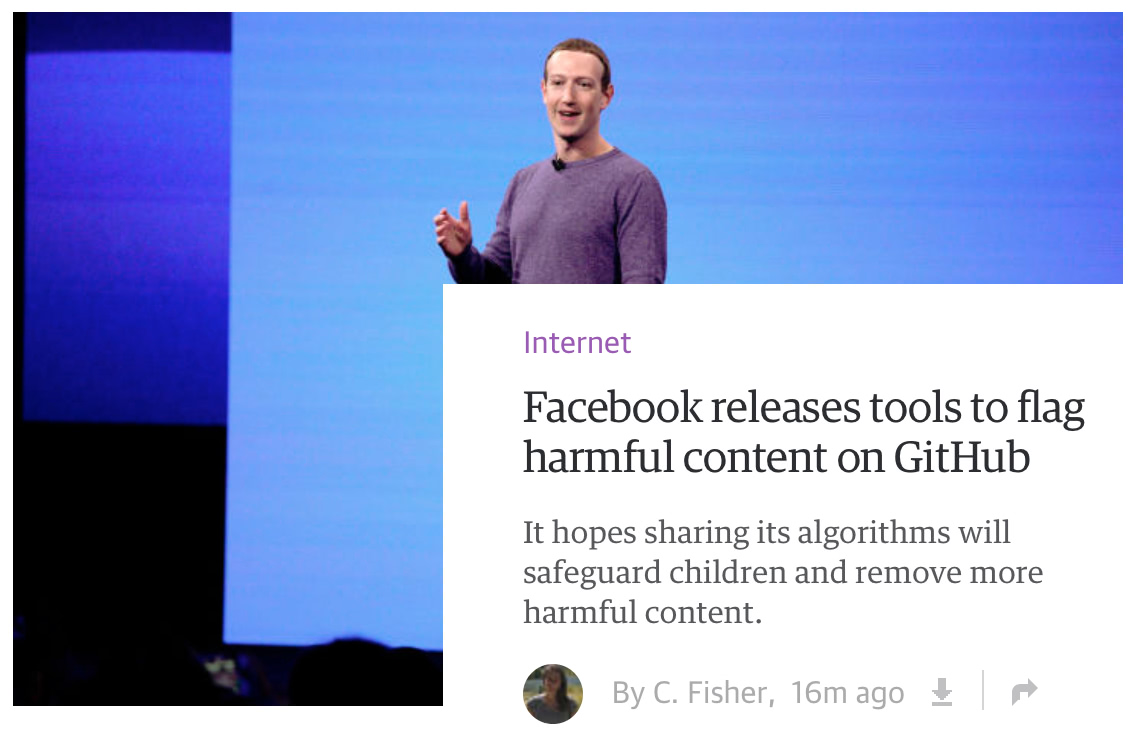 ---
Comments via Isso
Markdown formatting and simple HTML accepted.
Sometimes you have to double-click to enter text in the form (interaction between Isso and Bootstrap?). Tab is more reliable.
---