It's fine that you think I need a side gig, and I'm sure you mail this to a lot of your used-Uber-only-once customers, but I think I should point out that this deal is not the least bit attractive for someone who lives two hours south of San Francisco. And that's with little or no traffic.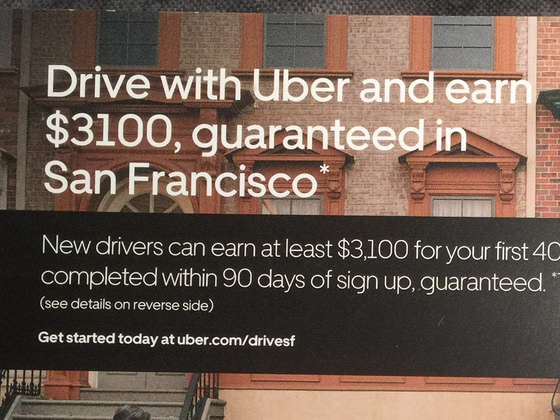 ---
Comments via Isso
Markdown formatting and simple HTML accepted.
Sometimes you have to double-click to enter text in the form (interaction between Isso and Bootstrap?). Tab is more reliable.
---