A year ago, I spotted the trailer for a Japanese live-action adaptation of the Heinlein novel The Door Into Summer. Today, I discovered that it's on Netflix, so I just watched it.
It hasn't been that long since I read the book, so I think I can fairly say that they did a surprisingly good job of keeping the bones of the story intact. Perhaps the most interesting change was that they removed the whiff of "grooming a 12-year-old girl into becoming your future wife" that was in the original, and made Our Heroine Riko a 17-year-old who inherited a full set of brains from her inventor father, Our Hero's mentor. Honestly, I figured they'd have kept that bit, because Japan.
Heavily streamlined, of course, and updated with self-aware humanoid robots. They couldn't have Dan Soichiro spend months figuring out what had happened and how to fix it, and modern technology has long since passed the point where the novel's inventions would look impressive on screen. In a nice touch, however, Our Hero does use a very nice drafting board to put the final touches on the patent drawings for his inventions.
Spoiler: while there are robo-girls, they do not look like this, at least not while they're working: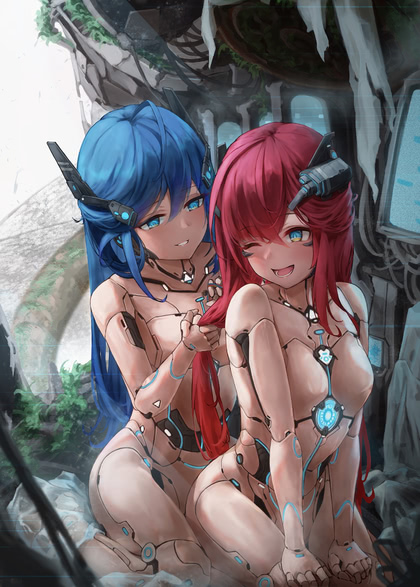 I think you intended this to be reassuring, but it has the opposite effect on me:
Two layers of pepperoni sandwiched between provolone, Parmesan-Asiago and cheese made with 100% real mozzarella then sprinkled with oregano.
This is one of those ambiguous phrases that leaves you wondering precisely what legal landmines they're navigating around.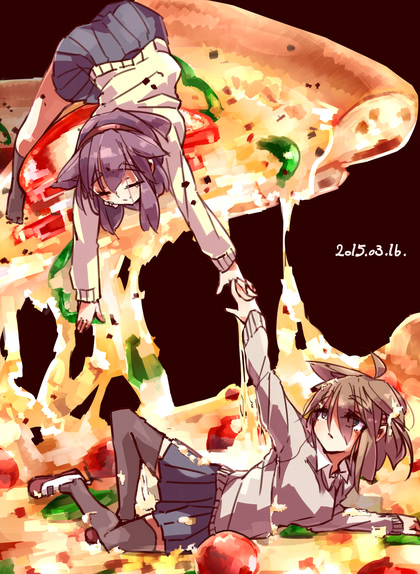 …or did anyone else see the links for "Final Star Wars Trailer" and think, "oh thank goodness it's over".
One of the side effects of having the power go out Saturday night was checking the Amazon app on my iPad to see what I had downloaded, and suddenly remembering that I hadn't watched Alita yet.
I have only a very vague acquaintance with the source material, and while I could see a few seams and obvious cuts, I found the result quite entertaining. In particular, the Big Eyes that seemed off-putting in early publicity shots quickly faded into the background as Just Part Of The Character, helped by the fact that no one ever called attention to it. Honestly, the only thing I disliked is that Jennifer Connelly is in desperate need of some calories. The severe look worked for the character, but oh, what has been lost.
The usual discrepancy between media reviewers (61%) and movie-watchers (91%) once again demonstrates how irrelevant they've become to the whole process. (not that every movie I like gets high audience ratings; I may be the only person in the world who thinks the Sam Rockwell/Anna Kendrick flick Mr. Right is a fun romp with high rewatch value)
Well, that won't be fun...
---
Around 9.5 years ago, I bought the Japanese DVD release of Otoko-tachi no Yamato, ripped it, and added a set of soft-subs I found online. There were a few minor rough spots in the translation, but it was good enough.
I recently bought the Bluray release of the film and ripped it, only to discover that there are just enough differences to render my existing subs unusable. Applying a constant offset in VLC wasn't sufficient; it seems there are some subtle differences between the releases that will require real cleanup. For more fun, the three different subs I found on subtitledb.org just now were all missing the last third of the movie.
I'm not going to get around to it any time soon, sadly.
For anyone who really, really wants a legitimage copy and can handle Region B discs, there's a German import on Amazon Canada with English subtitles.
Please make the next Spiderverse movie 90% Peni.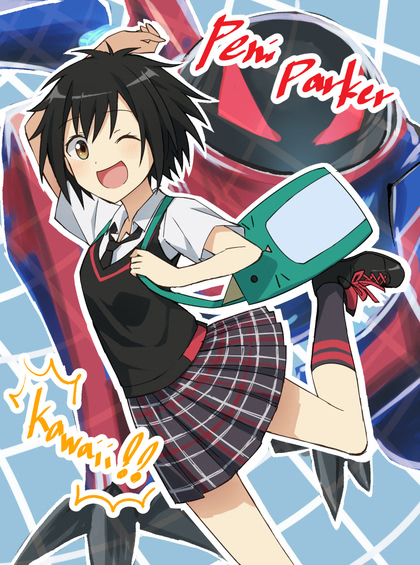 …and 60% Gwen.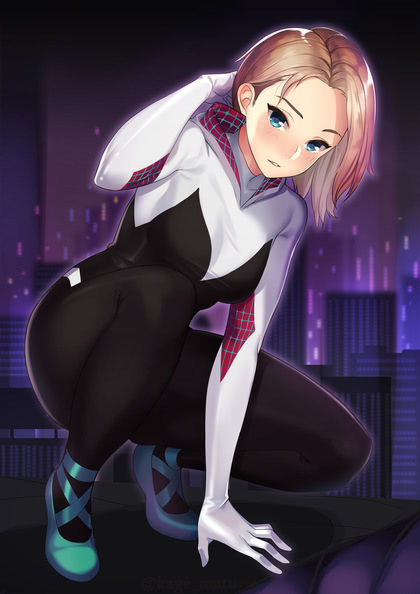 Also, please make the next Spiderverse movie.
Live-action Gakkou Gurashi movie:
(via)
I, um, kind of want to watch this version.

(via)
Jumanji is still in over 2,500 theaters, and the Bluray pre-release (March 20) is #2 on Amazon in both the Comedy and Action/Adventure categories, and #7 in Movies/TV (any format).